Decision on handset unlocking seen as progressive, but some say users will get too much freedom
Ofcom's ruling that mobile phone providers must no longer sell locked handsets to consumers from December 2021 has been hailed as a progressive step for the UK market.
The ruling affects EE, Vodafone and Tesco Mobile, with players such as O2, Three and Virgin Mobile already voluntarily implementing the sale of unlocked handsets in recent years.
Industry experts and analysts broadly agree that the move provides further favour for consumers as part of Ofcom's drive to be a progressive regulator, allowing for choice, and forcing the networks to engage in competitive pricing and proactive efforts to maintain strong customer service.
However, some industry veterans believe that the ruling takes too binary a view of handset locking, as well as being an overreach on the part of the regulator that gives customers too much power to game the system and commit fraud.
Anticipated move
The ruling was largely expected from Ofcom, which outlined plans to introduce it at the start of this year. It also follows the regulator's introduction last year of 'text-to-switch', which allowed consumers wishing to change operators to text a number and receive a porting authorisation code (PAC). They can then pass this on to their new provider to keep their number.
The new ruling is "not something that comes as a great surprise", says CCS Insight's director of consumer and connectivity Kester Mann.
"In some ways, you wonder why it hadn't happened some time ago – and it's certainly consistent with Ofcom's efforts to make switching provider a lot easier that [ex-CEO] Sharon White was keen on. We're at a stage where churn is very low and people haven't found it easy to switch providers, so this is a good move for Ofcom."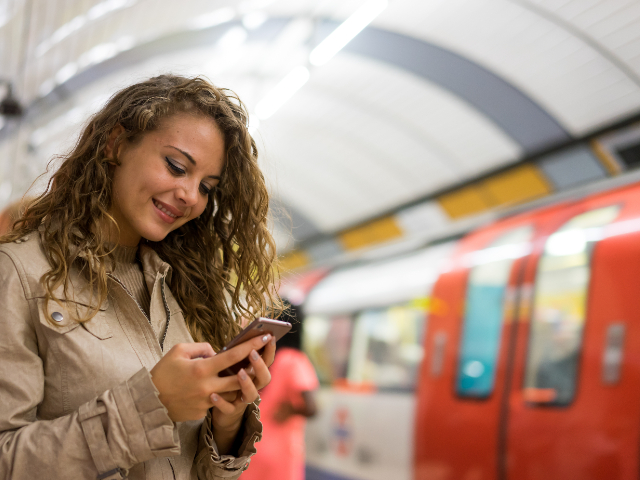 Graystone Strategy managing director James Gray, who has directorial experience at MVNOs, says the ruling will clear up confusion for consumers.
"When I've sat in on customer calls, people don't understand why the handset's locked," he says. "It drives  confusion. Ofcom said about half of people had trouble trying to unlock their phones, and that would certainly be borne out by my operational experience."
In competition terms, it will work in favour of the trend towards smaller MVNOs and providers that offer more SIM-only tariffs, and have seen their customer numbers grow at the expense of the operators.
"It makes it a lot easier for customers to swap to those organisations and they generally give much better value for money," adds Gray.
Unfit for purpose
There's a sense that the practice of locking devices is not fit for purpose in an environment where the prepaid market has declined in recent years.
"The legacy rationale was to prevent box-breaking [the illegitimate unlocking and selling on of prepaid devices]," says Uswitch's head of commercial for broadband and mobile Ernest Doku. "That was completely understandable, but the industry has moved away from it in two different forks. On the one hand you have signifi cant growth in SIM-free handset purchases, and on the other is increasingly competitive device pricing."
Uswitch's head of regulation Richard Neudegg agrees: "The announcement on mobile-handset locking will fi nally rid the industry of this anachronistic practice."
Although the move is geared towards benefiting consumers, operators are also set to see a lower strain on call centres and customer service at a time of uncertainty surrounding the consistent availability of physical retail stores.
"It's going to take away a bunch of calls to customer service," says Gray. "And there will be financial benefits in that because dealing with calls is an expensive business."
Operator reaction
If the providers that need to comply with the ruling have any complaints, they haven't voiced them, merely pledging their commitment to working with Ofcom to fulfil their obligations.
Neither have they revealed the money they make on charging for unlocking, making it unclear how much the ruling will affect the bottom lines of EE, Vodafone and Tesco.
The fact that O2, Three and Virgin have already voluntarily implemented the selling of unlocked handsets without any major business disruption should help put minds at rest. If anything, it's the providers that can no longer tout an unlocked handset as a USP that must now work harder to be competitive as customers eye more readily available choices of device and data.
"It certainly works in the customer's favour in a market with a lot of good value-for-money deals, and anything that encourages switching would in theory put downward pressure on pricing," says Mann.
Too binary?
However, Dion Price, CEO of Trustonic, which provides handset supply chain security for manufacturers and operators internationally, views the ruling as too binary.
He believes there are other options in place for providers that needn't boil down to either selling locked or unlocked handsets, and that the ruling should open up wider discussions about flexible options.
Price points out that even though phones have advanced massively over time, the technology for unlocking them hasn't really changed in the past 10 to 15 years. "I just think that's an odd situation to be in," he says.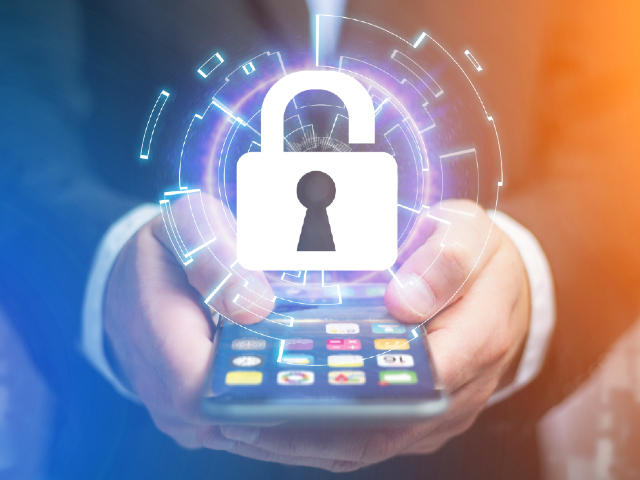 Networks should try to look at technology that can provide unlocked devices at the point of sale and then change permissions in the event of issues such as theft or payment delinquency, says Price.
The latter is of interest to providers in light of the precarious state of many people's finances this year due to the pandemic, and Price believes that any exacerbation will be harmful, even if it isn't necessarily in large quantities: "If all an operator's devices are unlocked, even if you see a small percentage increase in customer debt, that will have a knock-on effect of millions on their bottom line."
Price works with non-UK operators (though he is bound by NDAs from saying which ones) on a solution that enables them to restrict certain types of connectivity such as data or WiFi access while retaining the phone's ability to send SMS messages and make calls if a customer misses payments.
Currently, a UK operator just disabling a SIM may have little effect on incentivising bill payment because users now have a range of OTT messaging services they can use via WiFi that effectively nullify any punishment for payment delinquency.
Price says Trustonic's approach has had a "dramatic effect", creating more of an incentive for people to pay their bill than for the operator to disable voice and text. He believes that this sort of approach could actually aid operator revenues by making them behave more like a provider that wants to help struggling customers instead of punish them.
Going further
However, one industry insider with extensive MNO experience who wished to remain anonymous goes even further.
The source views the ruling as the latest in a series of moves by Ofcom that deny providers rightful and legitimate means to obtain revenue at a time when average revenue per user (ARPU) is declining, and while operators have to maintain high levels of investment in existing 4G and new 5G networks.
According to Statista, monthly ARPU for UK postpaid subscribers has declined from £27.76 in 2010 to £16.32 last year. "Of course networks want to keep handsets locked, because it's protecting an investment," says the insider. "When a network does a business plan on spectrum and infrastructure, it's a 25-year plan, so it's dead right to make it as difficult as possible for a customer to leave you to protect what it's got."
The source believes that with data usage expanding to the point of widely available unlimited tariffs, downward pressure on pricing is becoming a more pronounced issue and operators still have to live up to the expectation of providing ever better service with reduced sources of income.
"They make it so you can't get spectrum for free, and then they're happy to change all the rules to make it harder and harder to make a return on the customer," says the source.
"It should only be allowed for customers who have bought their own handset. If the customer has used their own money instead of the financing provided by the network, that shouldn't be locked.
"Ofcom should be supporting the providers because they've bought handsets and given them to the customer in the hope they can stay with them and give them money down the line. They are therefore right to lock them down, because it's technically their  handset until the customer has generated some return."
Additionally, says the source, if a customer requests a PAC code to switch operators via text-to-switch, the operator is obligated to provide it, regardless of the customer's payment status. "Ofcom has made switching a consumer's right, and chasing their debt a completely different thing."
While this year has shown that an awful lot can change in 12 months, it's clear that EE, Vodafone and Tesco have plenty to consider – although it's unlikely they can do anything to fight the decision if they want to.
Telco leaders to offer a comment on the ruling include Three CEO Robert Finnegan and O2 CEO Mark Evans, who was effusive in his praise – viewing it as long overdue for a changing market.
"We fully support Ofcom's decision," Evans said. "At O2, we started selling unlocked handsets to customers a number of years ago, and we still maintain the best loyalty in the industry.
"Offering value and flexibility is a much better way to win trust, and as an industry we should be working to give customers the best of both."