Virgin Media O2 is selling a 16.7 per cent stake in mobile tower joint venture Cornerstone to infrastructure fund GLIL Infrastructure for about £360 million.
GLIL Infrastructure is an investment group for UK pension funds and manages £3.6 billion of capital, with more than £2.6 billion deployed into infrastructure assets spanning renewable energy, battery storage, water utilities, ports and logistics, trains, hospitals and schools.
Cornerstone supplies mobile cell towers to Virgin Media O2 and Vodafone UK. This sale will not affect their existing agreement to share network equipment.
This sale is going through a holding company owned by 66.7 per cent by Virgin Media O2, and 33.3 per cent by GLIL. Virgin Media O2 will continue to have a significant role in controlling Cornerstone.
Virgin Media O2 sees this as a strategic move to monetise part of its tower infrastructure while retaining control as it expands its mobile network.
Cornerstone was created as a joint venture between Telefónica UK (now Virgin Media O2) and Vodafone UK. Vodafone transferred its ownership to Vantage Towers in 2021, while Virgin Media O2 retained its ownership until this sale to GLIL.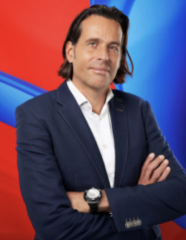 "Selling a minority stake in Cornerstone is a logical move for us," said Lutz Schüler, CEO of Virgin Media O2. "We are partially monetising our tower infrastructure while retaining operational and strategic co-control in a key asset as we roll out 5G and boost 4G connectivity. This deal aligns perfectly with our core infrastructure and capital allocation strategy which sees Virgin Media O2 continue to invest in the UK to expand and upgrade our next-generation fixed and mobile footprints. GLIL is the best long-term partner for Virgin Media O2 at Cornerstone."
GLIL investment director Simon Davy added:  "GLIL is delighted to be partnering with Virgin Media O2, providing local capital to support the delivery of critical mobile infrastructure. We are attracted by Cornerstone's position as the owner of the UK's largest tower portfolio, which fits well within GLIL's existing portfolio of high quality, core infrastructure assets."