Virgin Media O2's mobile contract base put on 50,000 new users in the third quarter of the year to a total of 16.1 million with monthly consumer contract churn remaining low at one per cent. 
The network had a total of 649,600 mobile connections in Q3 including IoT and wholesale operators like Sky Mobile and Tesco Mobile. Convergence offerings, known as "Volt bundles," have resonated have 1.75 million customers now using these bundles
The company invested more than £500 million on 5G and fibre infrastructure and expects to have spent £2 billion on capital expenditure in 2023. Fibre was instaled in to 250,800 premises in Q3. So far this year, over 500,000 premises have been connected, mainly through the nexfibre joint venture, where Virgin Media O2 is the build supplier and wholesale tenant.
The network says that gigabit speeds of up to 1.1Gbps which are 22 times the national average, are now available across the Virgin Media O2 network footprint
5G Availability
5G coverage expanded to more than 3,200 towns and cities. Virgin Media O2 says it is on track to reach 50 per cent of the UK population with 5G by 2023, expansion of Virgin Media O2's fibre network by an additional 175,000 premises in the East of England.
Virgin Media O2 reported a robust performance in the fixed-line sector, with a total customer base of 5.8 million. During Q3, the company added 32,500 new customers, underscoring the appeal of its cable services.
The network added 40,800 broadband connections in Q3 and delivered an average broadband speed of 349Mbps, five times faster than the national average. This is a 34 per cent year-over-year increase in broadband speeds.
Lutz Schüler, CEO of Virgin Media O2, said Q3 was a tough environment as consumers cut back on mid-tier TV, home phones and low-margin handsets.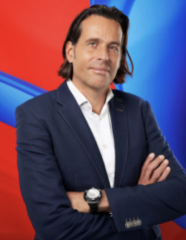 " Q3 has seen positives. The implementation of price increases across the second quarter has led to service revenue growth. We've returned to strong customer additions across the board; and our converged fixed-mobile proposition continues to perform well, with 1.75 million people now taking a Volt bundle. We are continuing to invest, bringing 5G to new areas and expanding our fixed network footprint to reach over half a million new fibre premises so far this year.  We remain firmly focused on delivering for our customers in line with our core strategy."
Full Q3 earnings data HERE.