Vodafone has teamed up with the Jason Robinson Foundation and prominent charity Sported to support community sports clubs.
Starting in Manchester, children from local sports and activity community club Abraham Moss Warriors were joined by Vodafone UK Business ambassador and former British & Irish Lion, Jason Robinson OBE, for a rugby coaching session and Q&A. To see the footage from the session, click here. 
Vodafone's sports. connected programme, in partnership with Sported, has also provided Abraham Moss Warriors with SIM cards and access to its V-Hub offering to help clubs raise more funding with the needs of each club taken into consideration.
The Abraham Moss Warriors also received a grant from Vodafone to provide extra sporting activities during school holidays for children from an area of deprivation.
Sports.connected is part of Vodafone's everyone.connected campaign, aimed at helping four million people and businesses get connected.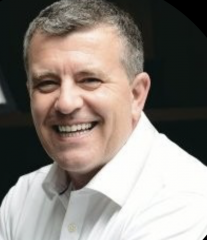 Nick Gliddon, Vodafone UK Business Director, said: "Community sports groups like Abraham Moss Warriors are a lifeline for many young people. Vodafone understands the vital role that sport can play in their lives."
Jason Robinson, Vodafone UK Business ambassador, said: "Clubs like these are important for young people. I am privileged to be a part of this initiative and know that the work we're doing is making a difference to this community."
Sported is a charity using grassroots sport and physical activity in communities to have a positive impact on young people. The partnership aims to support thousands of young people offering free connectivity, digital skills training and a grant scheme.