Vodafone and unified comms managed service provider Onecom have agreed on a five-year deal for Onecom to deliver more Vodafone airtime, 5G, IoT and digital connectivity solutions to Onecom's 70,000 business customers.??
??Onecom claims this is the largest partner agreement done with Vodafone. It manages more than 400,000 business mobile users on Vodafone with connectivity options delivered through its 400 channel resellers. ??
The two companies have worked together for 20 years and Onecom has been voted Vodafone's "Strategic Partner of the Year" for the last 13 years and "Innovation Partner of The Year.
Onecom CEO Martin Flick (main pic), said, "We have expanded the portfolio with a 50/50 split across mobile and non-mobile technologies, with solutions that deliver customer benefits aligned to business outcomes."?
"With the support of LDC investment in 2019 Onecom has doubled revenues and diversified and expanded product set and extended market reach, opening up a significant addressable market for us and Vodafone".??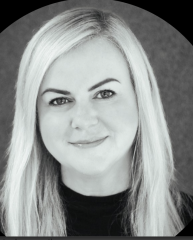 Vodafone head of indirect business Kathryn Platt added, "This long-term partnership cements our commitment to provide best-in-class solutions together".
Onecom says it is "the UK's leading business telephony and cloud communications provider". It currently delivers IT services, communications and unified solutions across fixed-line voice, connectivity, and managed cloud to around 100,000 businesses.
Onecom's head office is in Hampshire with offices in Brighton, Bristol, Luton, Shoeburyness, Gloucestershire, Leeds, Gateshead, Glasgow, Telford, Belfast, Cardiff, Stourbridge and Exeter