Three's proposed merger with Vodafone is now 'vital' to enable the required investment scale, said Three CEO Robert Finnegan.
The network today revealed its Q3 results which showed total revenue of £1.8bn, an increase of two per cent over the same period last year. Three now has 10.7 million active customers, an increase of four per cent in the last year driven by growth in the SME segment, 5G Home and its virtual network SMARTY.
network has been cashflow negative 
Finnegan said that the network has been cashflow negative despite the growth in customer base and margin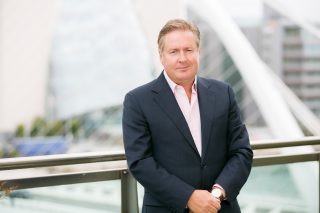 "This is an unsustainable situation. I believe that merging with Vodafone is vital to give us the required scale to invest grow and compete to create a best-in-class network for the UK"
Operating expenses rose over last year, due to inflation, increased energy expenses, additional service fees related to tower asset disposals and higher maintenance costs as the network expanded, expand our network. Reported capital expenditures decreased, with a focus on meeting regulatory requirements.