Manufacturer's UK&I corporate VP outlines 2020 outlook
"I think we say that every year," chuckles Conor Pierce when I ask him whether 2020 has been Samsung's busiest year yet. Still, between a pandemic and its widest smartphone portfolio yet, it's fair to say the Korean vendor's UK team has been kept on its toes.
Samsung kicked off the year pushing the spec and pricing envelopes with its Galaxy S20 range and the Z Flip (with an actual physical event, lest we forget) before lockdown threw proceedings into uncertainty.
However, the vendor has since marched on undeterred, updating its revamped midrange A Series, pushing its budget M Series, and releasing its stylus-featuring Note20 series – which saw record pre-orders before going on release.
As if that wasn't enough, Samsung has also brought out the Z Fold2, the sequel to last year's debut folding device the Galaxy Fold, and released a 5G-enabled Z Flip. In addition, it has broadened its ecosystem with new laptops, tablets, watches and wireless earbuds.
As corporate vice president for the UK and Ireland, Pierce has overseen all of this. He sat down for a video call with Mobile News to discuss navigating this unusual period ahead of the October launch of the S20 FE, a £599 (or £699 with added 5G) addition to the S20 range. Its release, says Pierce, means that Samsung now has a foothold in every price bracket in the market, after pushing hard into the ultra-premium segment this year.
What's the strategy behind the release of the S20 FE?
This is a piece that's been missing from our portfolio. We're very confident we have a device that will hit the sweet spot that's been missing within our portfolio. We've been very much over-indexed in ultra-premium with our new smartphones.
The UK market is quite unique: around 78 per cent of it is regarded as premium, which according to GfK would be anything above €600 (£540). One thing we've done well is been busy at the ultra top end of the market, which represents around a third of its total value.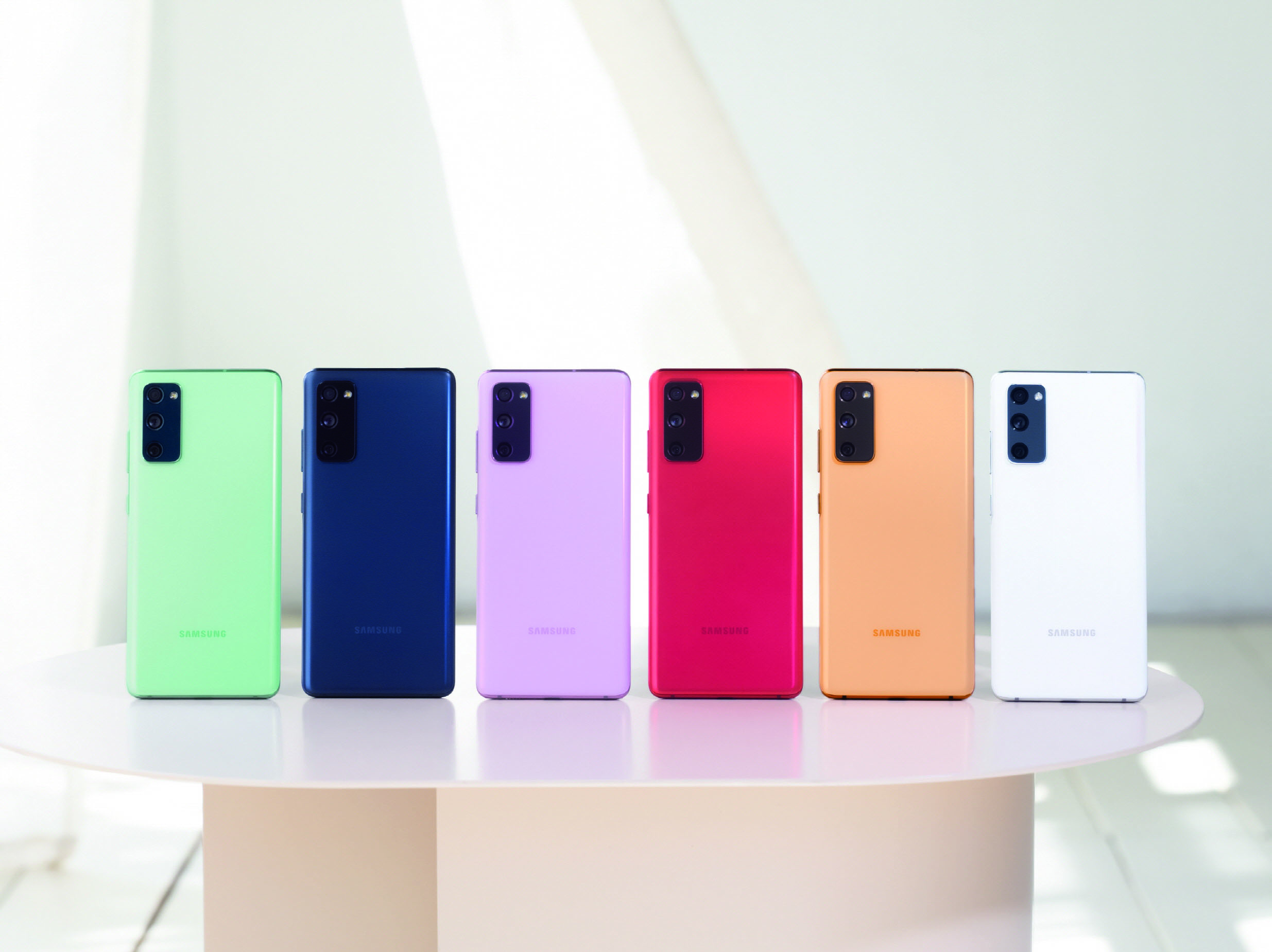 Thanks to the S20 and Note20 and Fold, we now have number-one leadership in that segment. But an area where we've been lacking focus is around the lower segment of premium, around €600-1000, and the S20 FE will really help us drive towards our ambition – which is ultimately to be number one in premium in the UK.
What's more important is that the S20 FE is the answer to what our customers have been calling out for. It's a killer premium device with flagship  specs at an unbeatable price powered by 5G, and has come about because we've listened to our customers.
Everyone aspires to have an ultra-premium device and the growth has been phenomenal, but there's still a huge cohort that want these innovations at an affordable price. It's really aiming at the Gen Y and Gen Z market. Approximately 45 per cent of the premium segment is accounted for by this market, which is dependent on mobile connectivity more now than ever before.
So we've really found a compelling solution for them, with the best camera and battery life, the choice of 4G and 5G, and an experience for gaming and browsing with a 120Hz screen experience; we'd like to think we've hit all the boxes.
Does the S20 FE take on extra significance in the current economic climate?
Yes, exactly – with that Generation Y and Z cohort, whether they have the disposable income or not, we're now offering them the choice of having that premium experience at a much more affordable price.
We're planning to put all our effort into the FE and make it a simple, compelling proposition for people to understand.
What is Samsung's approach to remote working for now and the foreseeable future?
The health and wellbeing of our colleagues is our highest priority, and we've taken numerous steps to ensure their safety through these unprecedented circumstances – including working from home wherever possible.
We're continuing to keep a close eye on the situation in the UK and Ireland, and are following all government guidelines on working practices and social distancing. When guidance is updated that it is safe to return to the office, we're looking forward to welcoming our colleagues back – ensuring they feel both well and comfortable enough to return.
Was it a surprise that Note20 pre-orders were up by so much given the price and economic situation?
Remembering that ultimately technology is the vital thread that maintains our connections more than ever before, people are willing to invest in the best innovation that helps whether for work or play – so they are looking to trade up to get the best experience.
Also, the UK market is quite unique in that we have a healthy and loyal Note base that goes back to the first Note. The tech we delivered was compelling, we delivered a huge uptick in pre-orders and [the Note range] continues to do well year-on-year.
We launched the Note20 slightly differently from previous versions: we tried to portray it as part of an experience that ties in with other products across multiple categories, and it resonated well. We see that buying a Note20 alongside a watch or tablet or Galaxy Buds Live has really taken off, so we'll continue doing that.
Your revamped A Series was a big success last year. How much of a focus has it retained this year?
We're uniquely positioned to make sure that we offer choice for everyone's taste and affordability. The A Series has been really strong for us, and has helped us grow our overall base of 14.5 million UK smartphone users. The experience with this series is much better than it was in the past, and has a much higher Net Promoter Score so people are happy with it.
Furthermore, when you take on an A Series device, it's the beginning of a journey, because everyone aspires to have a more premium experience. So you can go from an A Series to an S20 FE 5G to get a taste of 5G, and then onto ultra-premium in time.
But the A Series has been one of our bestsellers – and as you know we're seeking to democratise 5G by trying to bring it to the A Series. It's important to stay spread across the portfolio, but that can also cause confusion if you have too many devices – so we're constantly looking for ways we can have the best product at the best price, and a compelling upgrade path.
Trends suggest the smartphone market has been stagnating recently, but how likely are 5G and foldables to spark a new era of growth?
I've been in this business since 1996; I've been through a lot and have seen a lot of changes, form factors and trends, and it's been a fascinating journey. I do believe we are at the crux of a new era of connectivity and technology, driven by a few things.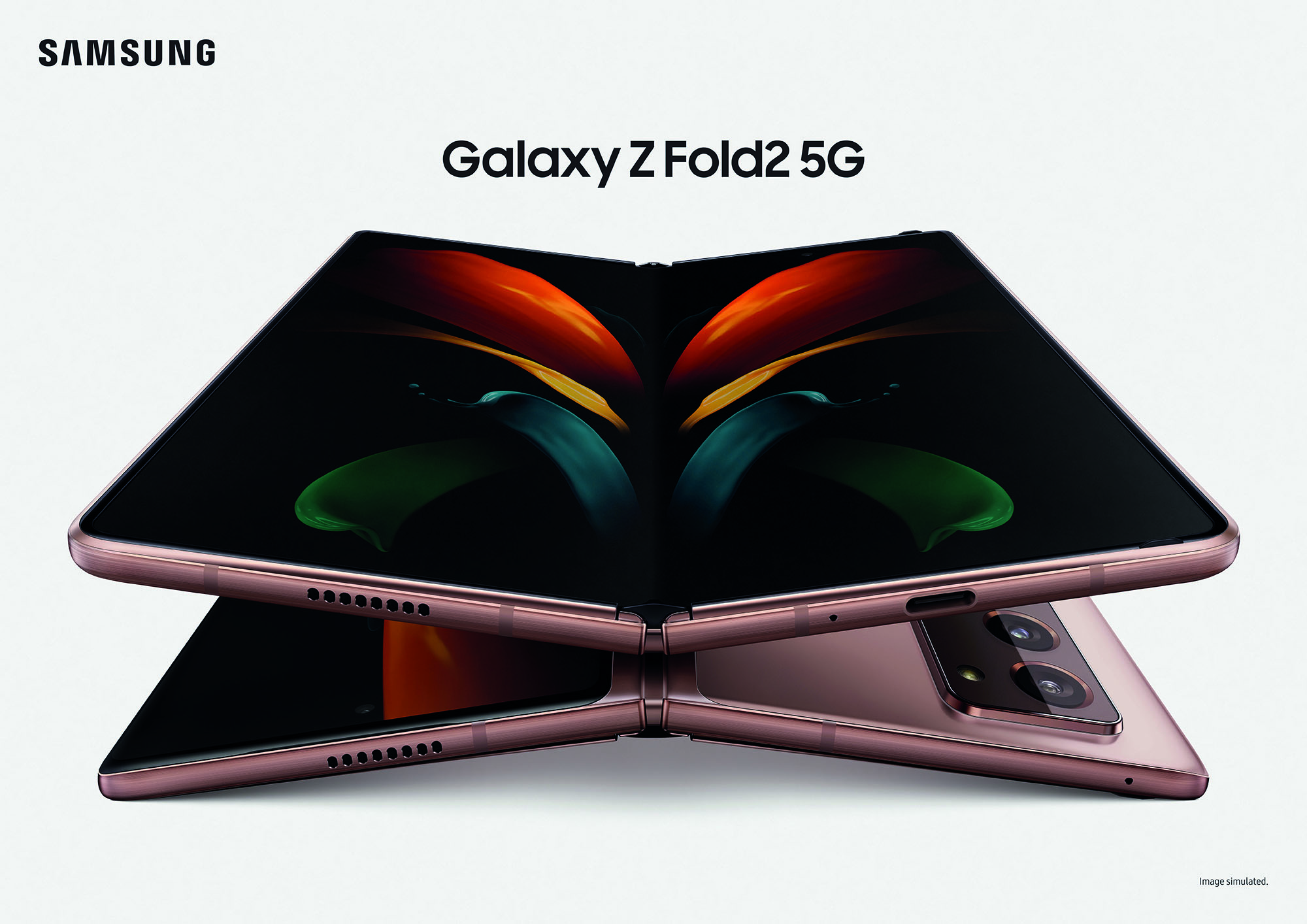 First of all, 5G will change the way we work, play, communicate and live. We're only at the tip of the iceberg, with around 30 per cent of the UK population covered at the moment, so we have a long way to go.
But remember that the UK was one of the last to adopt 4G and is one of the first to adopt 5G, so we're definitely trailblazing: that gives us challenges, but also opportunities to lead the way.
We have a market share of over 90 per cent for 5G in the UK. Last year, 1.5 per cent of the market volume was 5G and this year we expect it to be 12 per cent – so it's still small, but is definitely going in the right direction and it's inevitable that it will become the norm. Using a 4G device will become as archaic as using a 3G device is these days.
A second factor is manufacturer-driven: delivering innovation through fold and flip devices, we have an overwhelming desire to lead the way and I don't believe stagnating is in our DNA.
I use the Z Fold2 on a daily basis, which has replaced the need for me to carry a tablet around – so I think the new form factor will be fold in time. We need to improve awareness and make sure it's not just a new form factor but a new experience that allows you to improve productivity or media consumption, or gaming through 5G.
How would you compare the outlook for the smartphone market now with 10 years ago?
This year, we celebrated a decade of Galaxy devices. If you look at the capabilities of a smartphone today in comparison to 2010, it really is staggering.
A smartphone is now not just a communication device – it's a camera, computer, diary and TV that can fit into your pocket. Ten years ago, we would never have imagined a device that folds out like a book.
Whilst in 2010 the smartphone industry was in a high growth phase and just at the beginning of its journey, I think the current pandemic has shown the hugely important role that technology plays in keeping us connected and that there is room for growth.
Has the pandemic affected your launch roadmap this year?
If anything, I don't think we've ever launched more devices than we have in the last nine months – so it's been full on trying to address the changing needs of consumers working from home and encouraging people to have 5G experiences.
Everyone had to find new ways in which we could announce these experiences, but while these announcements would traditionally be at a huge Unpacked event, we've had very good traction.
What's changed is that traditionally this industry has been led by bricks-and-mortar retail, and 50 per cent of sales in the UK went through traditional retail. That's gone down to around 28 to 30 per cent, with sales replaced by those via online and contact centres – and I don't believe that's going to change.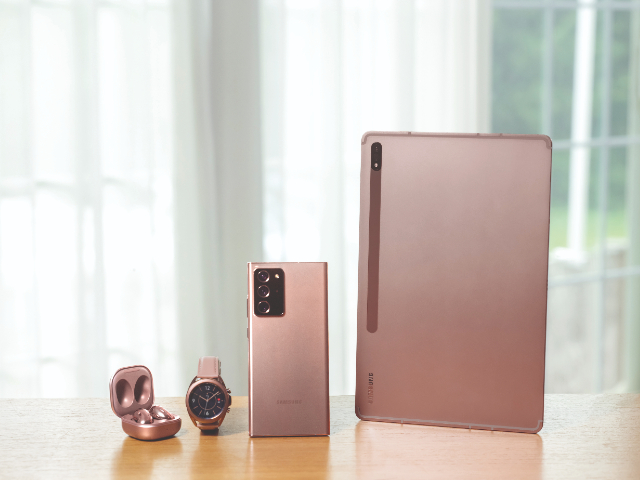 Post-Covid, I think people have become used to shopping online and it's incumbent on us to look for new ways to bring our experiences to live in that environment, because you don't have the opportunity to get your hands-on experience.
One thing we've done is introduce an e-promoter platform. If you go to samsung.com, you'll be offered the opportunity to have a one-way video chat with an e-promoter who can talk through and show you a product.
It's a compelling experience that has a 4.8 user rating, with the conversion to purchase much higher than it would be otherwise.
We have 41 contact centres in the UK, many of whose agents are working from home, and we're using virtual training and interaction. It's teaching us lessons and we're learning fast, but we're taking steps to ensure that we're listening and that the channels are ready to tell our story to consumers.
We're also seeking to ensure that consumers are confident when they're making a purchase and have strong support post-purchase.
How would you summarise the past year at Samsung?
I feel genuinely privileged to work in such a fantastic team, and I think we've leaned into the challenge of this environment we're operating in.
Samsung has been relentless in delivering new products, innovations and experiences. I'm also really impressed that we've worked well together despite doing so from home, and the numbers speak for themselves.
Even though we're number one in ultra-premium, we've seen huge year-on-year growth in our share and our overall business is better than the market average. What's also good is that we're attracting more customers from our competition than ever before.
I would include iPhone in that, with some features such as the folding experience really compelling to premium iPhone users – so we've had a positive year.
Have you also benefited from Huawei's reputational struggles?
We definitely see a big base returning to Samsung. We have a huge choice of products, and people want a device that's future-proof and has access to all the relevant services they require.
That means there's a significant shift to Samsung, which is very encouraging. Our Fold devices in particular are a compelling proposition for people to consider.
Do you see much enterprise interest in your foldable phones?
It's early days. I think now we've been at this for a year, one of the things we've learned is that we need to improve awareness for the devices.You will see that in the last few weeks we've activated a big campaign to help this.
I do have faith that [the Z Fold2] will grow in importance in enterprise and B2B. It's an amazing productivity tool: I live off it every day and it's my mobile office, so I do think we need to engage with that channel and ensure people understand that it's not just a beautiful innovation, it's a great way of remote working. [Those benefits mean] I do believe it will become more important.