Sector sees shifting landscape in areas such as 5G rollouts in light of Covid-19, says analyst firm
Covid-19 loomed large over this year's CCS Insight Predictions event. As with so many recent industry get-togethers, the analyst firm moved its annual forecasting jamboree online – and also spread it out over a week.
The event, which featured a series of streamed keynotes and Q&As with industry figures, delved into topics including 5G infrastructure and devices, remote working, and India's rise as a tech manufacturing powerhouse.
While organisers and attendees alike rued the inability to meet and discuss defining market trends in person, CCS chief of research Ben Wood said the virtual format allowed for unprecedented attendance. "It has ended up being a record year for us, with over 1,600 registrations for the event and the biggest audience we have ever had for a Predictions session," he said.
Whereas last year's event looked ahead to a decade brimming with promise, the reality posed by Covid-19 meant that CCS decided to rein in the length of its outlook, examining how the communications industry would navigate the shorter-term changes that the virus had given rise to.
"It's clear we are living in a different world to the one in front of us 12 months ago," said CCS CEO Shaun Collins in his opening address. "We have reflected this, offering predictions with more near-term and actionable perspectives than in previous years. Given current uncertainties, it's the only responsible thing to do."
Rethink
In 2019, the growing ubiquity of 5G was a key topic. At the latest event, this year, CCS director of consumer and connectivity Kester Mann examined how operators would have to rethink their rollout strategies in response to shifting geographic use patterns, with people working from home more and city centres seeing heavy declines in footfall.
"We're predicting that from 2021, operators will shift their network deployment priorities away from city centres," Mann said. "Instead of a traditional primary focus on dense urban environments, they will seek to bolster fixed line and mobile connectivity in suburbs and commuter belts."
He went on to cite figures from EE in May that data use in the commuter town of Stevenage had increased by 120 per cent. "Such growth cannot be sustained, but it could point to a reassessment in where network investment is prioritised," said Mann.
His comments were echoed by BT consumer CEO Marc Allera in an interview with Wood. "We are seeing huge growth in data usage in places like Cornwall, which is normally busy in the summer," he said. "It's now busy all the time; you've got a lot of people there either in second homes or just the population not commuting, using loads of network capacity. Should we be deploying our capex more in Cornwall than in Paddington Station? These are the conversations we're having right now."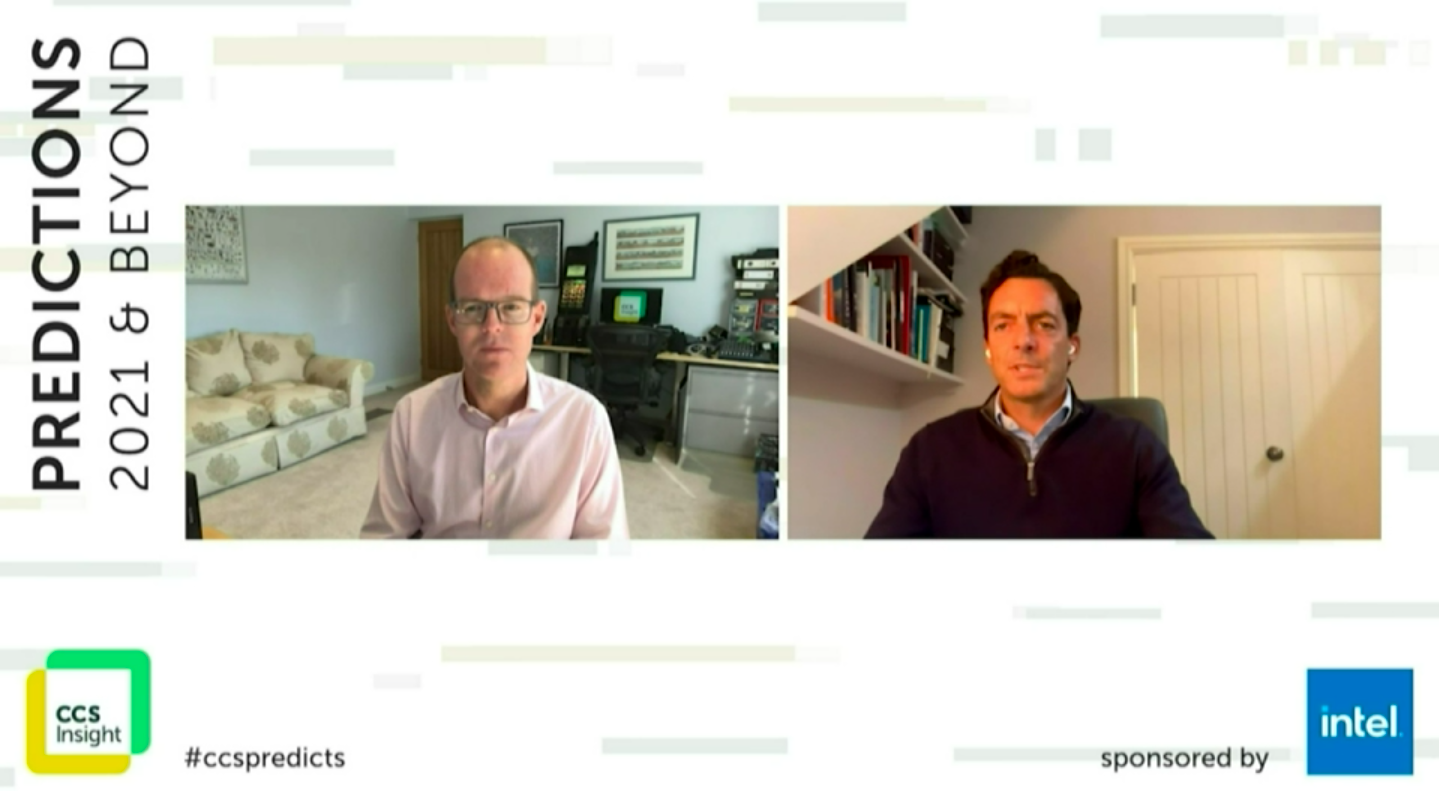 The concept of a 'techlash', with opposition to 5G deployment due to poorly cited health concerns and conspiracy theories that Wood touched on last year,  feature as prominently in this year's keynotes and discussions – though the spread of Covid did coincide with arson attacks on telecoms infrastructure due partly to misguided beliefs that 5G was giving people the illness.
Instead, CCS predicted that some network operators would start to vet prospective employees for beliefs in 5G conspiracy theories, in case they planned to sabotage rollouts from within.
Mann also touched on the positive effect of Covid on operators' reputations, as their networks withstood a huge increase in demand for data and capacity from locked down citizens in need of connectivity. Allera echoed these comments in his interview: "The sector is now seen by many as a very important sector and we always knew it was, but I think those from the outside maybe took us a little bit for granted."
Mann predicted that in response to this shift in perception, governments would act to protect national telecoms infrastructure. "Authorities are now recognising telecoms networks as a critical part of national infrastructure," he said. "In some countries, foreign ownership of telecoms companies could be banned. In others, we believe that governments will take stakes in providers."
There was also discussion about the move of software companies into the 5G space. One of the boldest predictions made by CCS is that a major US tech firm will buy Nokia next year, as it fails to capitalise on Huawei's infrastructure woes.
"The acquisition would be supported by a US government keen to bolster the country's strength in networks, offering a major boost to the buyer's telecom credentials," said Mann. "Microsoft or Intel could be candidates."
5G Rise
While CCS anticipates that the mobile device market will slump by around 15 per cent this year, it predicts that 5G devices will account for 260 million devices sold by the end of 2020 – just under one in five of all phones sold.
This figure is forecast to jump to 630 million in 2021, boosted mainly by strong momentum in China, but also increased attention in America and Europe due to the arrival of 5G-enabled iPhones.
In an interview with Collins, Ronan Dunne, consumer CEO at US operator Verizon, said that around 45 per cent of its Android phone sales were 5G-enabled at present. Furthermore, CCS sees the 5G segment developing into a three-tiered price market in 2021 that will consolidate the following year.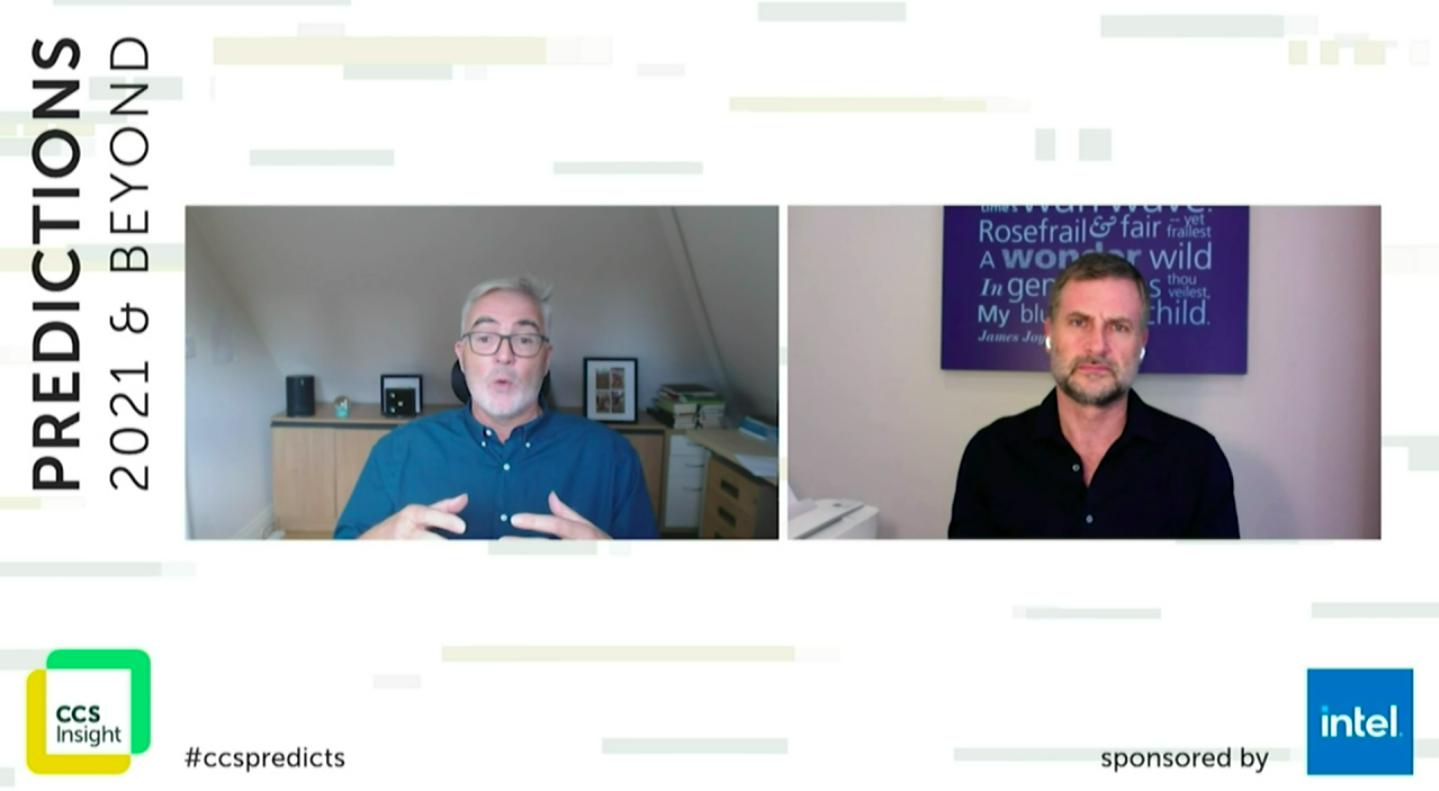 This year has already seen vendors launch 5G smartphones at a £300 price point, while operators and manufacturers look set to try and encourage uptake of this next-level connectivity through affordable devices. However, the mobile market is predicted to continue being affected by the ongoing rise of 'tech nationalism', which CCS vice president of forecasting Marina Koytcheva brought up last year.
Signs have begun to emerge of her prediction that no mobile vendor would be able to call itself truly global, with Huawei struggling in the European infrastructure market and seeing declining device market share due to its loss of Google services.
In his keynote, Wood said other Chinese firms would come under a level of scrutiny comparable to that recently faced by Huawei, predicting that the US administration will play "whack-a-mole" with Chinese tech companies.
"Having neutered Huawei's global ambitions, we expect the US administration to ramp up its efforts to target other Chinese consumer electronics brands," he said. "In some cases, these measures will make it near impossible for companies to sell products in key markets.
"However, what we believe will be more damaging is the loss of confidence amongst key distribution and retail channels. Operators and retailers making decisions about which products they're going to range are going to have to make hard choices about whether it still makes sense to work closely with the Chinese companies, given the risk that they may find those companies come under a similar attack to Huawei."
The potential struggles faced as a result by Chinese vendors such as Oppo or Xiaomi might present strong opportunities for firms like Samsung or Google, added Wood. However, when it comes to supply chains and production lines, CCS predicts that many companies will continue to rely on China until at least 2024.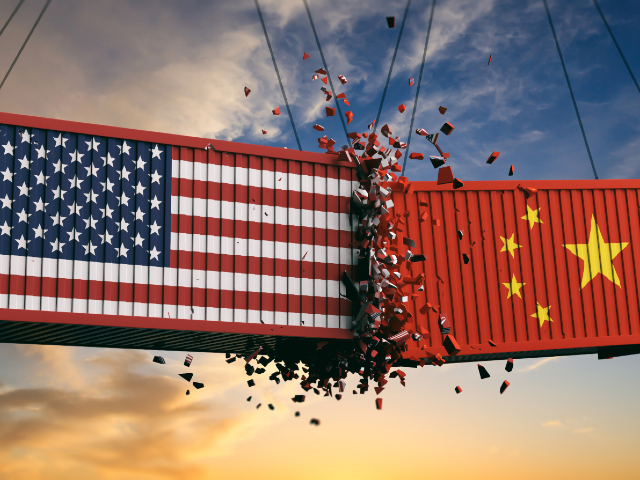 "The reality is that it's just not a viable option to move the majority of manufacturing outside of China at present," said Wood. "Although there are other places, such as India and Vietnam, that are vying to be the new factories for the world, they lack the necessary skills and secondary suppliers to scale to compete.
"Furthermore, for big companies it's impossible to ignore the fact that China is critically important given its position as one of the largest markets and economies in the world, and alienating the Chinese would be a brave move."
However, due to Indian Prime Minister Narendra Modi's Make in India initiative, CCS is earmarking India to emerge as a significant hardware supplier by 2025.
Remote working
CCS also focused its attention on the future of remote working – predicting that more than half of all office-based employees will still work from home by 2022.
CCS principal analyst for workplace transformation Angela Ashenden said that although implementing remote working had been a challenge during the pandemic, the situation is now bringing the benefits for businesses to light.
"It has shown the viability of this way of working," she said. "We're already seeing lots of companies talking about supporting this type of working permanently."
Ashenden expected such changes to help with cutting office costs and aid the hiring process. "People can potentially work from anywhere, which gives businesses the potential to hire the best staff regardless of location," she said.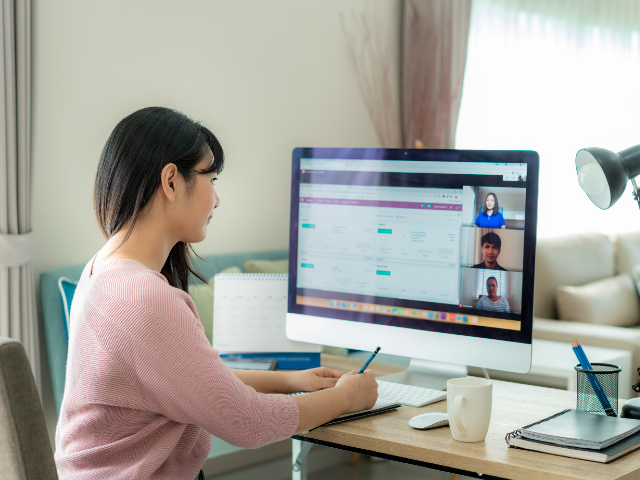 And although Ashenden added that she expects the office to still play an important role in future, she thinks technology will challenge its position as the primary place of work.
For context, video-conferencing tools have seen a huge surge recently, with Zoom's revenue increasing by 355 per cent this year, according to CCS. But Ashenden fears that remote working is having some significant consequences.
"This increased reliance on video calls has highlighted a major consequence of the pandemic and remote work – the impact on our mental health and well-being," she said. "Even aside from our concerns about the virus itself, many of us are working longer hours, spending more time in front of a screen and many tiring hours on video calls."
Ashenden pointed out that a digital detox is now more difficult to do. "It's even harder to switch off when you're connected all the time for work purposes and technology is the primary way to connect with your work colleagues," she said. "It's also harder for managers to support their workers remotely, as they can't monitor colleagues' stress levels in the same way."
Range
These were just some of the areas that CCS touched on, with other topics including AI, the cloud, open RAN, surveillance technology, and the future of extended and virtual reality (XR and VR).
Overall, the view was that in the face of a stern economic test, the communications industry had largely held firm and would be key to driving countries' recoveries. While mobile shipments have taken a hit, the sector has benefited from the growth seen in wearables, tablets, PCs and collaboration tools.
Wearables, in particular, are going to become even more important as their health monitoring benefits continue to gain attention. CCS senior analyst for wearables and XR Leo Gebbie predicted that skin temperature sensors will become a standard wearable feature by 2022.
Koytcheva said that although the pandemic has changed so many things, technology is helping keep up with the transformation. "Just imagine how different this pandemic would have looked 20 years ago," she said.
"The technology industry will bounce back faster than the overall economy," added Koytcheva. "If there is one industry that thrives on change, it is the technology industry."