The duo behind reboxed want to create a more sustainable second-life smartphone market
A Brixton-based start-up is aiming to shake up the pre-owned and refurbished mobile market, with an ambition to 'rehome' 100 million devices by 2030.
reboxed, which launched last month, aims to operate a circular model through its sell, swap and shop strategy.
The company was founded by duo Phil Kemish and Matt Thorne (pictured left), who previously worked together at marketing agency Disrupt, which they founded and sold in 2017.
It has received backing from a number of investors, including former Envirofone founder Pete Petrondas and ex-Dyson CEO Martin McCourt.
Kemish said: "We want to make the refurbished space more sustainable. We're not just interested in selling mobile phones, but we also want to challenge problems such as e-waste.
"The overproduction of new devices and the e-waste epidemic are problems on a global scale. We wanted to create a brand that could help fight these crises, but also represent a new standard for refurbished and pre- owned tech."
For every device that reboxed buys or sells, the company plants 10 trees, while the business has also signed up to environmental organisation 1% For the Planet – entailing a commitment to donate one per cent of profits.
70-point diagnostics
In addition, reboxed runs a 70-point diagnostic test called TechCheck for all phones.
As part of ambitious plans, Thorne wants this to be an industry-wide norm to aid with the mixed grading system currently in place.
"We want every phone in the country to be sold by using the TechCheck system, so that no matter who you are and where you are, you understand the level of refurbished device you are getting.
"Unless we can all move together as an industry, then we really can't change the perception of buying used."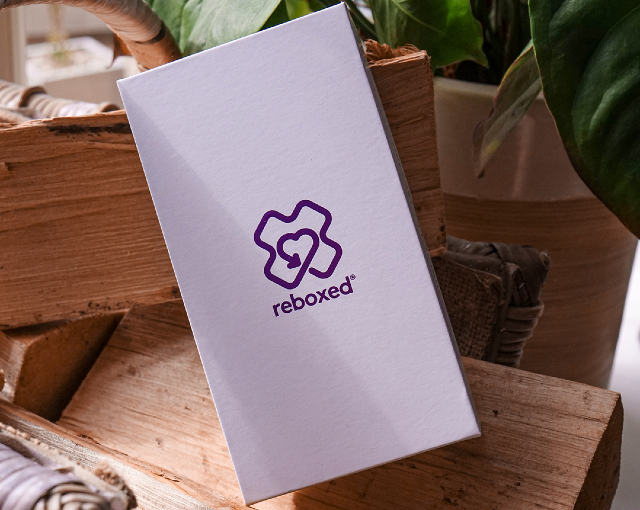 So far, reboxed has launched the shop side of its business, with a range of refurbished iPhones available on the website.
There is a limited upgrade-your-phone service, through which customers can apply to trade in or upgrade devices.
In the coming months, reboxed will also launch its sell-your-phone service for customers, accompanied by a swap- on-demand service.