Service eliminates need to call 901 for operator's customers

O2 has become the only UK operator to offer Visual Voicemail on Android devices, having launched the service today on Google Pixel 3 and 3XL phones under an O2 contract.
The service, which is available in a similar manner on iPhones and Windows phones, separates voicemails into individual message files, without the need for a user to dial 901 to retrieve all their voicemails at once.
Users are also easily able to see who left each call, as well as the date, time and length of the message. Visual Voicemail is not available for SIM-only O2 users who use an unlocked Google Pixel 3 or 3XL. It is available via a software update.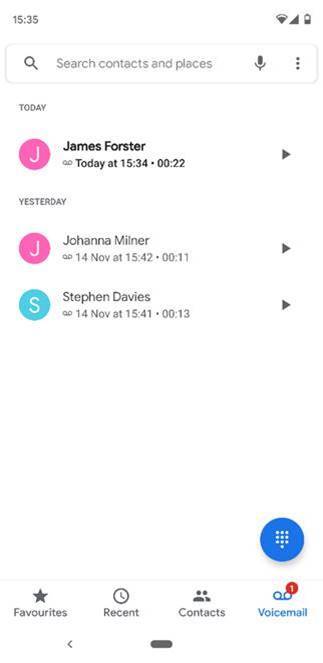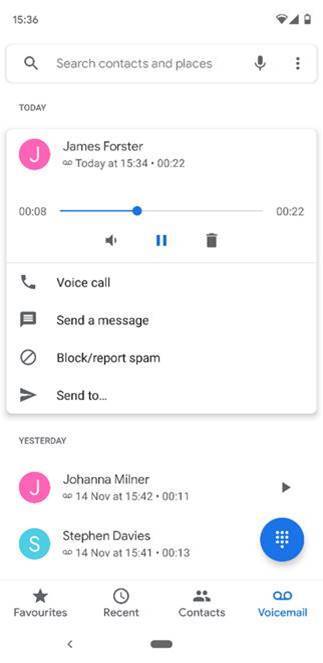 It launched for Google Pixel 3 and 3XL phones today for O2 pay monthly users, with the network promising that it will make it available across devices from other vendors including Sony and Samsung early next year.
O2's director of product and category management Magnus McDonald said of the implementation: "We are constantly looking at how we can improve the customer experience when using any of our services. We were the first to offer Visual Voicemail on the iPhone and then again on Windows phones and it has always been a hugely popular offer. We know that our customers have been hoping to have Visual Voicemail on their Android devices and we're delighted to be the first network operator to be able to offer this."