Around 14.4 million iPhone Lightning cables could end up in landfills following the iPhone's transition to USB-C, according to circular economy pioneer Music Magpie.
The company says it will accept old chargers and Lightning cables as part of any trade-in until the end of November.
"While lightning cables can still be used with older iPhone models, the potential for e-waste generated from this transition may not be immediate. However, as these devices cease production, an estimated 14.4 million households could find themselves with surplus lightning cables. Throwing lightning cables into regular rubbish bins will lead to them ending up in landfills, where they can release zinc, copper, and plastics into the soil and water sources", said musicMagpie chief commercial officer Jon Miller.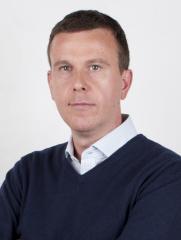 The Global E-waste Monitor Report has revealed the UK as the biggest generator of e-waste in Northern Europe and the third-largest in Europe overall, discarding 1.598 kilotonnes of tech per capita. Statista reports that 51 per cent of UK households own an iPhone and at least one lightning cable.
Jon Miller will be a speaker at the Mobile News Circular Summit conference on November 15, delivering a keynote presentation on pricing methodology in the secondary market.