A pan-European IoT network that ensures seamless cross-border connectivity will soon be a reality writes Patrick Griffin, Chief Product Officer of EU Sigfox operator Heliot Europe
IoT has transformed businesses, enabling significant advancements in automation, efficiency, and the emergence of new business opportunities. McKinsey predicts that by 2025, IoT could generate an economic impact of up to $12.6 trillion.
However, significant challenges persist, especially for organisations facing obstacles such as inconsistent network availability or seeking to implement IoT for traceability across vast geographic regions.
Where is the key to multi-network redundancy, providing an essential connectivity solution? Most importantly, where can we discover a unified data standard that accelerates innovation in device design and facilitates access across multiple networks?
In order to fully harness the potential of mobile IoT, a collaborative industry approach will be required, adopting a single data standard to bring together the various sub-gigahertz networks into a single, reliable, connected pan-European environment. This environment should also be optimized specifically for low-power IoT applications.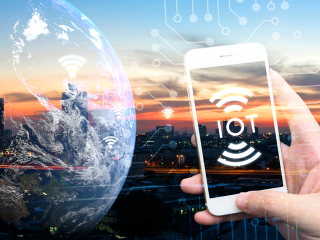 **0G-WAN**, or Zero G WAN, is a proposed standard for a wireless communication network designed to support IoT and M2M applications. It aims to provide a reliable, low-power, and cost-effective connectivity solution for IoT devices, particularly those operating on sub-gigahertz radio bands.
The Demand for Mobile IoT Solutions
The mobile IoT landscape is already established, with millions of devices connected across both licensed cellular and unlicensed sub-gigahertz radio bands. The main challenge for companies in this industry, however, is that these devices are not linked to multiple networks.
Despite a low-power wide-area network (LPWAN) providing a cost-effective solution required for IoT deployments, they do not operate together in comparison to costly, complicated, and energy-draining cellular alternatives. Each operates to different data standards, from transmission volumes to frequency. As a result, this presents both technical and contractual challenges to overcome to achieve unrestricted roaming across a vast area, limiting mobile IoT deployments to small geographic areas, such as smart cities.
This is a point of frustration for industries with a strong business case for active asset monitoring across Europe. In order to realize these business cases, organizations require genuine pan-European connectivity, and that cannot be achieved without a densified LPWAN network. Organizations need stronger network connectivity assurance as assets pass between different regions and countries. They need redundancy to ensure the availability of communications, even if there is an issue with one of the networks when that arises. Furthermore, this is necessary at scale.
Common Standard
Sigfox is a provider of sub-gigahertz networks that can provide pan-European connectivity when roaming without restriction. Cellular alternatives lack complete coverage and may run into issues during handovers between cell towers. They are often too expensive and power-hungry, making them financially unviable for most mobile asset applications. Even Sigfox, however, cannot provide the unlimited coverage sought after by many IoT applications. It is unlikely that any vendor will come to the market with a single pan-European network alternative.
All of this makes collaboration essential if organisations are to achieve their digitalization goals. This year, a truly densified pan-European IoT network is becoming a reality. A Zero G WAN (0G-WAN) working party has been established to create the standard using converged network devices that will enable applications to work together across all collaborative sub-gigahertz networks.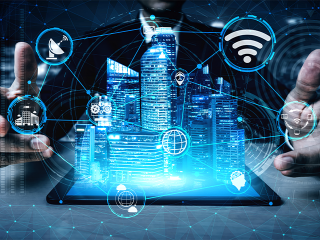 The recent decision to make the proprietary Sigfox device code publicly available for developers will drive this network convergence and multi-network capability.
The cornerstone of this model lies in establishing a common standard for data specification to ensure the seamless transmission of specific information and data volumes, regardless of the network. By setting a data transmission limit to 12 bits and 140 messages per day on the network, the IoT application becomes compatible with all the accessible sub-gigahertz networks across Europe. The intention is to establish a consensus on this 0G-WAN standard with international standards organizations, such as GS1.
Accelerating 0G-WAN Progress
The aim of the 0G-WAN initiative is to achieve industry commitment and collaboration. The 0G-WAN working party currently comprises semiconductor manufacturers, tower companies, logistics providers, global pooling companies, device makers, and reusable transit packaging manufacturers. Future members will include European-wide retailers and industrial companies.
The aim of the 0G-WAN initiative is to achieve industry commitment and collaboration.
Progress has been significant. 0G-WAN devices are already being created by device manufacturers, which include technology on one chip to provide a single device solution for both static and mobile assets to add network redundancy. Three of the working party members have already agreed to trial devices in their customer supply chains. Their findings will be shared with the rest of the 0G-WAN community, underlining the collaborative mindset of this initiative.
The collaborative model is uniting the sub-gigahertz community to establish a unified approach that enables cost-effective and efficient deployment of IoT-based traceability across Europe. The rate of change is exciting, as the agreement on the 0G-WAN standard is anticipated to take place in 2023, with widespread implementations commencing in early 2024.
The agreement on the 0G-WAN standard is anticipated to take place in 2023, with widespread implementations commencing in early 2024.
Potential
A converged IoT vision is captivating, holding the potential to usher in the next wave of digitalization and automation, leading to cost reductions and risk mitigation. By providing nearly real-time information across various assets, this vision can completely change operational efficiency and control for the better. However, achieving this vision depends on fostering a collaborative mindset.
0G-WAN will provide the network certainty, reliability, redundancy, scalability, and device longevity needed to confirm and approve the IoT business case. It will support the core strengths of sub-gigahertz networks, which are secure and stable low-power implementations. It will support, and make it possible to achieve, the densified coverage needed to remove the desire and requirement for power-hungry contingency solutions, such as GPS, to achieve geolocation services.
Alongside cost-effective pan-European connectivity, the 0G-WAN standard will also unlock fresh market opportunities by enhancing scalability, reducing costs, extending deployment lifespan, and fostering innovation.
By joining forces to create the 0G-WAN standard, the market is instilling confidence in the longevity of mobile IoT deployments.
The 0G-WAN working party is inviting competitors and partners to join forces and is aiming to accelerate the pace of transformation across the industry.