How has eSIM changed consumer behaviour? The long-term impact of eSIM on consumers is yet to be seen, but the emerging changes have already begun writes Hamish White, founder and CEO of eSIM pioneer Mobilise
As the technology continues to evolve, we can expect the capabilities and definitions of mobile providers to change in line with
Changing the Definition of Service Provider
eSIM has not only transformed how users interact with their devices, but also how they perceive a mobile service provider. eSIM technology diminishes the need for physical retail stores and customer service interactions, which have historically been essential touchpoints for mobile operators to build relationships with their customers. With the rise of eSIM, consumers may increasingly interact with device manufacturers, app stores, and other digital platforms for their connectivity needs.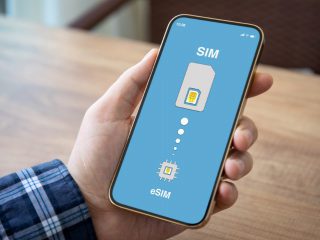 These "other digital platforms" have created new revenue potential for traditional non-telcos by offering connectivity services through embedded connectivity. The only requirement for a company is to have a mobile application. If that box is checked, they can simply acquire an eSIM software development kit (SDK) and embed connectivity, enabled through eSIM, in as little as a couple of weeks.
The only requirement for a company is to have a mobile application.
This means that other businesses, such as technology companies, travel operators, hotel booking sites, or financial operators, can become mobile connectivity providers and embed roaming products directly into their applications. From a consumer perspective, it completely changes how a mobile provider is perceived — it's no longer just a mobile operator but could be any service provider in any industry.
The adoption of eSIM technology has steadily increased over the past few years. In 2018, only 45 operators offered an eSIM service, compared to the 399 that do so today. While adoption undoubtedly has a way to go, we can already see how eSIM is impacting consumer behaviour.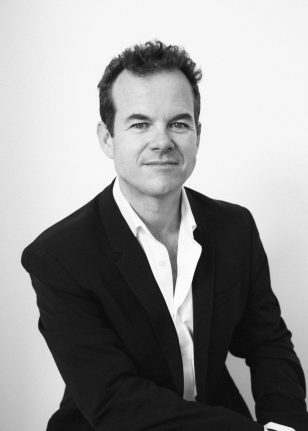 While adoption has been slower than we'd have liked to see, looking at nations where eSIM penetration is high, like the US and many countries across Europe, statistics show that consumer behaviour, interactions, and attitudes toward mobile connectivity have started to change.
Switching Sides
One of the key benefits of eSIM for consumers lies in its ability to enable users to switch devices with ease. Traditionally, switching mobile devices meant physically transferring the SIM card from one phone to another, a process that was cumbersome, time-consuming, and required a lot of forward planning. With eSIM, this headache is eliminated entirely, as users can remotely activate a new device and seamlessly switch between multiple subscriptions without ever needing to handle a physical SIM card.
It's also possible to host as many as eight eSIMs on one device. This new capability makes a huge shift in markets that have traditionally been operator-controlled, with devices tied to one mobile operator.
According to research from OpenSignal, a greater share of users switch SIM cards when using a device with an active eSIM compared to those still using physical SIM cards. For example, in Q1 of 2023, in the UK, just six per cent of all mobile users swapped or changed SIM cards, versus 24.1 per cent of those using eSIMs. In Singapore, 18.3 per cent of all users swapped their SIM at some point during the quarter, compared to 70.6 per cent of those using eSIM.
Consumers are learning about eSIM plurality and how this could benefit them in practice. Users can easily switch between operators using an optimal tariff for each situation. From a consumer perspective, this is particularly valuable when engaging in international roaming or making calls outside of their native country. It's also possible to have two different SIM cards – one physical and an eSIM – to distinguish between work and personal life.
In this way, eSIM has made the consumer experience more flexible. Gone are the days of network lock-ins and having to make do with a costly mobile package. Consumers can do their research and select several subscriptions to suit their individual needs best.
In 2018, only 45 operators offered an eSIM service, compared to the 399 that do so today