The telecoms industry provides the basic infrastructure on which we build our digital lives writes Nick Johnson, Head of the UK Telecoms Initiative Network.
Continuously developing this infrastructure is critical to further unlocking opportunities for economic and societal benefit. It will also ensure the UK is well positioned to lead global scientific and technological advancement, as outlined in the government's Science and Technology Framework.
Formed in 2022, the UKTIN is delivered by a consortium of four partners that draw on distinct strengths in a collaborative approach: Digital Catapult, Cambridge Wireless, University of Bristol, and WM5G.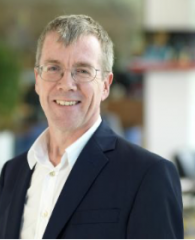 Yet, the sector is riddled with complexity. It's highly fragmented, competitive, and comprises intricate supply chains, which means turning innovative ideas into tangible, commercial outcomes is tough.
Opening the front door to the telecoms ecosystem
The problem for companies looking to innovate is that they don't always know where to go for support. Or who to ask for help to differentiate their intellectual property in a way that is relevant to their business and customers.
Ideas that originate in academia, for example, have to be translated into a business context before being made profitable.
This issue is particularly widespread among smaller companies, such as spinouts and start-ups, who don't yet have personal connections or customer insights to rely on to inform their R&D. Start-ups also need to reach significant scale or partner with established businesses for their innovations to make an impact.
Larger companies are also contributing to the distributed market. While they may have an edge over spinouts and start-ups, those who don't have their foot firmly in the telecom sector can also face significant barriers when looking to productize their innovations. Even the established UK telecoms players tell us navigating this complexity and fragmentation is a challenge.
A solution is needed to align the UK telecoms sector and transform the innovation ecosystem. This needs to enable the country to build on its strengths in technology, academia, and entrepreneurialism while positioning us for growth as new opportunities emerge in the industry. It must signpost relevant pools of funding, talent, resources, and expertise. It requires bringing academia and business together so companies can access and learn from experts who have seen success in establishing themselves and maximising opportunities in the telecoms market. All to provide a front door into the UK telecoms market.
It was on this basis that the UK Telecoms Innovation Network (UKTIN) was established.
A collective vision for the UK to thrive
UKTIN brings together industry, academia, and government to catalyse telecom R&D investment, cooperation, and commercialization. With a vision to create a thriving, resilient, and diversified telecoms ecosystem, we have over 6,000 individuals in our network who can interact in a neutral environment and on a level playing field.
But we do more than just provide a platform. We have a range of services designed to help support companies in identifying, capturing, and capitalizing on new opportunities in telecoms:
Our Innovation Platform provides a framework for research translation and supports the transition of early-stage technology solutions into commercial products through tailored support, innovation, and investment workouts. It's particularly designed to enable spin-outs, start-ups, and scale-ups to accelerate their growth, helping the UK to develop a more competitive and dynamic market.
Our Supplier Specialist Guidance Service comprises national and international specialist advisers who have deep expertise in the telecoms sector and can provide tailored guidance and support to national and international organizations. We help organizations identify possible funding routes, benefit from new partners and innovative opportunities, and build necessary skills and capabilities.
Expert Working Groups that represent all aspects of the UK's rich and diverse R&D&I ecosystem to help forge connections across the sector. Most significantly, they are busy exploring opportunities, gaps, and challenges facing the UK in areas from wireless networking technologies to AI, network management, and optical communications. The outputs from these groups help to inform government policy and interventions.
Talent and Clusters programs that are shining a light on the capabilities that exist across our regions and nations, as well as actively tackling industry skills gaps.
A Standards Working Group is currently being established to support SMEs – a recognized engine for growth – looking to innovate within the supply chain and help crystallize the economic value of that innovation in intellectual property related to telecoms standards.
Adoption Working Groups, working with the private and public sector to promote the deployment of advanced telecoms solutions in key industry verticals.
An R&D Capability Discovery Service in development that will help players join the dots across the fragmented sector.
By consulting widely across the ecosystem, we strive to understand the needs of all parties, enabling us to provide a coherent and informed voice into government – helping support the development of a UK telecoms R&D policy and shaping a regulatory and political environment conducive to a thriving and resilient telecoms industry.
Ultimately, UKTIN is creating a strong identity for the UK telecoms ecosystem, positioning us as a hub for innovation that attracts international attention and inward investment to help the UK thrive."