Folding and flexible screens at a realistic price will be this Chinese manufacturer's selling proposition
TCL has been in business nearly 40 years. The Huizhou-based manufacturer has spent the last 10 years producing Alcatel and BlackBerry hardware under licence. Now it is ready to carve out its own mobile space.
TCL Corporation (originally an abbreviation for Telephone Communication Limited) is a partially state-owned Chinese multinational electronics company based in Huizhou, Guangdong Province.
It designs, develops, manufactures and sells products including television sets, mobile phones, air conditioners, washing machines, refrigerators and small electrical appliances.
The company was founded in 1981 as a cassette tape manufacturer under the brand TDK. In 1985, it changed is name after being sued by another cassette manufacturer TDK and changed its brand name to TCL by taking the initials from Telephone Communication Limited.
TV Titan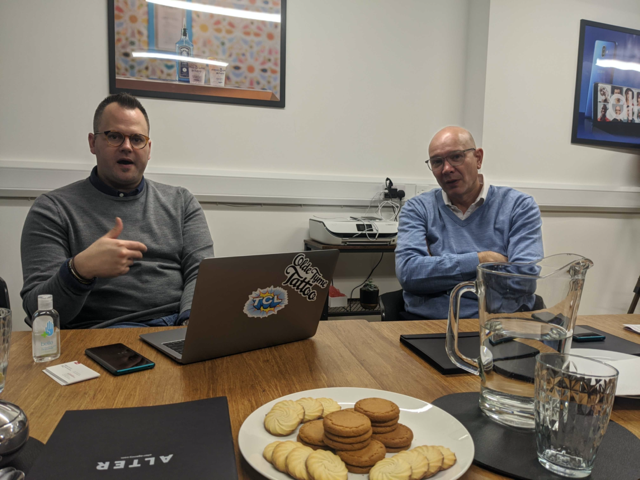 TCL began manufacturing consumer electronics for the Chinese market during the 1980's and began to export 20 years ago.
Ten years ago it was rated the world's 25th-largest consumer electronics producer. Since 2015, it has been the third-largest TV manufacturer by market share.
The mobile channel will be familiar with TCL as the manufacturer of Alcatel and BlackBerry phones under licence. it became a licensee of the BlackBerry brand in 2016 under the name of BlackBerry Mobile.
Global head of marketing Stefan Streit and global head of communications Jason Gerdon say TCL has enjoyed a lot of growth in the last 10 years. Not many people know it is now the second-largest TV manufacturer.
"Mobile was always the last piece of the puzzle for us," says Gerdon. While it's not currently the best time to be bringing out a new smartphone, there are reasons to do it and the current climate hasn't stopped Samsung, Huawei, Realme, HMD Global and Xiaomi from launching new devices.
A downturn in sales shipments is expected this year. Global cessation of business indicates many consumers will not upgrade until next year. The market is primed to bounce back, and new entrants could grab market share.
TCL announced its first device at IFA last year – the Plex smartphone launched with select operators across Europe, but not in the UK). At the January Consumer Electronics show it showed its mid-range'10' range which included a 5G device utilising its NXTVision screen technology.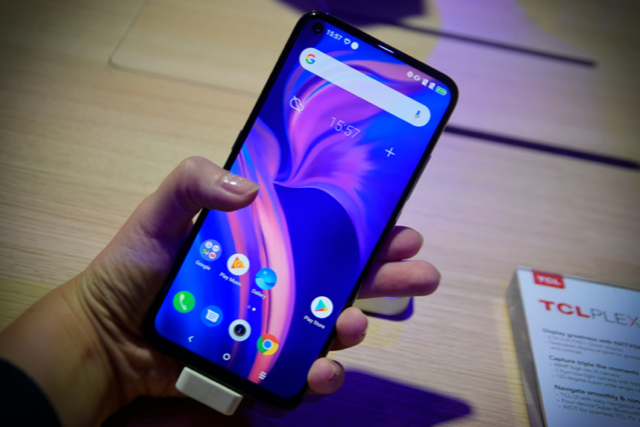 TCL is wary about undercutting its Alcatel sales. "Alcatel remains very important to us, so TCL phones will live above Alcatel in terms of price segment," says Streit.
Streit says there are three reasons why now is the right time for it to launch its own device range. Two reasons relate to TCL's pre-existing smart products and television display technology.
"5G will be an entertainment proposition with streaming, gaming, media consumption. Everything related to screen watching becomes faster.
"IoT is growing and TCL has a strategy called AI x IoT to build intelligence and smartness into our products.
"Then there is the flexible and foldable screen technology which is becoming more available. TCL is the second-largest TV manufacturer worldwide, and we are bringing our display expertise into mobile products. For example, all Alcatel products already have a TCL display."
Folding form factor
Yet the folding form factor hasn't exactly lit up the sales charts. There have been launch delays and pricing obstacles .
Streit sees flexible screens as having a big potential.
"This is a great opportunity for us to bring new product innovations and form factors. But it is a long-term play. We're not rushing into anything. Others have tried to put out some products and they have priced them so highly, they're discouraging sales. This is not TCL's style – we want to make foldable screens affordable."
TCL has around 36 folding-screen concepts in development. One of them is a tri-folding device. It resembles Samsung's Galaxy Fold but has an extra flap. A second concept is a 'rollable' screen. This unrolls a screen outward like a scroll, expanding its horizontal screen space and maintaining uniform thickness whether or not it is fully extended.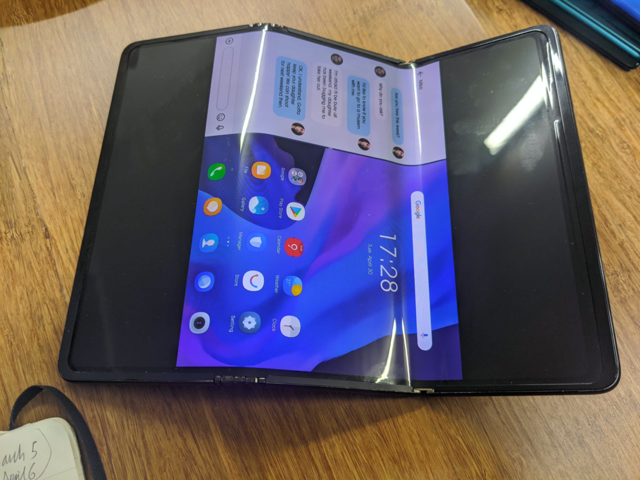 "TCL's experience in the wider consumer electronics space means it is able to
realise these products. Many smartphone manufacturers don't have this expertise. At TCL has the technical engineering know- how because of our product ecosystem. We can use this expertise and bring it into the smartphone business.
"We're not trying to be ultra-premium," says Streit. There are plenty of those devices. We see an opportunity to focus on premium mid-tier and make the technology accessible to all consumers.
"You won't see a flexible device from TCL costing $2,000. It may be more expensive than the 10 series, but will still be priced realistically".
Streit says smartphone design has become stale. He says foldable screen designs are the way to tempt users to change their devices.
"It has been difficult to do real product innovation over the last eight years or so apart from improving cameras and adding megapixels. It's important to use flexible screen technology gap because it stimulates the market. Currently people hold onto their phones because they don't see a reason to change."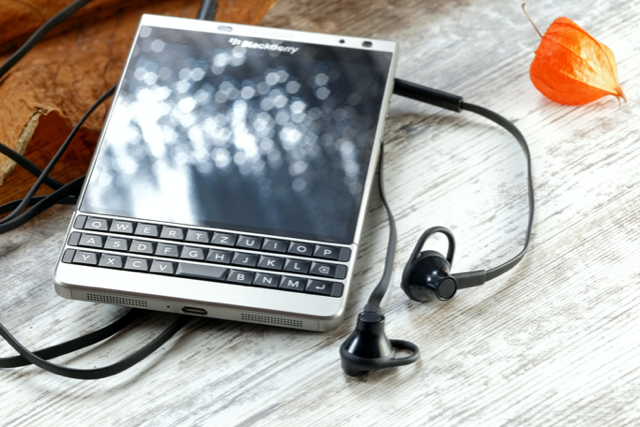 In February TCL announced that it would halt production of BlackBerry phones by August. BlackBerry had failed to halt the sales slide and not released a new device since 2018.
Streit hints TCL was hamstrung by rigid design demands placed on it by the BlackBerry licence and its shrinking customer base.
"It's sad. But you need to look at the big picture and physical keyboards are less essential."
While its Alcatel licensing agreement, gives TCL design control, the BlackBerry production line was constrained by the need to stick with keyboards.
Relationships
Streit says TCL is in a strong position to enter the UK marketplace saying the company has strong relationships with retailers and multinational operators across Europe through its wider electronics portfolio and its involvement with Alcatel devices. It already makes Vodafone's own-brand Smart smartphones.
"We have trusted relationships with the carriers. They know our processes. Everything is already in place. We are not a newcomer. We have relationships and existing supply chains. We do not need to take a super-aggressive strategy and we have offices in the UK, Italy, Spain, Portugal and Germany".
Gerdon adds: "TCL may be an unknown mobile brand, to the consumer but it is not unknown to operators and retailers. We've worked with them for many years. We know the complexities of the market depending on the retailer and operator. We know how to work with their processes, so that initial step is already done."
They reckon the rise of bundled mobile deals also works in TCL's favour, Operators are bundling streaming services and (in the case of Sony devices), gaming consoles.
"As a consumer electronics giant TCL can also do this. It could offer a phone, a tablet and a TV as part of a two-year subscription. This is where we're different. We can bring TVs, home appliances and IoT systems to the market."
The company says it is in no rush to achieve its aims.
"TCL doesn't want to hurry things along for the sake of it. It's not as if we'll abandon the market if we're not number two or three overnight", says Gerdon. "This is a much more intentional evolution that has been taking place for many years. We're going
to be patient and take our time to build naturally."