Huawei is making hardware but sales will be shackled by the lack of Google apps say analysts
Huawei's chairman Eric Xu cast a downbeat figure at the virtual press conference to announce Huawei's 2019 figures.
After experiencing arguably the worst year in its history, he also warned of a difficult year ahead adding the coronavirus outbreak to its trade and security wars with the USA.
"The external environment will only get more complicated going forward. We need to keep enhancing the competitiveness of our products and services, promoting open innovation, and creating greater value for our customers and society at large," said Xu.
But despite the turbulent year which saw Huawei make daily world shock- horror headlines thanks to Donald Trump, Huawei still managed to grow revenue by 19.1 per cent last year to a jaw-dropping £97.87 billion and shipped 240 million smartphones, second only to Samsung.
Banned
One can only imagine what might have been had Huawei not been being placed on the US Entity List, by the Trump Administration which banned US companies from working with Huawei and saw the vendor lose access to Google and Facebook apps and services.
It was a huge blow to a manufacturer on course to be the number one smartphone brand.
Euro-wide lockdowns meant Huawei had to launch its latest P40 series to an online audience of media and analysts.
The three new smartphones were the 5G-ready P40, P40 Pro and for the first time in the series, P40 Pro+ with a price range from £699 to over £1,200.
Analysts were impressed by the hardware specs, but hinted that their sales potential could be disastrously hobbled by the lack of Google Mobile Services.
All agree that a lack of Google services could make the P40 series a hard product to sell in meaningful quantities, although Huawei is pumping a $1 billion dollars into its own AppGallery app store ecosystem.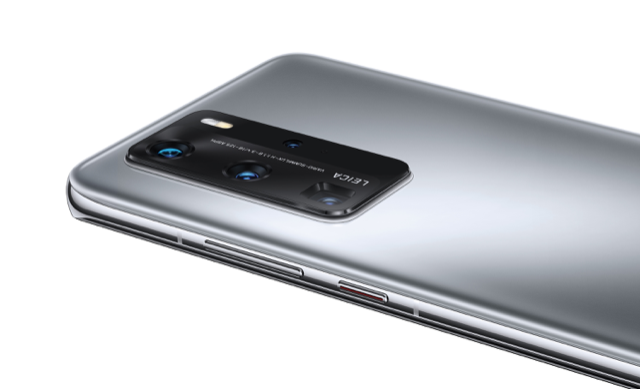 Headwinds
CCS Insight chief of research Ben Wood commented: "There could not be a worse time to launch a set of premium smartphones given the current global headwinds. But Huawei may be in a better position than some rivals. It had already prepared for a steep decline in sales outside of China, something its rivals are now grappling with.
"Its home Chinese market is starting to recover from the impact of the coronavirus. Huawei has recently been shipping over 40 million units a quarter in China which provides a strong foundation for the business. The P40 Series smartphones tick all the boxes on specs and features.
"Certainly Huawei has raised the bar again with its camera technology. But lack of Google services is an issue that can't be ignored. The inability to support Google's applications and services as a result of being on the US Entity List will unquestionably limit Huawei's ambitions with these new products. Huawei has committed a billion dollars to Huawei AppGallery as part of its "Shining-Star Program" to support and incentivise app developers. These initiatives won't change its fortunes overnight. But they are important building blocks to help its recovery."
Showcase
IDC research manager Marta Pinto reckoned: "The devices continue to showcase the strengths of Huawei in terms of specs improvement. The camera improvements are impressive and have all the benefits of a high-end camera experience. Design wise, the device looks very sleek and has premium finishes.
"The absence of Android is of course the headline topic. But the Huawei domestic market is China and there is already a solution for those consumers.
"There are incentives for developers to code for the new App Gallery but Huawei will need to educate western consumers. And this is not going to be an easy task after the less flattering publicity from last year's ban.
"Huawei has a wider control of components and its own chipset and does not have to fight for priority in component sourcing or assembly when factories come back to full capacity".
Uswitch mobiles expert Ru Bhikha also lauded the camera specs.
"With the P40 range, Huawei is making a strong argument for their snapper. But a flagship phone without access to Google's core services puts the P40 range at quite a disadvantage.
"No matter how good the picture you take, you won't be able to share it on Instagram and Facebook .
"The Huawei P40 boasts phenomenal hardware. We hope it won't be hamstrung by wider political arguments."
Competitors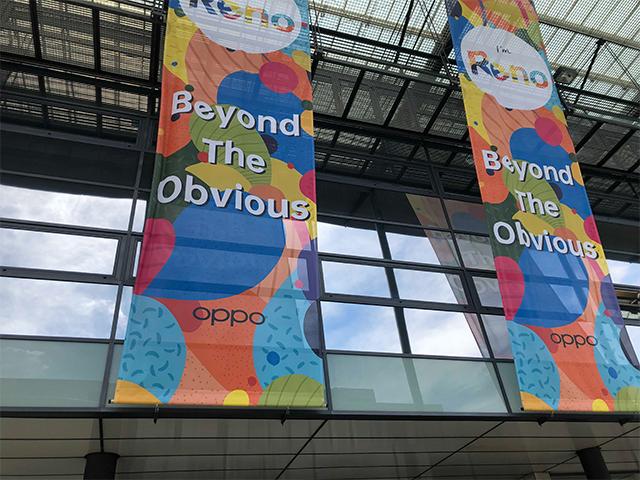 Counterpoint Research research director Peter Richardson says the P40 will be difficult to sell in the European environment.
"Huawei has done a lot of work with its own Huawei Mobile Services. But to try and rapidly replicate what people are used to through Google, is an almost impossible task.
"Sadly these P40 products are probably not going to make the impact that they otherwise would have done.
"I also expect competition to heat up. We might see the likes of Oppo attack
some market share. There are some good competitors out there. Oppo may be couple of years behind Huawei's market development. But now have an opportunity to capture some market share".
CCS Insight's Ben Wood expects Huawei's diverse range will take up the slack even if smartphone sales don't maintain the same high numbers in European markets.
"Huawei can fund its business for years with a combination of home market sales, profits from its infrastructure business and support from the government. It's also not a publicly- listed company so is under less scrutiny than rivals."
Richardson expects Huawei to still have a key role to play as 5G continues to spread out across various markets and locations.
"What Huawei did towards the end of last year was begin to throw a lot of weight behind their Chinese business, which was impacted because of the US trade. Huawei massively grew its market share in China. That's a big reason it was able to continue building volume despite everything else taking place."