It's the biggest business crisis of the last 100 years. So how is the industry reacting to the disaster?
Since the mobile telecoms industry was born in 1985 it has dealt with many ups and downs and had good years and bad. Yet there has never been anything like the complete and total overnight collapse of an entire economy.
So how is the mobile channel dealing with this trauma? Encouragingly we found a can- do attitude of 'what doesn't kill you makes you stronger' with companies regarding the coronavirus crisis as a challenge, but not one that could not be surmounted with some initiative and lateral thinking.
Many point to the positive aspects of how mobile connectivity and data have changed the working landscape forever and that a new age of connected and mobile services could be the result of the unprecedented lockdown.
Reaction
WeFix CEO Aaron Brown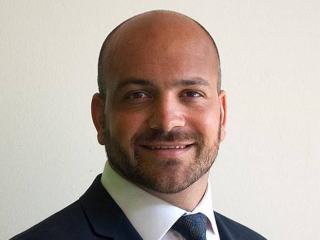 "Challenges have been few. We increased stock levels pre- lockdown, and Samsung has maintained its customarily robust supply chain. WeFix customer service moved to home-working immediately the problem arose. Our Dev team has devised an upgrade to the WeFix platform, whereby WeFix now offers online Samsung in-warranty repairs, including the ability to self-diagnose and make a 'we come to you' booking. It's a first for the industry and Samsung. WeFix service is configured to be minimum-touch with
an emphasis on cleanliness, consequently it was fairly easy to implement additional safety measures to protect customers and staff."
Ingram Micro senior commercial director Michael Farrah
"We have increased safety and social distancing measures within our operations and logistics centre, but we remain fully operational. We are continuing to deliver on our customers requirements, with daily updates. We are ensuring key workers including the NHS are receiving vital technology products as well as the ongoing provision
of services and products to our partners to enable businesses to continue in a work from home environment."
Compare and Recycle managing director Matthew Moreton
"We're continuing to operate as a comparison platform; however some merchants have unfortunately suspended their recycling and refurb operations. There has also been a lower number of trade-ins as you might expect given the circumstances. Having said this, we have also received an influx of enquiries from businesses that are operational and seeking to diversify the channels in which they operate. In response to this, we are speeding up the onboarding process so that these businesses can adapt. We are continuing to find solutions for our merchants, and we are proud to be working alongside them during this trying period."
TMT First founder Adam Whitehouse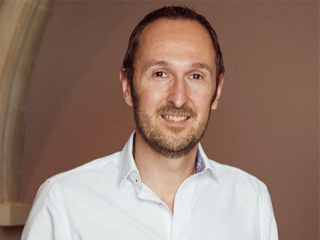 "Business is running as well as can be expected. Thankfully the couriers are still running, Samsung are getting parts to us and our staff are real troopers- always pulling together to help one another and our valued customers in the most innovative ways – whilst doing what we can to support our local and wider NHS Trusts wherever we can. We are focusing some of our efforts on how we can use our industry experience and technical skills to help those in more need than us. Lifelines4LovedOnes.co.uk is an example of one of our initiatives we have rolled out in the past few days, to help keep precious lines of communication open for those patients that are in NHS hospitals, feeling isolated and most vulnerable. I hope others are doing what they can, but I also understand that there are businesses out there fighting for their companies to stay alive too. I wish them the best during these awful times."
AO Mobile retail managing director David Lawson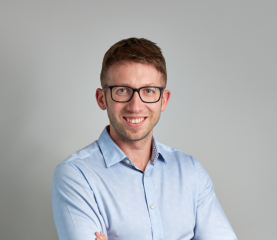 "Customers are rapidly moving online as are stores closed and they are at home away from their friends and family. Isolation has reinforced the importance of connectivity, whether that's home working, keeping in touch or entertaining the kids. In the first week of lockdown, we a 105 per cent increase in over 65's buying mobile online for the first time. Doro phones sales were up 260 per cent. To continue providing this essential service for we moved our contact centre to home working over five days and introduced new measures so that we could deliver promptly, safely and securely."
I Need A Mobile managing director Kasim Javed
"Our European clients, who represent 80 per cent of our revenue, immediately stopped buying as their shops were closed due to lockdown. Luckily our strong retail channels online had the opposite effect. Our website sales significantly increased helping to temper the loss of the wholesale business. The success of our online presence has led us to restructure our workflow to process a greater number of retail orders. The lesson we can share is to never rely on one sales avenue, but rather adopt omni- channel sale and marketing techniques to continue selling in turbulent times. We learned this lesson during Brexit which resulted in a decline of our wholesale revenue. Since then we have focused
on building a powerful online brand for refurbished smartphones. This has allowed us to smoothly navigate, so far, during Covid-19."
Uplands Mobile managing director Paul Hooper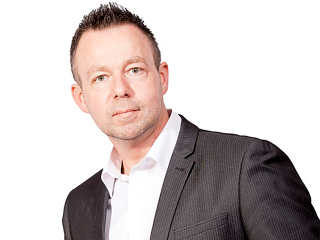 "We've seen a lot in the last 40 years, but nothing like this. More than ever we need to adapt and to evolve. This evolution faces supply chain challenges, in terms of sourcing stock and ensuring deliveries. Our teams are resourceful and determined. Ensuring the objective is achieved, whilst ensuring safety to all parties. As the impact of this unfolds, the business winners will be those that adopt the right mindset, and have the intuition and agility to act now. We need to look at every bit of business we could or should be writing and address it now, simply postponing is not good enough. Our mindset is to look after and support our valued business customers and still hunt for opportunities. In these worrying times, sometimes those opportunities are difficult to see, but they are there."
Daisy Group SMB marketing director Julien Parven
"Our main aim is to ensure continuation of service. We can't predict stock constraint issues but haven't been too affected so far, and we continue to fully serve our partners. Our primary focus is providing remote working solutions and delivering excellent customer care to enable our partners and their customers to continue to operate. We're working to mobilise workforces with MiFi products and offering 30 day rolling contracts to help minimise the financial exposure for our partners.So that we can protect both ours and our partners businesses, we're applying caution and being vigilant about the orders and requests we are receiving to give us a solid platform to move forward post COVID-19."
Nice Network head of sales Geoff Burns
"As many of our clients adjust to remote working the requirement for providers like ourselves has increased. We have been able to quickly make adjustments to our own set-up to provide continuity of service to customers. That has been essential to meet growing demand for remote comms, ensuring we can support customers to our usual high standard. During challenging times, relationships are crucial. We have seen some of the relationships we shared with suppliers compromised by profiteering. Others have been strengthened by incredible examples of them going above and beyond to support us effectively. We will emerge from this having established better, stronger partnerships with our partners and customers."
Exertis sales director for mobile Mark Weston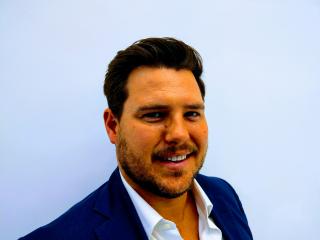 "In these challenging times, it is crucial that we adjust and adapt to the "NEW Normal". Exertis plays a key part in the supply chain, providing resellers with I.T and communications devices to support not only the NHS and other key workers but also the vast mobilisation of office-based workers to home working across the country. I'm immensely proud of our warehouse teams working non-stop to ensure products are received from our vendors and then shipped to our resellers and even direct to end user sites in some cases. Exertis is taking every conceivable precaution to protect both our partners and our own employees in order to keep vital supply lines open and the economy moving. We are offering our resellers financing and leasing options to ease cash flow, our DaaS (Device as a Service) offering is now more compelling than ever and we are constantly working with our vendors to minimise impact on product supply, and with our customers to maintain service levels."
Plan.com co founder Keith Curran
"Three weeks into national lockdown and we're beginning to adjust to circumstances that were unthinkable only a month ago. There's no doubt this is a difficult time for everyone. At plan.com our people are our first priority. Thanks to them and our focus on technology, we were up and running with a fully remote workforce within 24 hours, and we've maintained 100 per cent uptime throughout. For our Partners, our online portal has enabled us to continue working closely with them, while they use it to win new customers and support their existing base. It gives them an online solution to help manage their pipeline, team, business and customers through these challenging times. The situation is evolving quickly and it's too early to tell what will happen next. What is clear is that the next normal will look unlike any in the years preceding coronavirus, but the need and reliance on technology and telecoms has never been greater."