Unified comms provider Gamma recently took over the IMAX in London for a day of presentations to resellers and laid out its revitalised plans for its Gamma Mobile risk-reducing Tariff Optimiser bolt-on
Unified comms giant Gamma is offering its voice and data comms resellers a flexible tariff called Tariff Optimiser on its Gamma Mobile offering.
This continually tweaks a client's tariff so they are always on the best rate for their usage.
Gamma Mobile runs on Three UK's network, with the company saying it can offer all the benefits of the operator's spectrum to its customers.
Gamma's head of new business, Mark Lomas, explained how it is able to integrate the spectrum.
"We've speeded up how the handsets talk to the network and performance is far better," he said.
"The real game changer for us has been voice-over-LTE. We've got access to that Three spectrum, which helps with indoor coverage and expansive outdoor coverage, especially in rural areas. We have access to voice and SMS over WiFi, and we have access to 5G at zero premium.
"Three UK upgraded its sites in 2020. We are changing all of the 3G to 4G, which will be the backstop for Gamma Mobile. There are 12.8 million B2B connections.
"The IoT and M2M markets will explode and there will be millions of SIMs wanted and needed. Around 97 per cent of all adults of working age own a smartphone."
Three has been investing £2 billion in upgrading much of its 4G network to 4G+, which more than doubles speeds on compatible devices.
Theoretically, the technology can produce speeds of up to 450Mbps, although the average download speed is around 123Mbps. It works by combining several bands to receive data on the device, which can increase speed and help give a more stable mobile data connection.
Risky business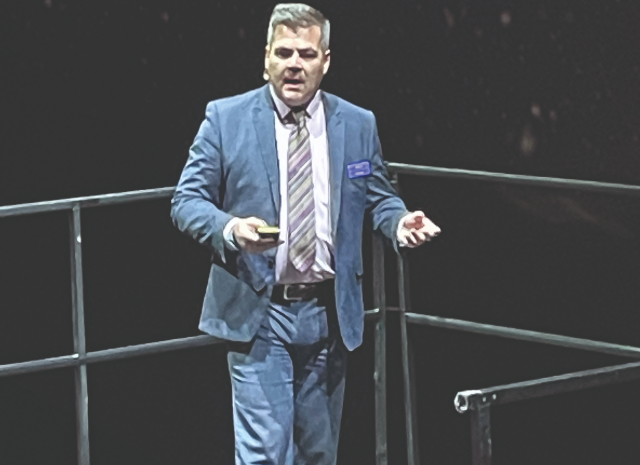 The company has found that many of its resellers shied away from offering mobile comms because they perceived mobile as too risky.
"We asked why they don't offer mobile," said Gamma's head of the connectivity practice Rob Kittler. "One of the reasons is the perception of risk. Out of any UC product we deliver, there was more perception of risk of delivering mobile.
"It could be for any number of reasons There are multiple networks and multiple tariffs; the high street is selling mobile. So it's very competitive. Mobile can be scary if you have never sold it before.
Kittler said unlimited data tariffs remove some of the risks, but they have also removed some of the margins.
"Around 71 per cent of customers on a SIM-only plan are overpaying for data they don't use. We found 55 per cent of our users were not on the optimal tariffs," he said.
"If I'm on unlimited but only using 1GB, then the seller is not matching my demand. So the seller has not maximised their margin; all they have done is sold an unlimited tariff."
Kittler said the problem with balancing a tariff with use is that a customer's data use always fluctuates.
"When we sell a data tariff, we don't know what is going to happen with usage month in and month out," he said. "There tend to be peaks and troughs, but we tend to play safe.
"We'll deploy an unlimited tariff because there may be months when the customer might use 10GB. But the average use is 6GB, so would it be better to deploy a 6GB tariff and hope in a couple of months there isn't a bill shock? Or do we find a solution that is going to set our resellers apart from the competition? Because if we are all selling unlimited data plans it very much becomes a price point.
"Here lies the opportunity. Imagine you can sit in front of any of your customers and tell them with complete confidence that they are always on the best tariff. That is a unique selling proposition that none of our competitors can offer and it removes all the risk.
"Tariff Optimiser removes any barriers to entry to sell mobile because the customer will always be on the best tariff."
The Tariff Optimiser is a bolt-on that automatically calculates the best tariff based on actual use and credits back unused parts of the plan.
"You select the tariff. We'll calculate it and retrospectively pay you back the difference should the tariff move," said Kittler.
Reducing churn
Kittler added: "The average use of data in the business world is only 2GB to 3GB a month. And these people are all on unlimited tariffs. If the customer is always on the best tariff, why would they ever leave? You've got to do something really bad if your customer wants to leave and you are providing the best tariff."
Kittler said no customers signing up to Gamma's mobile proposition will pay any EU roaming charges next year (even though Three will introduce roaming charges from next May, when customers who have taken out a new contract or upgraded with Three from October will pay £2 a day within the EU).