Mobio Distribution is trying to keep it simple for repair firms by bridging the gap to parts through strong relationships with suppliers. We travelled to their home in Banbury to get the inside track on their story
In recent months, Mobile News has covered the refurbished and repair industry fairly extensively – be that through features on the importance of the market, ongoing chipset shortages and the need for an industry standard for grading refurbished handsets.
With the sector quickly growing in prominence, this time we decided to zoom in on one company that specialises in this sector of the mobile industry, Banbury-based Mobio Distribution.
The company was founded by Josh Harrison, who started the business in April 2019 with his own personal funds, along with the help of some private investors and assistance from friends with getting off the ground in the early months.
In December of that year, he was joined by his former boss at iPhone Surgery, Chris Zammett.
Despite the company starting just two- and-a-half years ago, it has already achieved a seven-figure turnover – though they didn't specify the exact value.
Mobile News ventured to Oxfordshire to chat with the pair and find out more about the company's journey.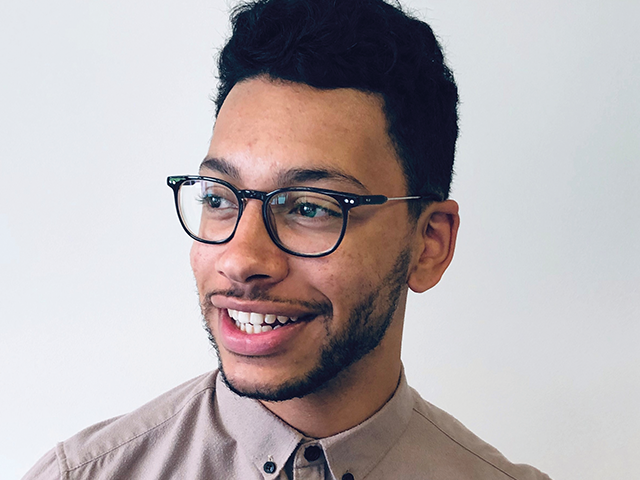 Buying parts
The business was set up by Harrison as a place for the smartphone repair industry to buy replacement parts, with Mobio Distribution stocking pretty much every part of a phone that can be fixed or replaced.
His journey into this segment of the market did not happen by fluke: prior to setting up Mobio, Harrison worked in local mobile repair shops including iPhone Surgery and then Tech 360.
In the earlier years, he was a mobile phone technician before becoming e-commerce manager at Tech 360, then moving to Proveer Technology as business development manager.
"I've always had an avid interest in tech, initially in computing," says Harrison. "It's almost the natural evolution to mobile, as this area has innovated and grown. I had a lot of fun in the earlier days of my career repairing people's phones."
Harrison's passion is matched by his fellow director, Zammett, whose initial career was in graphic design.
His journey into the repair industry came about as more of a hobby initially, after he managed to successfully fix his some hair straighteners.
"I enjoyed tinkering about repairing things on the side, and started off by repairing some hair straighteners because my partner broke hers and I didn't want to buy a new pair," laughs Zammett.
"These repairs then morphed into handsets and when one of my children was born, after maternity leave I went full time into repairing iPhones and ran a postal repair business. That's when Josh came on board."
Help from friends
Harrison explains that when he first started Mobio, he went it alone as the only employee, but did have some help from friends. "On day one it was just me and some people I knew doing the basics, such as getting the stock in and on the shelves, and putting the orders together," he says. "For the first few months it was small."
After Zammett joined the business, Mobio employed its first colleague to deal predominantly with sales. Harrison says they wanted someone with more expertise in that area to take the role, as his and Zammett's strengths lay elsewhere, such as in boardrooms and face-to-face meetings.
A big part of the first year for Mobio was spreading the word that the company existed, says Harrison.
"We spent about six months to a year telling all the companies in the UK that buy parts that we existed, and everyone that we knew personally." These businesses included refurbished handset distributors, insurers and high-street mobile repair shops, with the message spread through social media channels such as LinkedIn and Facebook, as well as in-person meetings.
Mobio's team has since grown to six full-time team members, with four based at the company's HQ in Banbury and two at the firm's salvaging unit in Norwich – used to process salvaged stock that comes through to the business.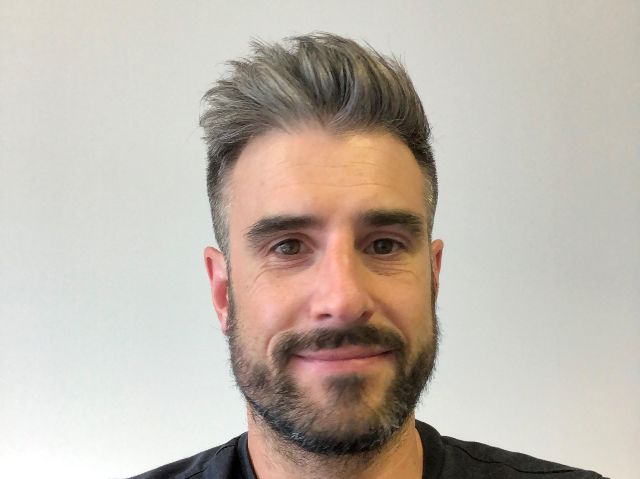 No more tinkering
Although both Harrison and Zammett enjoyed repairing phones and tinkering with tech, the pair knew this wasn't going to form the focus of Mobio – with both recalling that they reached their limit for these activities fairly quickly.
"I used to enjoy repairs, but I definitely burnt out in terms of doing them quite early on," says Zammett.
"Like Chris, I also burnt out too," Harrison concurs. "You find that every iPhone 7 is the same inside and once you've done it a thousand times, it's not quite as fun."
So rather than focusing on repairing smartphones and other tech devices such as tablets, the pair placed their attention on stocking parts for repair firms – with Zammett saying the pair could also have focused on handset distribution, but supply of parts for repair seemed to be where the gap in the market lay.
"We've been involved with various different sides of the mobile business, such as repairs, handsets and parts," he says. "When we looked at the competitor marketplace at the time, it felt like there was a gap for someone more professional and service-orientated to serve larger corporate repair companies."
But it wasn't just this noted opportunity that interested the duo, with both citing the environmental aspect as part of the motivation.
"It's really good to think we're supplying goods that are going into that cyclical nature of refurbishment and recycling, as opposed to brand new products that will go on and often be wasted," says Harrison.
Keeping it simple
When it comes to how Mobio operates, Harrison and Zammett are adamant that they want to keep things uncomplicated.
"We're quite a simple business. All we do is distribute parts and offer some services for buying back broken parts, such as salvaged parts," says Harrison.
For the pair, the role that Mobio plays in the parts segment is integral in the industry – helping via the strong relationships it has developed to bridge the gap between the UK and China for the firm's customers, which include refurbished handset distributors, mobile and gadget repairers, and insurers.
"It's fairly difficult to this day for a company that does repairs to go to China to get the level of service that they need," says Harrison.
"The products are all there, and all the products we source are manufactured in Asia, but there are hundreds and hundreds of wholesalers that are masquerading as factories. So we've spent a long time building up good sources that we can trust for stock and an element of legitimacy."
The parts that Mobio ships in comprise everything from batteries to screens, cameras, charging ports and more. In fact, the only thing that Mobio doesn't stock is the phone's circuit board.
Mobio stocks Apple, Samsung and Huawei phone parts extensively, with its inventory spanning several generations back. For instance, Mobio still stocks parts for the iPhone 5, which was first released back in 2012.
The firm stocks parts for the iPad and Apple Watch series too.
It's no real surprise that Apple parts play an integral part in the business, with Zammett estimating that these cover 95 per cent of the overall business.
Mobio is also keeping a keen eye on the emerging success of other Chinese smartphone brands such as Xiaomi in relation to the potential for further expanding its product list, depending on how well the competitors fare in the UK.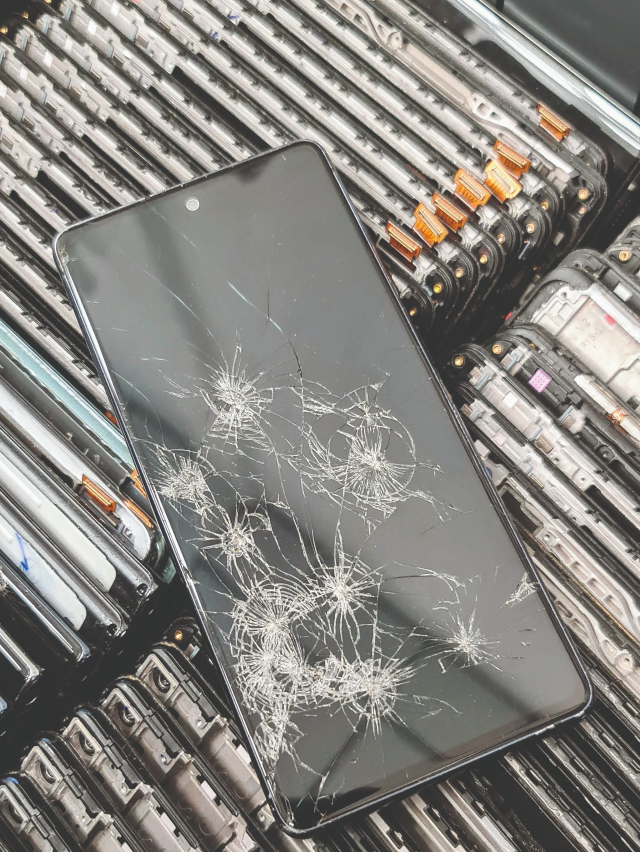 Overcoming hurdles
Despite being less than three years old, Mobio has had to deal with its fair share of challenges during that time: there's been the pandemic and resulting parts shortages, as well as the fallout from Brexit.
There was even a break-in when the company was in its earlier days. Although this is something that is clearly difficult to deal with for any firm, the particular time of year when it happened made it even less ideal, says Harrison.
"We got broken into a couple of years ago and, as you can imagine, that wasn't great," he says. "It's high-value stock and it was around Chinese New Year, when it's difficult to get these parts from China, so this was a challenging time."
Although Mobio didn't disclose the exact value of stock lost in the incident, which saw iPhone screens stolen, it was quoted by Zammett in February 2020 as being "into the tens of thousands".
"It was a kick in the teeth, but also made us realise the importance of having really solid security," says Harrison.
With the company thinking about potentially relocating some time in the next few years, he adds: "Certainly when we get to our next warehouse location, it's going to be armed to the teeth."
As for the impact of the pandemic, Harrison says business was only affected for a short time and boomed after the first month of the initial lockdown. "We secured a lot of stock before the lockdown, so it meant companies that needed stock they would usually buy direct from China had to look at the UK and were able to buy parts from us," he says. "B2B didn't really slow down, and COVID hasn't really been a negative for us."
However, the same can't be said for Brexit, with Mobio losing business as a direct consequence.
"We had some European customers, but this has been killed off by Brexit. It has been a frustrating scenario," sighs Harrison.
The situation led to shipping issues, which forced businesses in mainland Europe to look elsewhere for cheaper options.
"Our customers that were buying products before were all under the same EU VAT rules, meaning it was very simple and there was no additional cost for shipping," says Harrison.
"But now we're finding that if we want to ship products say to Germany, for example, these companies would have to pay additional fees because it was going across the border."
Harrison and Zammett are hopeful that the UK is able to negotiate better trade deals outside Europe that can benefit the mobile industry.
Right to repair
Discussing another key talking point in the refurbished and repair market, the pair are hopeful around the growing right-to-repair movement – which seeks to get smartphone vendors such as Apple to make it easier to access parts and repairs. This follows the US ramping up efforts in recent months against manufacturers restricting availability of parts.
The move was hailed as positive by some of the UK's repair companies, which hope to see the legislation carried over to these shores.
Harrison was among those to welcome the ruling (Mobile News, issue 708).
"The ruling means that companies such as ourselves don't get pushed out of the market, as we've been worried about the Apple overlords having more and more ability to shut down our market over the last few years," said Harrison. "It's definitely a step in the right direction."
And Zammett is positive the situation around right to repair won't reverse.
"I don't think this situation is going to get any worse than it is now," he says. "I don't think Apple is going to impose any more restrictions on handsets because of the mounting pressure from the movement."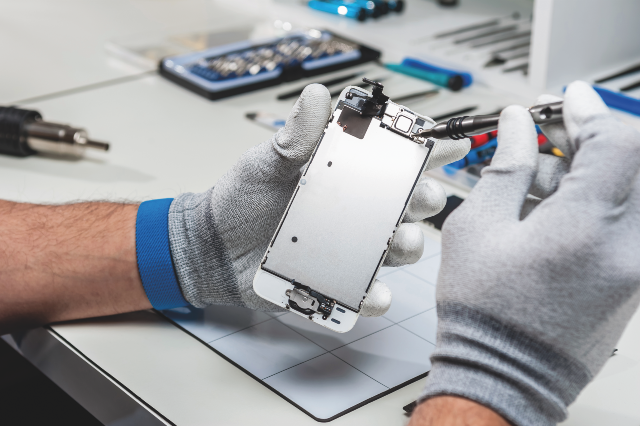 Outlook
Meanwhile, Zammett is positive about Mobio's prospects in the market as things stand. "There's still a good chunk of market share to go for and that's our aim," he says. "There are some big customers that we're yet to secure that we're trying to get on board.
"The last year has been incredible for us – so much so that we've had to shelve some of our initial plans. I don't see this industry slowing down." Zammett adds: "People are aware of waste and recycling products, and are seeing the value in keeping hold of their phones and repairing them as phones become more expensive – in some cases beyond £1,000."
Though Mobio's focus has so far been predominantly on smartphone parts, plus iPads and Apple Watches, the company is looking to expand to other realms of consumer electronics in future.
"There are areas that we don't cover too well right now – such as parts for gaming consoles – that we'd be interested to get into, because ultimately we want to become a one-stop-shop that does it all," says Harrison.
"Anything that a repair shop might typically need, we want to have. We're also going to refine our marketing to show we want to be the best."