Uninterrupted mobile coverage isn't just a nice to have for hotel guests, it's the underpinning enabler to the smooth running of digitised hotel services says Colin Abrey of Nextivity
Digital transformation is impacting all verticals, none more so than hotels and hospitality. Whilst the pandemic provided the kick start needed for hotels to leverage digital technologies to drive down costs and augment product and service quality, people have always expected customer-centric experiences.  Long before Covid-19 became a household name, business and leisure travellers sought accommodation with decent mobile coverage and high-speed internet access throughout the facility.
Multiple lockdowns and international travel restrictions, however, have only heightened our addiction to technology and our dependency on video conferencing platforms, on demand TV and other streaming services remains firmly in place. Moreover, the sheer number of wireless enabled gadgets the average guest travels with has increased phenomenally and being able to connect said devices seamlessly and securely to a fast and reliable network is a key part of the overall hotel experience. If proprietors do not have the underlying comms networks needed that enable these digital lifestyles, then their guests will seek out facilities that do.
Modern hoteliers are embracing all things smart
It's not just guest expectations that have changed. Forward thinking hoteliers are looking to embrace the smart phenomena, not only to enhance customer experiences through contactless technologies, but for sustainability and efficiency gains. However, as the drive for contactless services gains momentum so too does the need for heightened security measures to be implemented to safeguard consumers from fraud. Contactless check-ins, keyless room entry, In-App room service, wellness treatments etc are all mobile dependent and typically need a one-time passcode to be generated for authentication purposes.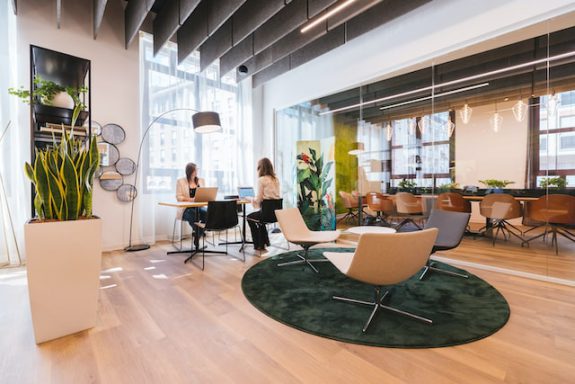 So, if these next generation technologies are to deliver positive guest experiences, reliable mobile phone coverage is needed throughout the facility because the delivery mechanism for these codes is cellular. The inability for hotel guests to settle their room service bills in their bedrooms, or their bar tabs in the bar due to poor mobile coverage will result in frustration and complaints, not to mention poor reviews on TripAdvisor.
Wi-Fi networks in isolation do not meet all connectivity requirements
You could be forgiven for thinking that the latest W-Fi systems would provide the connectivity channels required for these data driven services and Strong Customer Authentication (SCA), but regrettably this is not the case. The super-fast uplink and downlink speeds needed for bandwidth hungry video services are depicted by the location of a wireless-enabled device in relation to the Wi-Fi access points. And the further away they are, the less reliable they become, especially if there are corners and corridors to contend with.
Additionally, Wi-Fi only systems do not cover all bases when it comes to seamless connectivity because the trigger mechanism for many smart building technologies is cellular. In many hotels, however, assured cellular coverage takes second place to Wi-Fi.  So, if these luxury facilities want to deliver positive experiences and retain customer loyalty then mobile coverage must be factored into underlying comms networks.
The inbuilding mobile connectivity challenge
It's a well-known fact that taking the outside network indoors is no mean feat and this is particularly true of hotel buildings which vary hugely in terms of height and age aside from the construction materials used.
Indeed, it is not uncommon for one side of a hotel to have good coverage whilst the other is a mobile dead spot, or for rooms on higher floors to have zero mobile coverage or internet access compared to those at ground level.  Hoteliers also have the added challenge of needing to provide coverage for the different mobile network operators (MNO) because a hotel has no control over which operator their guests' use.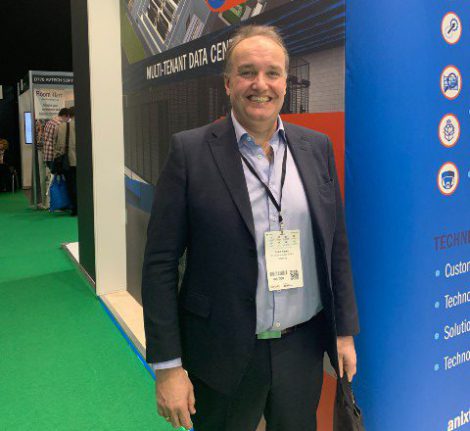 Overcoming these challenges to deliver the levels of coverage needed has historically been expensive and complex for hotel owners/managers because their choices would have been limited to distributed antenna systems (DAS) directly connected to the MNO base stations.  Whilst this type of solution is viable for the larger properties, smaller hotels face the same connectivity challenges, but the MNOs are not geared up to supporting these facilities. 
As such, the hotel managers themselves must overcome their coverage dilemmas in-house but in the field telecoms experience is seldom their forte. This is where the benefits of mobile repeaters and Hybrid DAS come into their own. Both are highly compelling compared to DAS. Price points are affordable, installs can be completed in just a few days and the outcome will be enhanced communication, faster data transfers, and easier interaction with digital tools.
Building hotels with connectivity in mind from day one
In an interconnected world, reliable mobile connectivity is the very essence to the successful running of any hotel building, considering that smartphones are the driving force behind many of the contactless services being introduced. Moreover, in a 5G era, hoteliers don't just need better connectivity, they need smarter connectivity, and this is only possible if Wi-Fi and mobile coverage systems networks are of equal standing.