With work forces moving to a more hybrid pattern,

Andrew Rowley, Partnerships Director

at

Radius

Connect

,

explains how E

nterprise Mobility Managemen

t

maintains

security

for business
Recent government figures show the proportion of businesses in the UK using or intending to include homeworking as a permanent business model increased slightly from 16% in autumn 2020 to 23% in early April 2022. In the information and communication industry specifically, more than half (54%) of businesses said they were using, or intended to use, increased homeworking as part of a permanent business model in early April 2022.
With permanent remote working on the increase, ensuring your systems are protected from cybercrime is more than important than ever – especially considering IBM's research demonstrating cybercrime is on the increase, with IBM finding a considerable proportion of security breaches coming from human error.
Utilising Enterprise Mobility Management (EMM), also known as mobile device management (MDM), is vital for business to get a much firmer grip on device management when employees need remote access, allowing a more straightforward and secure means of controlling devices connected to sensitive data.
But what are the top five advantages for adopting EMM as a business owner?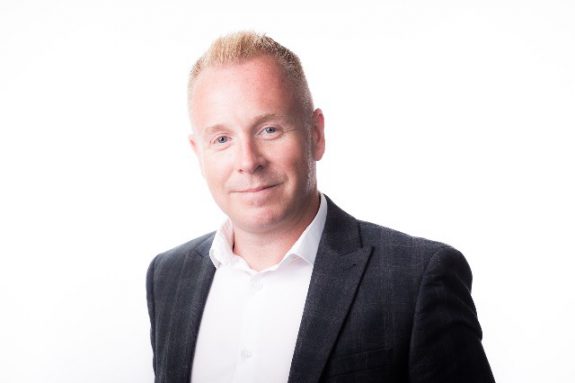 Keep

a mobile workforce

secure
Policing security issues is simpler when your employees connect to your data from your premises. As discussed, the reality is that post-pandemic, many businesses don't work solely from their offices. Offering your employees the flexibility to work from home comes with numerous benefits, but also increased risks.
EMM sidesteps those by giving you the same level of security control as if you were on-site. So, whether your workforce relies fully or partially on remote work or is constantly on the go, EMM enables your cyber security, to protect your systems from cybercrime.
Secure multiple devices easily
The modern way of working means we continually transfer between using desktops, laptops, tablets and mobile phones. These devices enable us to communicate and work from any location but with the provision of generating a security risk. Mobiles and tablets are particularly vulnerable to these risks due to the lack of pre-installed security software.
EMM enables businesses to keep the same level of control you'd have over office-based equipment for device security. You can easily lock, encrypt or wipe files from them, as well as deploy your own VPN.
Even secure employees

'

(or freelancer) equipment
Bring your own device (BYOD) is an increasingly popular policy within workforces, enabling staff to utilise their equipment to work. This is particularly useful when using long–term freelancers through the gig economy when supplying equipment isn't always an efficient choice.
With businesses having no control over the security measures utilised on these devices, EMM adds that extra layer of security. It allows your employees to use the tools they best understand through BYOD and does not require you to supply the equipment to ensure security.
Effective and easy to use
One of the core benefits of EMM is its simplicity. You only need to utilise a single console to control every device, while you can incorporate automation to streamline the effort required to manage your devices.
One handy way it does this is the pre-installation of all the software needed. This is really efficient when providing employees with new equipment, as now they can turn on their device with all the security account processes are set up beforehand, saving them time.
Keeping up with the latest compliance regulations
A lot of the critical data you'll need to protect as a business will not just be your own but also that of your customers. Because of this, there are numerous regulations and compliance standards you'll need to meet, depending on your industry. EMM allows you to meet many rules businesses need to adhere to and deliver on the advisory requests.
At Radius Connect, we understand that remote or hybrid working for small businesses is a major advantage, but its important businesses are safeguarded in the remote working era, too. Radius Connect and Radius' other solutions including Radius Vehicle Solutions and business comparison site iCompario, can help your business harness its potential.