Bullitt has been working on this new service for two years and plans to use this satellite technology to eliminate global 'black spots' where people lose coverage and connectivity
Bullitt has been a manufacturer of mobile phones and other consumer electronics since 2009, and has since built up an impressive portfolio of products.
It prides itself on bringing a "tough tech" experience and is mainly known for the production of rugged phones, and has manufactured and designed rugged phones for the brands Cat and Motorola.
Now, the company is expanding even further and delving into the world of satellite technology- and is set to become the first brand to launch the world's first smartphone capable of two-way satellite messaging.
Major brands Apple and Elon Musk's SpaceX have both previously announced that their companies want to introduce satellite technology, but it is Reading based Bullitt that has got there first.
Speaking to Mobile News, co-founder of Bullitt Group, Richard Wharton, explained that two-way satellite messaging has been in the pipeline for around two years and he discussed the process behind this new and exciting technology.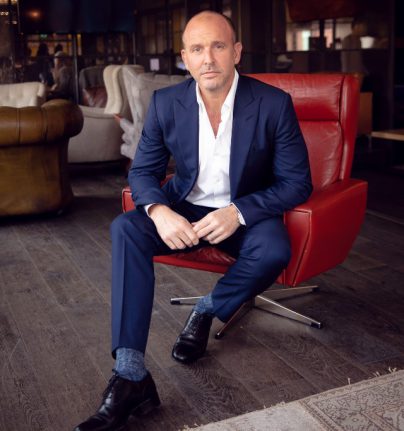 How it works
"We've had a long history of developing hardware- but we realised that it's not hardware letting people down, it's connectivity," Wharton says.
"Because of this, we've always known that to provide the most reliable mobile phone in the world, we also need a reliable communication system."
Satellite technology has been spoken about for a while, but it was previously not ready to be integrated into smartphones.
Wharton says that this has now changed, and Bullitt has been working exclusively with a chipset manufacturer who has created a narrow band satellite chipset, although this particular manufacturer cannot be disclosed yet.
"We want to offer the most reliable solution rather than just the most reliable rugged device. And now we've got a very deep understanding of the markets and end users that require this type of service." 
The satellite messaging service will intelligently switch to satellite service when no WI-Fi or cellular connection is available, and it needs a customised chipset, Bullitt's proprietary OTT application and an advanced core network that needs infrastructure to be installed across global satellite ground stations.
Bullitt will operate the OTT satellite messaging service which will be available to customers using a new Bullitt smartphone.
Users will be able to send and receive text messages only, and an app can be downloaded for customers to send a message.
Recipients can receive the SMS but can only reply if they download the app. It is free to use, but the person who owns the Bullitt phone will have to pay a monthly fee for the service, although the price has not been released.
Staying ahead of SpaceX and Apple
"It's a standard Android based smartphone with 5G, but it has satellite communications built in as well," Wharton says.
"It's our best phone to date and it should have a very broad appeal not just to B2B and enterprise but across a broader spectrum of consumer users."
He explains that in the US, a wide range of people require satellite messaging.
"The amount of time Americans lose cellular coverage over a year is 22 and a half billion hours. And this isn't just people working in forestry, agriculture and fishing, these are people who are hiking in the mountains, skiing, climbing, and going on road trips.
"We live in a world that's very mobile, with a very mobile workforce, and mobile leisure, so it's natural that we're putting ourselves under situations where we are on the fringes of coverage. Satellite messaging has a really broad appeal."
It's not just Bullitt that is planning to launch this new technology. Apple and SpaceX are also in the running- but they are not as advanced as Bullitt. 
"You have the likes of T Mobile and SpaceX making a big grand announcement about satellites, but SpaceX wants to put new satellites in the sky," Wharton says.
"There are challenges to this because they haven't designed, built or launched any new satellites and they haven't yet got regulatory approval."
It's also been reported that phones currently using the SpaceX platform may have to wait up to 30 minutes to connect with a satellite, meanwhile Bullitt's network would connect in a few seconds.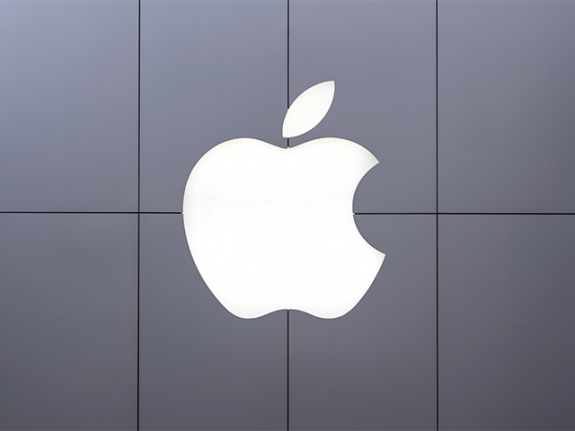 Wharton says that Bullitt and Apple have both decided to use an existing satellite and existing tech- but the two companies will be offering different services.
"Apple is behind us, and they offer a satellite SOS service in North America only. 
"Bullitt devices enabled by our solution would offer satellite SOS just like Apple can, but we're also capable of two-way text messaging via satellite, which Apple cannot do. 
"Our solution is also global and in terms of quality of service, Bullitt is better than Apple because we're using geostationary satellites and we're using more than one satellite constellation provider.
"All in all, we have a solution that is a good 12 months ahead of the market and we know this because there's only two chipset vendors operating in this space. We're using one of them and Apple is using the other one."
Demand for satellite technology
With the concept of satellite messaging somewhat alien to many consumers, Wharton believes that there is a clear need for it and that it will become more common in the next few years.
"With satellite messaging, there is a roadmap for beyond messaging, moving to more data services like 5G new radio. More bandwidth will be allowed via satellite network over the next few years. 
"You can't build your cell towers and it's impossible to get planning permission as people don't want them next to their houses and there are issues around building new construction for mobile network operators. 
"They've used the 4G infrastructure for 5G networks so they can't cover any more landmass and black spots will persist.
"In the UK, while we cover a high percentage of the population, we don't cover the same percentage of the landmass. It's a problem that's not going to go away.
"The network operators are looking at the satellite operators to help fill the gaps."
Wharton says his 12 month lead over everyone else means there is no competition and that it's a great time to launch this new service.
"There's a controlled plan and we'll be revealing more information as we get closer to the launch in February 2023."