The trends of 2022 are said to continue into the future- with the metaverse, standalone 5G and satellite connectivity to start becoming prominent in 2023
2022 has been a turbulent year in many ways, as the industry tried to recover from the pandemic, economic crisis emerged and geopolitical tensions between Russia and Ukraine reached boiling point.
This has had a huge impact on businesses, customers, telecoms, and the entire world as we head into another unpredictable year.
But with this uncertainty for 2023, there is bound to be new tech, exciting innovations and development into existing technologies.
Mobile News gathered the views of many in the industry to find out their predictions- ranging from 5G, SIM cards and sustainability.
Craig Williams, CIO, Ciena– on future of work predictions
I predict that in 2023 we will start to gradually phase out the terms 'hybrid' and 'remote' when talking about our work situation. We've shown how productive we can be using tools like Teams, Google Apps, Zoom, etc. to collaborate with people across the globe. And, while some still feel challenged with not having as much face-to-face interaction, others question whether that in-person interaction mattered as much as they initially thought? When they were in the office, did they really have that much insight into their productivity or did everyone have a door that was closed?  
In the coming year, I think we will start focusing more on work itself rather than the destination it is taking place. Work is not about a location alone – its everything. 2023 will be the proving ground for this new location independent thing called work.  Companies will experiment with new immersive metaverse-type platforms and look for ways to reimagine the work experience. Of course, companies will need to stay closely aligned to their culture to ensure their approach does not affect relationships and overall productivity.
Divya Ghai Wakankar, VP enterprise market, BICS– on the death of the SIM card
The SIM card's days are numbered, and 2023 will be the year it's finally replaced for good. SIM cards have been around since the early 1990s, making them practically archaic in the fast-moving world of technology. Better alternatives like the eSIM and iSIM are beginning to gain traction as they mean devices can swap between different networks without the need to physically swap SIM cards.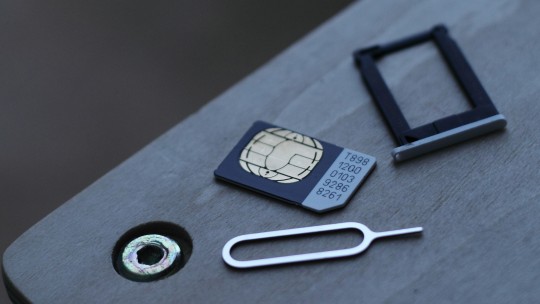 Apple has made the first move in the consumer space, retiring the SIM card in favour of eSIMs in the new iPhone14 – it's no doubt that other manufacturers will soon follow suit. In the enterprise world, eSIMs mean connected IoT devices can freely move around the world, including between public and private networks, while staying connected at all times. Beyond this, we will see even further evolution in the way of the iSIM, which is directly embedded in IoT devices' hardware and will enable even more advanced use cases.
The humble SIM card has had a long and successful career but the age of the eSIM is here and with it – the future, and industry 4.0.    
Jo Green, head of public sector, Neos Networks– on the rise of green networks
In recent years, there has been a significant amount of noise around reducing energy consumption within the telecoms industry. In 2023, this ambition is set to come into sharp focus, with the industry keen to understand how they can create and enable truly 'green' networks.
Technology has played a big role  in the sustainability conversation, and developments in the likes of AI or Machine Learning are poised as being a key enabler to a greener future. In fact, if you take AI, the ability to minimise energy consumption by carefully and regularly monitoring, controlling, and managing energy usage will be a significant game-changer across myriad industries. But deploying the right technology alone isn't enough. It's important to also consider how tech software itself is developed, and how sustainable and efficient that process is. For example, are too many workloads being moved to the cloud, therefore placing unnecessary reliance on data centres? Are the right methods of deployment like DevOps being used to ensure teams are lean, and changes or upgrades made to the software are energy consumption friendly?
This increased focus on energy-saving is likely to result in greater emphasis on the planning and development of software to ensure savings can be made from the very beginning of software development. In addition, we'll also start to see a greater focus on traffic management to reduce energy consumption, here we'll see telcos leverage automation and AI to better route and manage traffic across multiple network layers, to minimise energy consumption, and maximise efficiency as well as network resources.
Jürgen Hatheier, CTO EMEA and APAC at Ciena– on end user experience, 5G and sustainability
Hybrid working is here to stay, so in 2023 we believe businesses will continue to look for ways to reimagine the office experience with virtual workspaces and virtual tools. This will drive greater investment in the connectivity requirements to support new applications like VR, AR and the Metaverse.  
A recent study commissioned by Ciena found that more than three quarters (78%) of survey respondents across the globe would participate in more immersive experiences such as the metaverse, over current tools like video conferencing, Google Meet or Zoom. None of these immersive, virtual experiences will be successful without the proper network upgrades, and advances in technology that will support the ultra-low latency and high bandwidth applications.
In 2023, we will see massive growth in the number of 5G users, humans and machines. And with this growth, 5G analytics-driven automation and software control will become even more critical mask the complexity driven by new services are launched alongside new architectures are adopted, sliced, and multivendor networks come to play.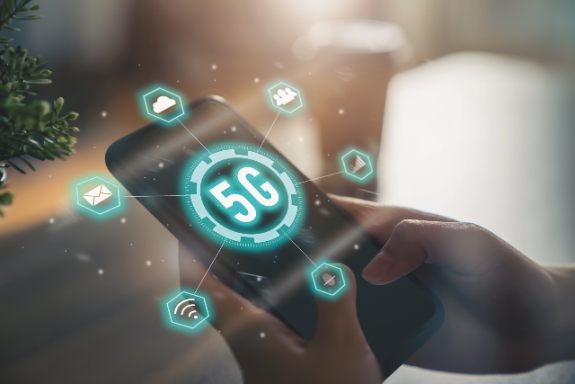 In 2023, 5G network slicing will come to the spotlight as several mobile network operators enter the design and early-deployment phases to deliver differentiated services that are tuned to specific end user and application requirements.  
We also expect that open RAN will become increasingly popular, with many proofs of concept and field trials getting started as well as controlled roll-out announcements taking place around the globe (many not fully open RAN, but continuing to move in this general direction).
We will also see operators becoming increasingly active in rolling out managed Private 5G services offering higher speeds, ultra-low latency and greater network reliability and security. Private 5G will enable exciting new use cases to help enterprises advance their competitive position and allow network operators to better monetize their substantial 5G investments.
There will be continued focus around making networks more energy efficient and sustainable throughout 2023. Sustainability will be a key theme for the entire telecom industry. Service providers will be very focused on decreasing carbon emissions while also meeting surging demands for high-bandwidth services and broadband connectivity. Our engineering team at Ciena is also making this a top priority and we have an amazing team of engineers constantly innovating our products with power and energy use in mind. Each successive life of our products gets more energy efficient. This is a key focus for our R&D teams.
Kathryn Platt, head of Indirect Business at Vodafone UK– on IoT
In 2023, I hope to see partners and vendors working together to help customers take advantage of the exciting capabilities of IoT. Knowledge is power, and IoT can offer business insights in abundance. From energy saving solutions that control lights and thermometers in offices and home, to monitoring manufacturing production flow in factories – at Vodafone, we're already seeing a range of industries benefit from increased productivity and cost-efficiency thanks to IoT. As we face another year of economic uncertainty, expect to see many more businesses invest in digital tools that work harder and smarter in what is set to be another challenging year.
Lyca Mobile's predictions
The recession will shake customer loyalty with operators in 2023, as our research shows that over two-fifths of contract customers think they are overpaying for their current tariff.
As the country navigates recession, seeking value is going to be the number one priority for customers. As it stands almost two thirds (65%) of people blame the current cost of living crisis as the economic factor making them most likely to reconsider their phone contract. This highlights an area of opportunity for MVNOs to prioritise value in 2023.
As it stands, customer loyalty is being taken for granted by many operators, and it's likely that this could encourage customers to go in search of a better deal. After years of security, steady costs and giving minimal thought over which operator to opt for, our research has shown that now consumers aren't afraid to take matters into their own hands and make a change, even if this means leaving a provider they have been with for years.
Mikaël Schachne, VP Telco Market, BICS– on 5G standalone and satellite connectivity
The last few years have seen a fair share of hype and hysteria surrounding 5G's gradual deployment around the world. And yet, it has not quite delivered on its world-changing promise. Why? Because most '5G' networks today are non-standalone – built on the back of 4G core infrastructure. Implementing a 5G core brings complex integration challenges, and crucially, the task of cracking roaming connections for 5G Standalone.
In 2023, the industry will finally crack the challenges around roaming and network slicing and start to supplant non-standalone 5G within public and private networks with standalone 5G. Only standalone networks can deliver the high-speed and low-latency connectivity to deliver on 5G's promises, particularly for enterprise use cases for IoT and M2M. 
Many feel the move from 4G to 5G and even "5.5G" has fallen flat, but in 2023, 5G will finally stand up and be counted.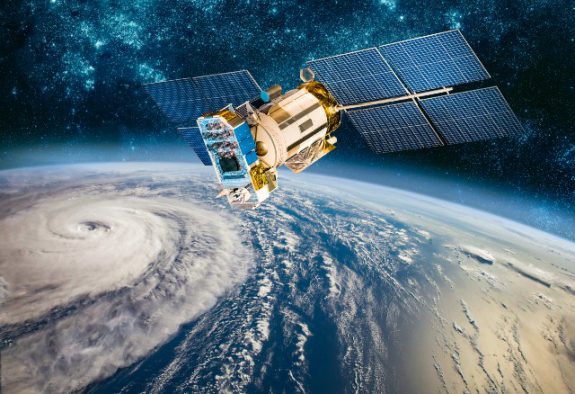 Satellite connectivity grabbed headlines in 2022, with stories like the launch of Starlink and the new iPhone supporting satellite-to-phone connectivity. For those reading about non-terrestrial networks (NTNs) for the first time this year, you'd forgive them for assuming their aim is to improve connectivity for the average consumer or business. In 2023 satellite networks are going to change the global connectivity landscape, but not in the way everyone expects.   
The immediate potential of NTNs lies not in developed countries, but in bridging the "digital divide" in developing, remote, and rural areas around the world. Approximately 6% of the world's population lives on the other side of the digital divide, meaning around 450 million people are locked out of digital communications. Satellite networks (which are already being launched) promise to address this lack of connectivity in rural and remote areas around the world, and it's going to happen a lot sooner than you think.
Richard Wharton, Co-founder, Bullitt Group on direct to satellite mobile connectivity
2023 is the year when direct to satellite connectivity for smart phones becomes a reality. We've heard some big announcements from some big names. So why is this such a hot topic, who is going to get there first and how? We live in a world where we all need or want to be connected all the time but, even in the US, each of the major carriers can only provide service to around 70% of the land mass. This means that Americans lose cell coverage for around 22.5 billion hours each year. The ability to be able to communicate 100% of the time improves productivity, efficiency, keeps families in contact and, ultimately, can save lives. 
There are two approaches being taken. The first is the big infrastructure play touted by the likes of SpaceX and AST SpaceMobile. They plan to build hundreds of next generation satellites, launch them, and then (after getting through some challenging regulatory processes) use them as cell towers in space. The second approach is to use existing satellites, existing spectrum but with the addition of a new chip in a phone and some intelligent software. So, which is better?
It's probably safe to say that none of the big infrastructure plays will become commercially viable for at least the next two years. On the other hand, Apple has just launched the iPhone 14 with a satellite SOS service and Bullitt is launching devices in February 2023 that have this plus a full satellite enabled text messaging service and the opportunity for third party Android applications to access the satellite link. What felt like a technology of the future will become a widely available reality in 2023 thanks to this second approach.
Sylwia Kechiche, principal industry analyst, Ookla– on 5G and the metaverse
According to the Ookla® 5G Map™, there were 127,509 5G deployments in 128 countries as of November 30, 2022, compared to 85,602 in 112 countries the year prior. 5G download speeds stabilized as more consumers adopted 5G, with a median global 5G download speed of 168.27 Mbps in Q3 2022 compared to 166.13 Mbps in Q3 2021. However, some operators believe they may have over-invested in their early emphasis on speed; they now need to monetize their investments through differentiation. One of our clients has famously said: "We are aiming for 1st world speeds and using 3rd world ARPU." Indeed, in 2023 we will see a big focus on the Quality of Experience (QoE) and initiatives to increase ARPU (average revenue per user) and consumer stickiness by adding entertainment services such as television and music streaming or cloud gaming platforms.
Metaverse will not become mainstream next year, but investments will continue despite continued financial woes for the tech industry. The year ahead will primarily focus on standardization. Ookla plays an active role in defining the network requirements as part of the Metaverse Standards Forum (MSF). We expect new devices to launch in 2023 and beyond at a lower cost than Meta's Quest Pro, priced at $1,499. Apple is not participating in the MSF as it follows its usual walled-garden approach. There is talk of an Apple device that will give the metaverse device ecosystem a boost too. But for the metaverse to become real, it will have to be more than just about devices. Metaverse is about creating a virtual world, with Meta, Microsoft, and Nvidia all working on creating them. 2023 will see more telco players jumping on the metaverse bandwagon and including it as part of their strategic roadmap.