Tom Bennett, Freshwave CTO, on how changed post-Covid working habits have also created changed connectivity requirements for companies/employers; as a result, a thriving specialist industry of providers is springing up, supplying the "last mile" work to ensure total coverage; and developing increasingly ingenious tech that is critically important for areas like the City of London.
Queen Victoria Street in the heart of London's financial district must be one of the most
frenetic places in the world, in terms of high-volume, high-value financial transactions – not
to mention in simple daily footfall, as the City's army of workers go about their hurried
business.
That means the neighbourhood is always hungry in its appetite for bandwidth. And with the
demands for mobile data ever increasing, especially as 5G becomes more prevalent, that
appetite will remain keen.
So new and innovative approaches are required from all those involved in the telecoms
ecosystem, in order to meet these data demands while also dealing with the commercial
realities involved in funding the installation of digital infrastructure.
One such example is a pilot we currently have underway in the City. We've designed a
bespoke and repeatable solution for an outdoor small cell network which can accommodate
all four mobile network operators on 4G and 5G from day one with no adjustments to the
infrastructure needed – a first for the UK. The ten-site pilot stretches along Queen Victoria
Street and EE is already live on the network, with Virgin Media O2 going live early 2023 and Vodafone expected to join in the first quarter of next year.
It's the latest initiative in an expanding web of additional coverage options offered by
connectivity infrastructure-as-a-service providers like ourselves. But it reflects more than just the perennial problem of high demand on macro sites in built-up areas.
Post-Covid working habits – especially the phenomena of working from home, and hybrid
working – have changed the connectivity requirements for companies and employers in all
sorts of unexpected ways. Workers are more mobile than ever before, working either outside a company's premises or, even if inside it, on mobile devices.
That raises novel challenges for organisations around security and connectivity. In some
environments, Wi-Fi is reaching its limit with what it's being asked to do. It doesn't always
guarantee the reliability and security levels required for certain use cases. Wi-Fi and mobile
are often complementary technologies, but increasingly firms will turn to licensed mobile
private networks as they guarantee the dedicated spectrum needed for certain services.
That in turn is helping to drive a world-class industry in the UK of innovative connectivity
providers, delivering that crucial "last mile" to ensure total coverage. Providers, such as
ourselves, of reliable neutral host services – a network sharing infrastructure arrangement
facilitated by a third party – have an important role to play in the telecoms ecosystem.
They have the radio frequency specialism that the mobile network operators trust, but they also speak the language and understand the concerns of businesses, property owners, and
public authorities "on the ground". In addition, with sharable digital infrastructure, the neutral host approach can increase the speed and drive down the cost of deployment, increasing connectivity for all.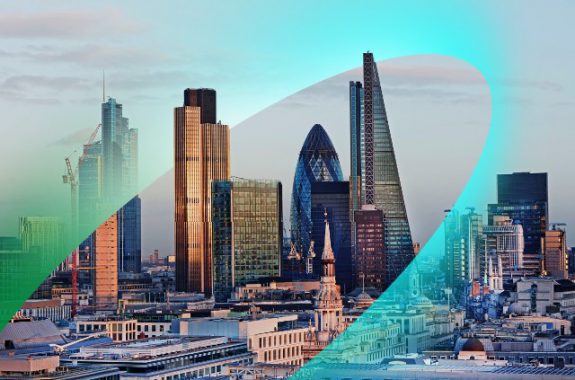 City of London connectivity
Take our City of London project as an example. This multi-operator outdoor cell network,
featuring outdoor small cells installed on lampposts and elsewhere, consists of shareable
infrastructure that reduces equipment duplication, minimises street clutter and reduces street works and other environmental impacts. But the most important aspect of shareable
infrastructure is that it makes it significantly quicker and more cost effective to enhance
connectivity via outdoor small cells. This accelerates its adoption for everyone's benefit, from digital inclusion to the economic benefits enhanced connectivity brings.
Even before Covid placed additional strain on our connectivity resources, there were many
constraints on building additional macro sites, especially in densely populated areas like the
City of London. So Freshwave and others had long since started thinking hard about
alternative approaches.
The UK's great wealth of old buildings also meant we were already used to providing
connectivity within challenging radio engineering environments. Victorian hospitals, pre-war
railway stations, old government buildings… Ensuring coverage can nearly always be done,
but it frequently requires technological creativity, especially if it is to be done economically.
And it also needs a bespoke, dare I say human, approach to customers.
Our most complex contracts involve a lot of interaction with both facilities managers and IT managers on the customer side, helping them work out a solution that best suits everyone. That tends to mean a coming-together to ensure the technical requirements for the coverage are met while also considering issues the customer is concerned about, such as aesthetics.
I've been in this industry for 28 years now – I was very lucky, as a young engineer, to join a young industry and grow with it. One of the best lessons I've learned in all that time is that innovative, really useful technology isn't created in a vacuum; it's created and delivered through talking and collaborating with customers and all relevant stakeholders.
Success in our industry means being good at partnership and collaboration – because you're going to have to talk to people to get access to a site, be trusted to trial cutting-edge technology (which we often do with our customers) and innovate around environmental considerations.
The experience of UK connectivity infrastructure-as-a-service providers in doing precisely that ideally places us to serve the growing need organisations have for different kinds of mobile coverage.