Manchester accessories distributor Mr Mobile has done a deal with outdoor adventure activity company Zip World to sell its Tech Energi charging accessoriews via vending machine taking contactless payments.
Tech Energi packages its cables and power banks in containers that resemble drinks cans (below).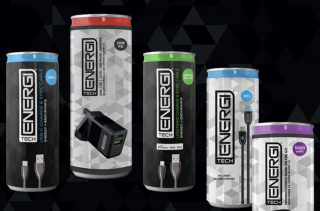 Tech Energis expects the vending unit will dispense around 100 charging accessories a week at the Zip World Fforest site in Betws-y-Coed, based on a footfall of 350,000 visitors a week in summer. Zip World gets a retail commission on every item sold.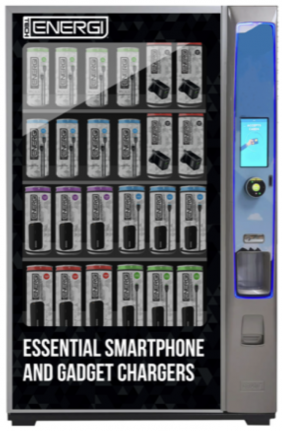 Tech Energi is in discussions about similar vending deals on other theme parks and visitor attractions.
"It is a new concept and there are many considerations to be made. Some venues require outdoor units for example so we are working on weather-proofing the units" said Mr Mobile executive Jon Tweats
Each product comes with Tech Energi contact details inside the container. People who have ordered an incompatible cable by mistake for next-day exchange via courier next day. Or they will be issued a refund on return for the unwanted item
"We make it very difficult to order wrongly. Information is clearly labelled and packaged product, along with a great deal of signage and product guidance. This makes it virtually impossible to purchase incorrectly. Our canned Tech Energi products carry a lifetime warranty.Our accessory support team have great product knowledge and are trained to assist and advise the customer".