AO is to sell refurbished 'as new' mobile phones through its Mobile Phones Direct brand.
The new range includes Apple's iPhone 14, available on contract, handset and SIM-only plans, as well as a range of other popular mobile devices up to £125 when compared to buying new.
MobilePhonesDirect.com  became part of the AO group in 2019
The phones are described as an 'As New' standard and are said to be indistinguishable from new models. They are shipped in recyclable brown packaging with a 12-month warranty.
Scott Hooton, AO's Mobile Director, said:
"There is a huge demand for more cost-effective options to upgrade or replace mobile phones. Consumers are still keen to keep up with the latest in technology. Our as new phone deals are between £72 and £120 over a 24-month contract cheaper than "brand new" equivalents."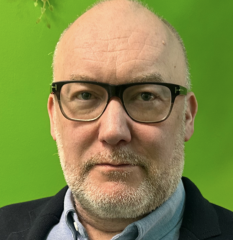 Mobile Phones Direct is currently offering "as new" Apple iPhone 13s for £30 per month with the iPhone SE available for just £16 per month with no upfront cost.
"These iPhones have been returned by customers because of potential faults but have been rebuilt to the same standard.