Its 5G network coverage now covers 56 per cent of UK population across 3,300 sites
Three UK's customer base has increased six per cent year-on-year to 8.2m contract subscribers and allegedly outperforming the rest of the market in the half-year results.
The B2B customer base increased by 134 pc year-on-year, which Three say reflects its ongoing investment into the customer proposition.
Three UK's CFO Darren Purkis said: "B2B has been a big focus for us as two years ago we didn't have a B2B team.
"We built a small base very quickly and last year we doubled that, and we're trying to double it this year which we are on track to do."
Wholesale margin grew 25 pc year-on-year, but revenue was flat and remained at £1.18bn compared to the half year 2021.
The provider was voted as the UK's fastest 5G network by Ookla for the third consecutive year, and Three have reported that its 5G home broadband customer base has more than tripled since H1 2021 and 5G went live on its SMARTY network.
Purkis added: "We knew we had an opportunity with 5G and we're starting to see the benefits of rolling that out fast and will continue this as we have market leading 5G spectrum."
"Our propositions are strong, we've got good price points, we're offering a good amount of data, we've got certainty in our contracts and I think we are competitive pricing wise.
"We want to improve on everything as we always want to be better, so if we can continue to improve the network and customer experience, everything will grow from that."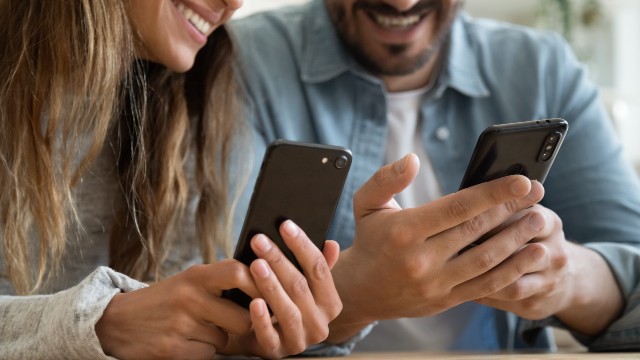 Overall perfomance 
Speaking about the half year results, Three UK CEO Robert Finnegan said: "Our performance in the first half of 2022 is clear evidence of how our strategy to invest in our network and technology is delivering meaningful growth across our business divisions. 
"We now cover 56% of the population with the UK's Fastest 5G Network offering our customers a fantastic experience.
"As a result, we added almost half a million contract customers year-on-year, adding almost as many contract customers as our competitors combined in H1. 
"Beyond network investment, we have also made significant progress in the development of our customer propositions and continued to evolve our B2B offering – with this customer base increasing over 130% in the period – and we believe there is a lot more to come from Three Business."