The report shows the number of complaints made to Ofcom in the first quarter of 2022 per 100,000 customers
Ofcom has published its latest reports of complaints received about broadband, landline, mobile and pay-TV services, with EE being the least complained about provider.
EE had the fewest landline and broadband complaints with one per 100,000 and three per 100,000 respectively, meanwhile EE, Sky and Tesco Mobile all received the least amount of mobile complaints with just one each. 
Shell Energy was the most complained about broadband and landline provider, racking up 22 and 20 complaints per 100,000 respectively mainly due to faults, service and provisioning. 
Virgin Mobile received the most complaints amongst mobile providers with four, while BT Mobile and O2 were close behind with three.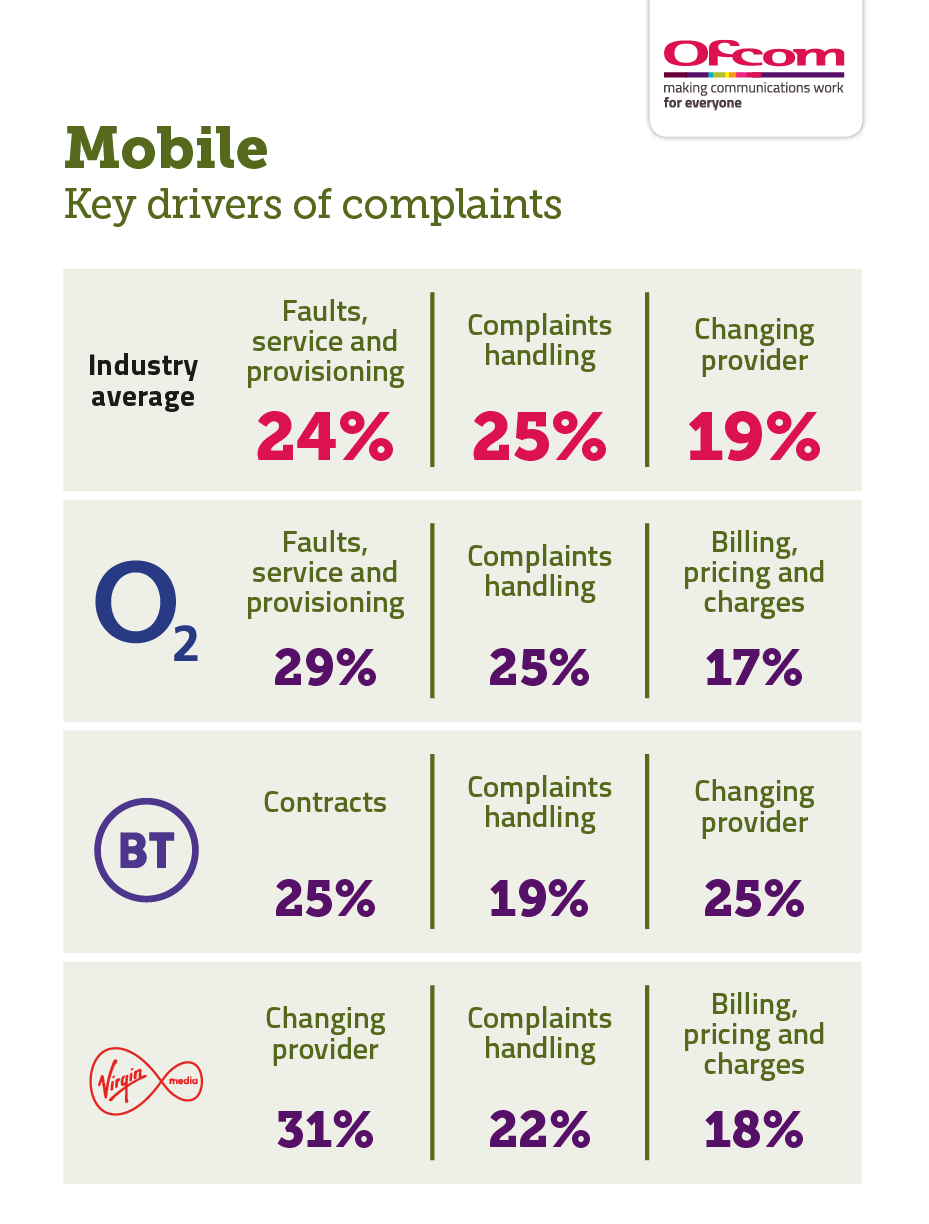 Ofcom's consumer protection director Fergal Farragher said: "While the overall level of complaints has been consistently low over recent months, the gap between the best and worst providers in the broadband and landline sectors is widening.
"The figures highlight how some firms have plenty of work to do to keep their customers happy and catch up with their rivals.
"If you're not happy with the service you're getting, consider shopping around and moving elsewhere."