BT Group raked in £2.4 billion in mobile revenue or the First Half of 2023 according to recently released figures Mobile consumer subscriptions were the primary contributors, generating a substantial £1.83 billion. Business users brought in £592 million for the company.
BT's mobile division, EE, expanded 5G population coverage to 72 per cent, ensuring that the 5G retail connections surged by 1.3 million, reaching a total of 9.9 million connections.
The company notes it is currently awaiting the verdict on the Phones4U case, where the defunct retailer has sued several mobile networks, including BT, for allegedly colluding to cause Phones4U's demise.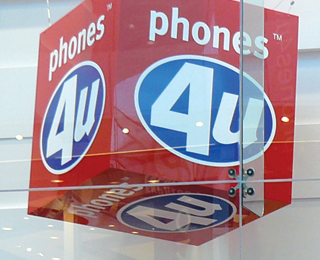 "The trial in the question of liability and breach ran from May to July 2022. The court has not yet delivered its judgment, but it is expected shortly, In the event of a finding in favour of the claimant, a second trial on causation and quantum would be necessary. BT has maintained its strong stance in disputing these allegations vigorously.
Outgoing BT Group CEO Philip Jansen commented:
"These results show that BT Group is delivering and on target: we're rapidly building and connecting customers to our next-generation networks. We've strengthened our competitive position with the launch of both New EE and our renewed strategy in Business, and Openreach has now built full-fibre broadband to more than a third of the UK's homes and businesses with a growing connection rate. Our transformation programme has now delivered £2.5bn in annualised savings, well on track to meet ourBT£3bn savings target by FY25"