'Billnow' portal gives admin control to partner's customers
Union Street Technologies reseller customers can now get 24/7 access to their own accounts. The Mobile News Award-winning billing and provisioning solutions provider has added a self-service management portal to its aBILLity billing platform called Billnow, It takes data from the aBILLity platform so en -user clients check changes in their service usage, and make their own amendments such as SIM swaps, check associated networks and change SIM numbers and set bars on certain services.
Union Street says the new portal boosts the customer's experience by them to monitor and manage services themselves. Resellers get the benefits of reduced inbound calls and enquiries, and a low cost of service from customers doing their own admin.
The Billnow portal can be customised and white-labelled with a reseller's own logos and colour scheme Advertising panels also provide resellers with options to promote additional products, services, and special offers.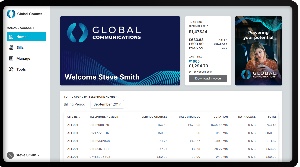 Billnow was developed following research customers wanted more convenience while resellers wanted a way to better meet customers' expectations for digital service channels and keep pace with competitor offerings.
"

We have seen a rapid change and evolution in the way we work. Consumerisation of B2B relationships is one such trend, with business users coming to expect the same levels of service they get in their personal lives, with their work interactions:" said Union Street MD Vince Disneaur (main pic).
"

Billnow has been designed with this in mind, giving users options to self-manage and control the services they buy from the channel. Billnow helps resellers win new business by enhancing the customer experience. It's also a driving force in keeping their customers loyal and locking out competition."
Union Street Technologies resellers cover communications, data and IT sectors in fixed line, cloud, mobile, data and next-gem networks. It has a partner base of 900 companies processing around £2bn of retail billing a year. Two years ago it bought rival Aurora and acquired Shaftesbury Systems