Truphone has provisioned close to 18m SIMs globally, up from 10m last March
Truphone is on a mission to abolish the traditional plastic SIM card as the MVNO calls for the industry to embrace eSIM technologies.
The eSIM specialist – which works with many leading smartphone manufacturers, including Apple, Samsung and more – set out its vision at MWC.
Truphone chief technology officer Michael Moorfield also revealed that Truphone has provisioned close
to 18 million eSIMs globally since its platform for the service launched in 2018 – reflecting rapid growth from 10 million last March.
"We're on a mission to see the SIM card become abolished," said Moorfield. "We see a vision where SIM cards won't be needed any more. Clearly this won't happen overnight, as there's a transitionary period, but I think this period is happening now."
He added: "We will see eSIM-only devices hit the markets over the next couple of years and this will be another accelerator towards making the SIM card redundant."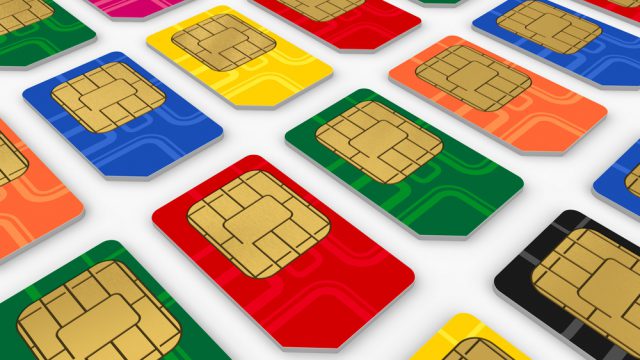 Branching out
Since starting its journey as an eSIM provider with Apple and its iPads, Truphone has branched out. to other products such as wearables and smartphones, with its technology being used by 45 network operators across the world.
In February, the company also launched its 'Freedom for Free' service that offers free eSIMs to chip manufacturers and vendors, as it ramps up pressure to abolish traditional SIM cards.
Flexibility
Moorfield said that eSIMs offer customers more flexibility. "We've seen a very big take up of eSIMs in the enterprise space, so being able to roll out IT with connectivity completely remotely has been a big thing for some of the customers and network operators we support," he explained.
"Being able to automatically configure them with all the settings also offers flexibility."
He added that eSIMs help future-proof devices, with the potential to save vendors money in the long term.
Moorfield explained that traditional SIM cards can lock down devices to particular generations of network technology, leading to potential issues when, for example, 2G and 3G networks are switched off.
"eSIM technology offers more flexibility longer into the future," he said. "It's future-proofed." He also challenges operators to be more open to eSIM advancements, citing that the benefits can save them money, while also boosting sustainability practices.
"The sheer amount of waste that SIM cards produce is not just the little SIM card that we know, it's also the packaging," said Moorfield.
"And it's not just this: it's also that when operators order SIM cards, a lot of those never reach customers and are over-ordered.
"By the time they're used, the branding is changed and these SIM cards are dumped. It's a waste; eSIM reduces this and is a cost saving for operators, as well as sustainable."