Technology consortium Smart Nano NI, has launched the largest 5G testbed in Northern Ireland in Derry-Londonderry to accelerate smart manufacturing in the country.
Smart Nano was formed to further the development of smart manufacturing in Northern Ireland and is led by consortium partner Digital Catapult.
The 5G testbed is intended to boost economic growth and investment in Northern Ireland. It will provide expert technical support to local start-ups and businesses through the Digital Catapult Smart Nano Accelerator Programme. The 5G and 4G private networks will provide access to the latest network technologies including 5G and NarrowBand-Internet of Things (NB-IoT),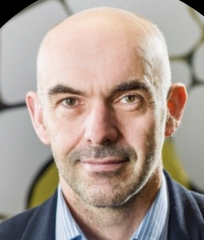 William Revels, Managing Director at Digital Catapult Northern Ireland, said, " Derry-Londonderry will be the ninth 5G testbed in Digital Catapult's nationwide network and we've seen the opportunities that can be opened up from providing the equipment and in turn de-risking innovation."
The smart education site is located in the Northwest Regional College's Springtown Campus and will give students and industry access to explore new use cases of the 5G private network. The manufacturing site at Seagate's manufacturing facility will give businesses the opportunity to test the technology in a live manufacturing setting.
Digital Catapult has also launched a Smart Nano Accelerator Programme, giving businesses access to the 5G testbed for the first time. The Manufacturing Innovation Challenge is inviting innovative Northern Ireland start-ups and SMEs to submit ideas for new technology to solve manufacturing challenges.
Participating Northern Ireland-based companies can compete for a £75,000 grant from Techstart Ventures to continue to develop their business idea. This is funded by Techstart's Proof of Concept Grant Fund which supports entrepreneurs in Northern Ireland to explore innovative concepts.
Jason Wiggins, Programme Manager for Smart Nano NI, said: "The combined investment in infrastructure, the Smart Nano Accelerator programme and the Techstart competition will deliver new business resources to Northern Ireland and will drive growth and innovation across many sectors".
The Manufacturing Innovation Challenge will take place from Jan 2024 to March 2024, with applications closing on 15th November 2023. Businesses who are interested in participating can apply online here.