Pangea co-founder Dan Cunliffe sees huge opportunities in the surging IoT sector, having carved a space in the past few years offering multi-network SIM cards and flexible self-optimising tariffs into the channel market
IoT is a term that has been thrown about a lot in recent years. That's with good reason, as that market is projected to surpass $1 trillion in revenues by 2024.
Supplementing this GlobalData forecast, IoT Analytics expects IoT connections to grow from 11.3 billion worldwide at the end of 2020 to 27 billion by 2025.
Figures like this back up the keen interest of Pangea's Dan Cunliffe in this segment, breaking into the space when he co-founded the company in 2014 alongside Chris Romeika, with whom he previously worked at O2 in the wholesale division.
Speaking to Mobile News near Pangea's Kingston office, Cunliffe said he and his colleague set up the company after spotting a space to help bring IoT to the channel more effectively.
"We noticed early there wasn't really a player in the channel market bringing IoT to businesses effectively, so we created this goal of setting up as a channel-only business, but in the world of IoT."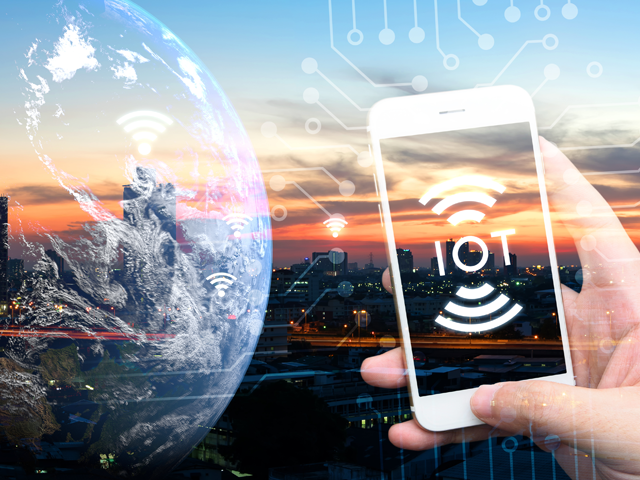 Partner services
Pangea specialises in delivering IoT solutions to its 350-plus partners, which include players in the retail, agriculture, education, transport and healthcare sectors, to name a few.
The company also works with operators, covering 960 networks across 185 countries, and aims to quickly connect businesses with IoT services.
Cunliffe said the journey into the world of IoT was a "no-brainer" due to the vast potential of the industry and the exciting future he perceives in what he terms "intelligent mobile".
"We could see that the number of devices needing to be connected was just going to go one way," he said. "We saw the growth in data devices and that we could bring intelligence to mobile; it's about enabling more connectivity between devices."
Cunliffe said Pangea is different to operators when it comes to delivering IoT, because the company isn't using a standard SIM card and offers tariffs that can move automatically between operators.
"You don't have control over how the data is passed [with operator SIM cards] and how the traffic is moved, and there's no security in terms of private IP or flexible tariffs," said Cunliffe. "We'll give you tariffs that move automatically."
The decision to focus on the B2B channel was due to Pangea's knowledge of the market, and its contacts and customers within the industry, he said.
Cunliffe added that he, Romeika and sales director Bernie McPhillips, who works in Pangea's Glasgow office, understand the industry and what partners want.
Driving opportunities 
Cunliffe said that IoT has the ability to drive opportunities relating to connectivity and analytics that can change how people use data.
Key to this is being able to offer services across different propositions that meet a range of data requirements.
"We can give our partners the option to trade from 1MB through to terabytes," said Cunliffe. "If you don't have that, it's pointless." If you can't offer something in every sector to meet multiple data needs, then "you're partnering with the wrong people", he said.
Pangea's goal, said Cunliffe, is to allow customers to flexibly move price plans as their data needs change through its self-optimising Instanet tariff.
"We've developed a way to avoid asking the question around how much data our customers need," he said. "We've done this by developing these tiers that move up and down automatically, so we created a product called Instanet, which is basically instant connect. It creates flexible, self-optimising tariffs for our customers."
Exciting times
The fact that people are more reliant than ever on connectivity and technology is exactly why IoT is exciting, said Cunliffe.
"The world is relentlessly wanting 'always on'," he said. "Whether this is in an office or public sector environment, such as monitoring machines or temperatures in a van, we need to be always on too, so that we can optimise our supply chain or the way we do things.
He added that the basic concept of IoT is simple, involving the use of devices to give us better information. "To get this information, we need to connect these devices securely and smartly so we can get the most out of them," he said.
And though the ability of IoT to provide greater intelligence to connected products has led to fears being voiced that some jobs could become redundant, Cunliffe argues that IoT actually opens a pathway to creating more jobs.
"IoT doesn't make people redundant," he said. "It creates other jobs because you need those people to do the analysing of data or installation.
"The machines are there to analyse and provide feedback, and this intelligent connectivity is invaluable."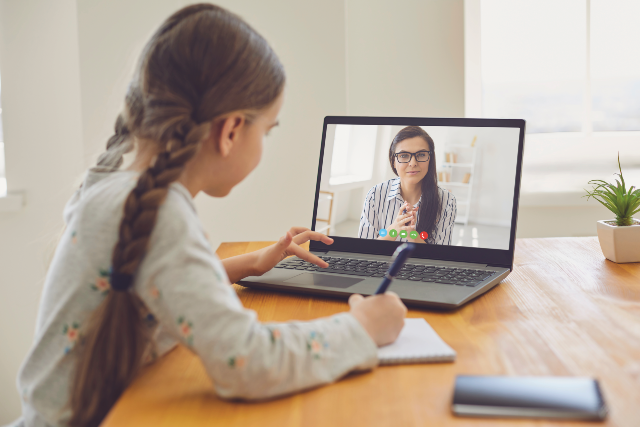 Connecting students
Giving examples of some of Pangea's work, Cunliffe refers to a test case during the pandemic, in which the company was tasked by a partner to keep students connected safely while working remotely. Pangea was able to support more than 102,000 students.
"We combined our 4G routers, multi-network SIM cards and mobile content filtering to create a solution for our partner that would get students connected wherever they were, with AI monitoring websites accessed and blocking web-based threats."
Talking of the pandemic, Cunliffe and Pangea have also noted just how important IoT and data have been during this period, with data usage at the company up 500 per cent in 2020.
This period has served to accelerate change and build a greater understanding of IoT, said Cunliffe.
"We've had every one of our customers experiencing their strongest performance in intelligent mobile and IoT because of the pandemic."
He pointed out that the pandemic has meant people have had to change behaviour, leading to a need for always-on connectivity in more and more places.
5G as a driver
In terms of 5G, Cunliffe is excited about the role that the technology is set to play in driving IoT connection growth in the coming years. "I'm asked quite often by my partners why 5G is important for IoT," he said. "There are three things about 5G that people need to embrace – speed, latency and coverage.
"The stuff we have today isn't true 5G, but true 5G is all three of those things.
"If you can start to have faster speeds, with lower latency per square kilometre, this is the utopia for IoT and could help to enable smart cities."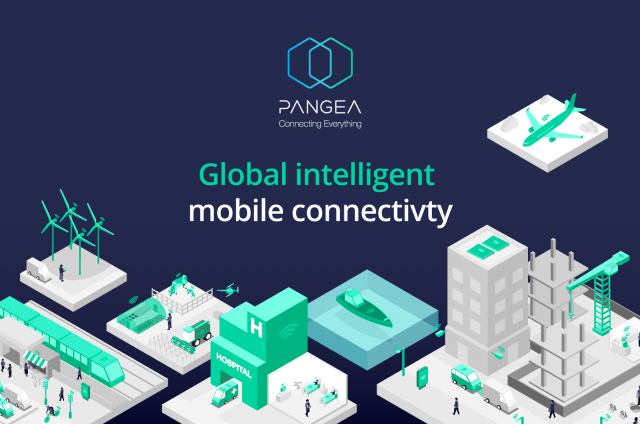 Education around IoT
Cunliffe acknowledged, however, that there was a need to educate people on IoT to help them understand its importance.
"There's an education challenge in every market, no matter what it is, especially if you're trying to be at the forefront – as we are with IoT," he said. "To combat the challenge, we've worked hard with our partners. For example, we'll say to them, if you're selling a tablet, let's look at the compliance product; or with dash cams, let's look at the multi-network SIM cards.
"It's all about trying to align customers with something they're used to. This is the quickest way to create confidence." Meanwhile, Cunliffe dismissed the notion that IoT can't be lucrative because of low margins, revealing that Pangea was able to make £30,000 in revenue from a deal that represented just three connections.
"I think people believe that IoT and intelligence mobile is a high-volume, low-revenue game, which it is absolutely not."
Looking to the future, Cunliffe is confident that Pangea has something for everyone and can serve customers effectively whether their data needs are small or large.
He added that the IoT market in both the UK and elsewhere holds big promise for the future. "I think the UK market is buoyant," he said.
"There's a lot of resellers in the UK, and these people are doing it because they're making money and like to trade.
"As for other territories, there are pockets worth exploring such as Ireland, France and Italy, where there are opportunities. Quite often we want to look at places with higher populations, so the US is a good one."