The series will be available to purchase from April 14
Oppo has today (March 11) launched the Oppo Find X3 smartphone series in the UK.
The premium series features three 5G smartphones, including the Find X3 Pro 5G, Find X3 Neo 5G and Find X3 Lite 5G.
All three phones will be available next month on April 14, with EE stocking all three and Three UK stocking the Find X3 Pro and Find X3 Neo, becoming Three's first UK partnership with Oppo.
The series' flagship model is the Find X3 Pro 5G, which features a quad camera and can display up to one billion colours in a single image according to Oppo.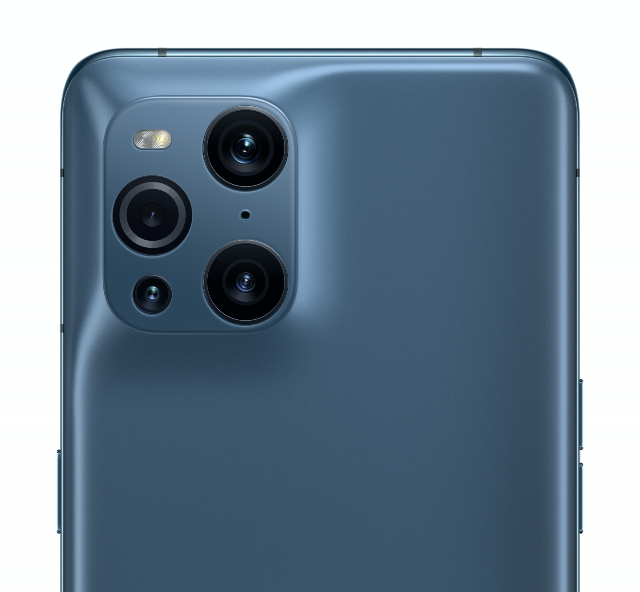 This model will be available from £1,099 and comes in gloss black and blue.
It comes with two primary 50MP cameras and a Sony IMX 766 imaging sensor and 6.7-inch display.
The Pro model is powered by Qualcomm's latest Snapdragon 888 5G chipset, and has a 4,500mAh battery. There is also 30W wireless flash and reverse charging.
Find X3 series
The other two smartphones in the series are considerably cheaper than the Find X3 Pro 5G, and both also come with 5G capability.
Oppo's Find X3 Neo 5G will be available from £699 MSRP, while the Find X3 Lite 5G from £379, with both phones powered by Qualcomm Snapdragon 5G chipsets.
Both phones are smaller in size than the Pro, with the Neo 6.55-inches and the Lite 6.4-inches, while both phones also come with a quad camera set up.
The Find X3 Neo 5G will be available in black or silver, while the Find X3 Lite in blue, black or silver.
Brand building 
CCS Insight chief of research Ben Wood says the latest flagship series from Oppo can help the brand continue building market share.
"The Find X3 Pro, and the other products announced by Oppo, signal its intent to keep building global market share, grabbing share vacated by Huawei and taking the fight to rivals.
"The Find X3 Pro ticks all the boxes on specs, with a best-in-class processor, impressive screen, top-end camera, 5G support, fast charging and more."
Uswitch mobiles expert Ru Bhikha adds: "The Chinese manufacturer is hoping the launch of three Find X3 devices, which offer high-end performance at prices that don't break the bank, will win the hearts of consumers.
"Oppo faces stiff competition from other Asian tech giants like Xiaomi, OnePlus and Sony in its bid to become a household name in the UK, but handsets like the Find X3 Pro are a big step in the right direction."