Boutibonnes responsible for establishing EMEA sales footprint
OnwardMobility, the American startup tasked with bringing BlackBerry smartphones to market in the 5G era, has brought on mobile veteran Géraud Boutibonnes as its vice president general manager for EMEA.
Boutibonnes is responsible for establishing and expanding OnwardMobility's sales within the region.
He joins from TCL, where he had previously been vice president for Europe and global accounts since 2018. According to his LinkedIn profile, he has worked with operators including Vodafone, Orange, Telefonica, and T-Mobile.
He began his TCL career in 2010 as sales and marketing director for western Europe, before working as operation and technical director for EMEA from 2015 to 2018
Before working at TCL, Boutibonnes held sales & marketing roles at Alcatel-Lucent, and was global supply chain director at Alcatel from 2008 to 2010.
He will be based in Paris.
Government sales
OnwardMobility has also appointed Matthew McFee as vice president of government sales.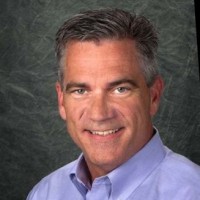 Mcfee has more than 35 years of experience in the mobile industry, starting his career in sales at Motorola in the US in 1984.
Since then, he has worked at AT&T, Samsung, Huawei (where he was senior vice president for North America from 2010 to 2012), Kyocera and Sonim.
OnwardMobility has made device security a key part of its sales pitch, and McFee will be responsible for pitching its devices to governments.
McFee and Boutibonnes will report to OnwardMobility's executive vice president of sales Chuck Becher.
"We continue to see increased excitement about our company and pent up demand for our new robust devices, and the addition of Géraud and Matthew enables us to quickly ramp up our sales efforts throughout EMEA and with key government accounts," said OnwardMobility CEO Peter Franklin.
"Both Géraud and Matthew bring extensive experience in increasing wireless device sales in key markets and will be important contributors to bringing to market OnwardMobility's global flagship device, a feature-rich, 5G Android smartphone that delivers on security and productivity."