The year 2019 saw the real start of the push into 5G as operators splashed down with their shiny new networks, while foldable phones, Chinese challengers and Huawei also hit the news
The year 2019 saw a couple of big new innovations dominate the headlines, with the advent of 5G and foldable phones.
On the 5G front, EE led the way as the first UK operator to launch the technology in May, with the other networks following one by one. There have also been innovations in hardware, with foldable phones entering the market.
Elsewhere, the second-hand smartphone market continued to grow in 2019, providing dealers and distributors in the UK with plenty of opportunities.
Chinese smartphone vendors, meanwhile, continued to land in the UK, with Oppo entering at the beginning of the year. But among the Chinese players, it was Huawei that made all the headlines this year… and not for the right reasons.
Mobile News spoke to some of the industry's key names to gather their highlights of 2019.
CCS Insight chief of research Ben Wood
A key milestone in 2019 was the arrival of 5G. In contrast with 4G, the UK was one of the world's first countries to deploy the technology.
EE was first out of the starting gate, as it was with 4G. Vodafone followed soon after, and we've since seen all the major networks announce their 5G plans. Three made bold claims about having game-changing spectrum and 'real 5G' in August, but failed to deliver on its promises, delaying availability to 2020.
In contrast, O2 went for a low-key launch, leaving the main battle for 5G mindshare between EE and Vodafone.
If you know where to go, it is possible to get eye-watering 5G speeds, but it's still early days with limited coverage.
One issue that surfaced in 2019 was anti- technologists who waged war on 5G, spreading misinformation about the health implications. I fear this may be something that rumbles on for years to come.
The other big 2019 highlight for me was the arrival of foldables. Royole was first to announce a device, but the Samsung Galaxy Fold and Huawei Mate X really put the category on the map at the Mobile World Congress in February.
Most recently, these have been joined by Motorola's reboot of the iconic Razr. Samsung had some challenges with the Fold, but now it has been relaunched with a few tweaks, it has emerged as the most credible device to date.
Huawei won the plaudits for the Mate X, though we've yet to see it hit the shelves beyond some very limited distribution in China. The year ended well, with the unveiling of the Razr – probably the foldable that has excited me most so far – and there will doubtless be an avalanche of devices in 2020.
Another notable development was the arrival of unlimited data tariffs in the UK. Three had been offering these for a while, but Vodafone joining the party quickly saw rivals follow. This means that the UK probably ends 2019 as the one of the most competitive mobile markets on the planet.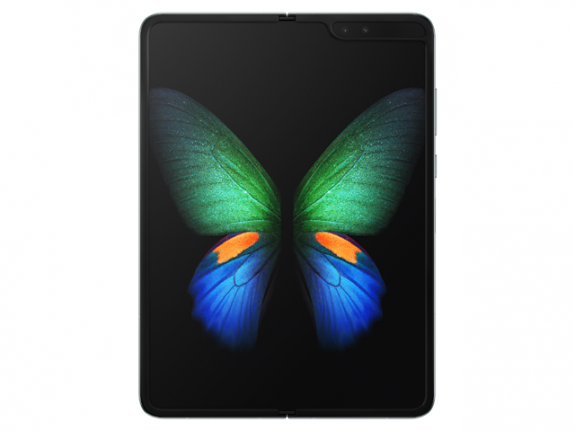 O2 chief operating officer Derek McManus
2019 has been a real turning point for the mobile industry.
Firstly, most operators launched their 5G networks. The power of this next-generation network is going to unlock a world of possibilities for our economy and society.
We have been planning our intelligence- led rollout for many years, and I'm excited about continuing to use data and insight to deploy 5G where our customers need it most.
Secondly, the UK government pledged its support to a shared rural network, the significance of which cannot be understated. The SRN will virtually eradicate partial not spots and reduce total not spot landmass to just three per cent, providing a much-needed boost to rural communities and bridging the country's digital divide.
The government must now continue to accelerate its planning policy reforms of recent years to put mobile connectivity on a par with other essential services and make network extension more efficient and more deliverable.
Mr Mobile managing director Bobby Singh
This year has seen lots of changes in the industry and the retail landscape in general.
I think 5G has been the biggest news, but it's still early days in terms of consumers understanding the difference it can make. Only the latest devices have 5G capability, and Apple doesn't even have one yet!
Apple itself has seen a lot more competition from new brands becoming more popular and established, with their developments in features and aggressive pricing giving them market share.
Efficiency in power delivery, wireless charging and USB-C capabilities are becoming more mainstream as consumers really see the difference these can make. This is especially the case when it comes to speed and convenience, with households increasingly becoming smart homes with tech everywhere.
Lastly, even the slow movers are now coming on board with multichannel retail, meaning retailers are seeing rising competition. One big step they are taking is becoming more responsible and aware of the impacts of plastic and other non-recyclable materials on the atmosphere and environment. By making small changes to the products they buy and sell, they can have a massive impact on things like the amount of waste going into landfill.
These steps collectively will help make a massive difference in counteracting negative effects to make the world a better place.
GfK global director Imran Choudhary 
A key highlight in 2019 was the arrival of 5G. With rollout now well under way, the first commercial propositions have been brought to consumers, making this a landmark moment in the development of 5G as consumers and industry become aware of what it can do. Operators are in the process of testing and refining their propositions while expanding their rollout.
On the device side, we saw the first 5G-capable models land in the market. It feels like we have only scratched the surface here, as many brands are yet to launch a 5G variant in their range. But despite the lack of hardware so far, it's been an exciting start to the potential of our 5G future.
Throughout 2019, we saw the pace pick up on proposition development among operators, with MVNOs continuing to think outside the traditional box in their split tariff deals.
These innovative approaches from MVNOs have led to a market-wide refresh on key propositions. The 'consumer is king', as the saying goes – and that has never felt more true from a propositions perspective than in 2019, especially with the arrival of 'text-to-switch'
in the summer. That development has helped maintain competition in an already highly competitive marketplace, ensuring consumers get real value and welfare.
This year also saw continued growth in the number of challenger brands operating in the UK. Chinese brands in particular continue to flock to the UK in a bid to disrupt the status quo. The mid-tier and entry-level price points have seen a real shake-up, with the arrival of some new players in these areas. This is again giving consumers more choice and better specs at these price points.
Meanwhile, you can't have gone through 2019 without hearing about folding phones. With several announcements at MWC, the arrival of these devices really has been a breath of fresh air. While they are few and far between at the moment, and potentially not tipped for groundbreaking orders, they herald a path of innovation that is most welcome and ripe for refinement.
Our Perspective director Jason Kemp
The year began with an upbeat CES and MWC, with folding phones being lauded as a revolution in hardware development. However, until Motorola announced the new Razr last month, it has been more hype than reality.
We've seen Xiaomi and Oppo struggle to make a dent in the market, while Huawei was dealt a devastating blow from the US administration. Apple and Samsung continue to have a stranglehold on the market, and buyers seem to be taking a conservative approach to their product ranges.
Networks are looking at 5G to reinvigorate the market, but with a lack of coverage (and iPhone compatibility), I don't really see the market taking off until late 2020. It seems to have been another good year for MVNOs, with Sky Mobile reaching the million customer mark.
Being a mature industry, we've seen more mergers and acquisitions than start-ups, with Data Select being sold to Westcoast and numerous B2B resellers selling out to larger companies. There have also been a few casualties that have ceased to trade.
In summary, 2019 has been a 'treading water' exercise for the industry, with a lack of innovation and economic uncertainty stifling the market. The most significant ray of light has been the continued growth of the second-hand and refurbished market.
Bastion Insurance director of sales John Fannon
As expected, 2019 has seen more consolidation and rationalisation of partners – the recent purchase/merger between Westcoast and Data Select being a case in point.
I see more of this continuing in 2020. In particular, it seems that telecoms players are buying or seeking to buy an IT element to their business, or expand upon one if they already have it. I believe this demonstrates increasing customer demand for communications as opposed to just telecoms now.
That trend has presented great opportunities for the fleet of foot in 2019, and will continue to do so.
Another factor in 2019 was the noticeable slowdown in new handset sales as those in both the B2B and consumer channels either kept their handsets for longer or refreshed them with recycled products. There is no longer a 'round the block' queue at the launch of the latest Apple iPhone, as users realise that the drip-feed of technological advances isn't the huge leap forward every year that it once (possibly) was.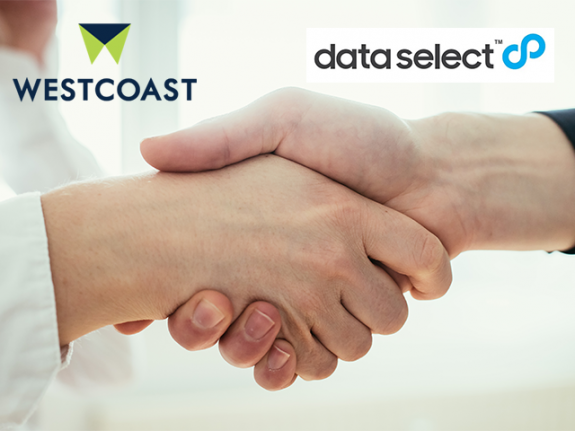 CCS Insight director of consumer and connectivity Kester Mann
Inevitably, 5G grabbed many of the headlines in 2019 as all four UK operators launched commercial networks. After the delays and controversy that surrounded the introduction of 4G, it has been hugely encouraging to observe the UK emerge as a global front runner this time around.
For me, though, the bigger story among UK mobile operators has been moves into offering unlimited data. Of course, this has always been a big play for Three, but Vodafone's launch of speed-tiered unlimited plans became the catalyst for a new battleground to emerge.
EE and O2 quickly followed suit, meaning that all four networks now offer some form of all-you-can-eat data tariff.
Another highlight was an agreement between the four UK mobile operators to establish a shared rural network. The move – a rare example of successful collaboration between telcos – aims to boost UK mobile coverage to 95 per cent of the land mass by 2025 and will be cheered by rural communities.
This year will also be remembered as being one of renewed vigour at Vodafone after a turbulent few years. The operator's turnaround efforts received a huge boost when it secured an MVNO deal with Virgin Media in November.
Other major stories in 2019 include a ramping up of competition in full-fibre broadband, the launch of Ofcom's new text- to-switch regulation and a new brand identity unveiled at BT.
IDC research manager Marta Pinto
2019 was a very busy year for telcos and device manufacturers. The debut of the first 5G service and devices marked the long- awaited start of the new network generation.
In May, EE was first to launch the new technology in the UK, and Vodafone levelled the game by introducing the first 5G roaming service in its markets.
Samsung had a stellar year after several darker quarters. It was the only brand with more than three 5G-enabled devices in the market and is at the forefront of the European brand rankings.
Apple, which saw Sir Jonathan Ive leave the company, held back on releasing a 5G handset. That did not, however, prevent Apple from having a very good start with the iPhone 11 and 11 Pro Max, while sales of the iPhone 8 and 6S helped the brand keep its market share.
However, Huawei was the hottest topic of 2019. It was not the first time the US banned a Chinese brand – with ZTE coming before – but this time around the impact was bigger. This is because rollouts of 5G networks in Europe were relying on the upgrade of Huawei's 4G gear at lower cost. The initial impact of the US ban on Huawei was an immediate halt in sales, hitting the brand's market share more remarkably in 3Q19.
Meanwhile, Oppo expanded its footprint in Europe and its device portfolio, as well as striking up sponsorship partnerships that now include some of the most prestigious championships in the region.
Another big event this year was the launch of foldable and flexible displays.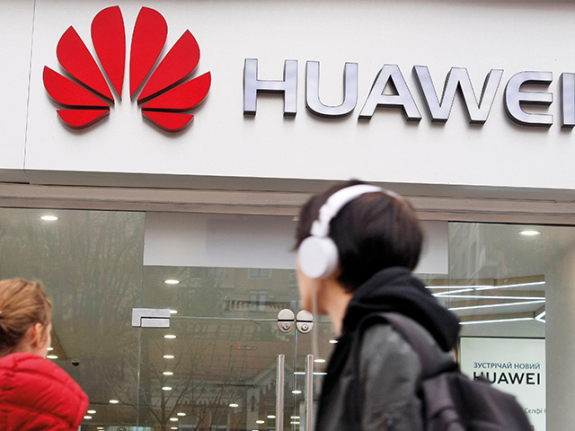 PP Foresight analyst Paolo Pescatore
2019 will be remembered for the UK starting to regain its network leadership. It is one of the few countries to have all operators offer a 5G service within a space of a few months. To see how the new technology is evolving far more quickly than 4G is truly remarkable.
There is also a fibre frenzy going on in the UK, with everyone jumping on the bandwagon in the race to deploy fibre broadband at scale. The early moves to offer 5G have undoubtedly brought forward plans for many providers to upgrade home broadband services towards gigabit connections.
Undoubtedly, competition is heating up and there's no shortage of investment. This is great news for UK plc and the country's digital infrastructure. It was about time that the traditional providers accelerated their own plans to keep up with the altnets such as CityFibre, WightFibre, Gigaclear, KCOM, Pure Broadband, Toob and the many others emerging from out of the blue.
However, huge uncertainty remains given that margins are squeezed and the business model for 5G is unclear. This is further compounded by moves to unlimited services.
GWS CEO and founder Paul Carter 
While 5G may have grabbed the headlines in 2019, the past year has been about much more than next-generation networks in the mobile sector.
UK operators have been busy deploying 4G sites across the country, as well as turning on advanced LTE features. Additionally, the government has joined with mobile network operators to put steps in place to address rural coverage gaps. All of this is aimed at ensuring reliability of coverage across the country, which we're consistently told by both businesses and consumers is their top priority when it comes to the mobile network experience.
What we hear from our focus groups and consumer survey findings is that customer expectations around networks have significantly evolved. Just six or seven years since it was first launched in the UK, consumers have come to consider the performance of 4G as the new minimum standard for network technology.
To stay successful, operators need to tune in to these expectations and encourage the government to foster sensible regulations to help network builds, particularly when it comes to the needs of the higher 5G frequency bands.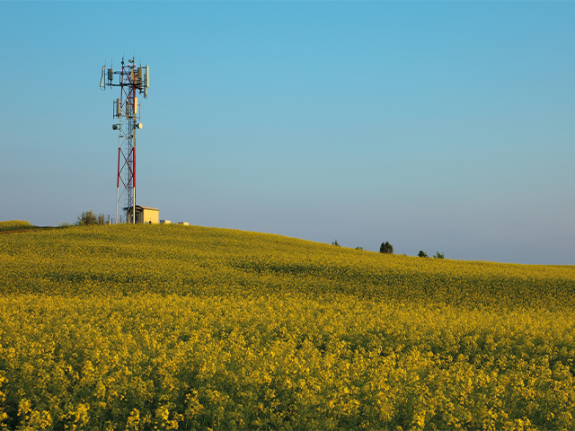 Radius Payment Solutions managing director Ray Ferris  
This year has seen all three major networks roll out 5G at pace, with device manufacturers scrambling to keep in step.
5G is now live in over 22 towns or cities from at least one of the major providers, which is super- exciting for UK business. Ultra-fast bandwidth is just one of the benefits, and far greater capacity in congested areas such as railway hubs will mean a better user experience.
There is no doubt that UK MNOs are far better prepared for 5G than previous iterations such as 3G and 4G, having learnt some valuable lessons about carrier aggregation and call quality from earlier rollouts and technology upgrades.
This all bodes well for having a superfast infrastructure in place for when Apple releases its first 5G handset in the UK – with Apple launches often seen as the catalyst for mass uptake of a service.
Network operators have been busy introducing double-data deals into the B2B market and allowing more genuine 'unlimited' plans that offer greater degrees of tariff management and avoidance of bill shock. This in turn has meant that the channel has had to show greater agility around service and digital capabilities to differentiate in the congested marketplace.
Hosted telephony and unified communications as a service (UCaaS) continue to grow rapidly in the SME segment, and the likes of BT are pushing customers to consider SIP and alternative options as the ISDN switch-off looms on the horizon.
All the above means a growing market opportunity for the right providers with excellent services and innovative products, with the potential for technology to lead growth in uncertain political times.
Excalibur Communications CEO Peter Boucher
In 2019, the UK woke up to the fact that poor internet speeds were holding businesses back – large and small. This year, we have seen the rollout of gigabit-capable infrastructure to reverse this trend. Full-fibre networks will bring huge economic benefits to the country, with an estimated £120 billion over 15 years.
Cybersecurity has, meanwhile, hit the headlines far too often. The industry has had to raise its game in not only protecting itself, but also equipping clients to reduce their exposure to attacks and incursions.
This year, companies have become aware of the importance of evaluating risks and putting a security strategy in place. There is a great deal that can be done to protect businesses from potential attacks in addition to having up-to-date software. We have realised that training staff to be cyber savvy is a key part of any strategy.
Uplands Mobiles managing director Paul Hooper
In everyone's home, and many offices, are smart speakers, with 2019 seeing a massive increase in these great IoT gadgets.
Many of us have our very own internet- connected speakers with integrated digital assistants, and it was the fastest-growing connected device in 2019: over 160 million units were sold globally, up from less than 100 million in 2018. The smart speaker market is expected to grow by more than 60 per cent year-on-year to a staggering £5.6 billion in revenue.
There is a lot to look back on in 2019, which shaped up to be a massive year for comms companies – but most significant must be the emergence of 5G and the thought of what is to come for countless potential 5G projects set to roll out across the UK.
We are seeing more and more new use cases in cloud computing and IoT, and will see even more when coverage becomes ubiquitous.
5G isn't the answer for all, but it sparks the imagination and starts conversations, driving demand for high capacity and low latency connectivity. Smart cities, artificial intelligence and the Internet of Things – these technologies are already starting to revolutionise business and, indeed, the way we live today.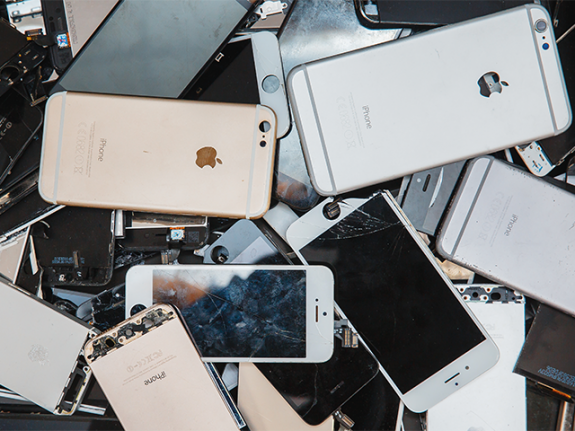 Mobile Phones Direct managing director Richard Baxendale
This year, we continued to see the migration of sales from bricks-and-mortar retail to online, with more customers than ever choosing online retailers for the purchase of their new phone.
We've also seen users' insatiable appetite for data continue to grow with the consumption of 'content on the go', driving huge growth in the purchase of larger data bundles of 50 to 100GB plus.
The launch of 5G services from all four UK networks (albeit with limited population coverage and device range) has breathed some real excitement back into the sector as organisations start to understand the benefits the technology will bring to their customers.
Exertis commercial and services director Rik Hubbard
Two key themes came to the fore this year: Huawei and 5G. Huawei's growth was halted by the US-China trade war and the removal of Google Mobile Services from new device launches, thereby depriving Europe of the Mate 30 Pro. Other brands capitalised on this, most notably Samsung with its excellent A series.
The hype around the launch of 5G was predictable and eerily similar to the launch of 4G. The reality has failed to deliver against the hype so far, with 5G reserved for the most expensive flagship handsets and those customers luckily enough to live where there is coverage.
Apple's decision to not include 5G in its new handset range looked like a mis-step, but ultimately didn't affect its sales.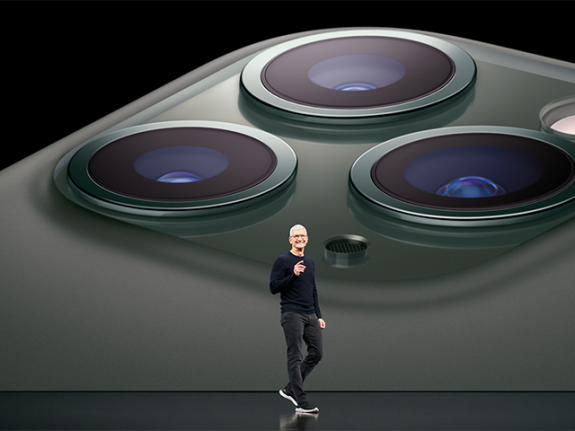 Lease Telecom director Simon Fabb 
2019 saw some interesting attempts to demonstrate innovation, with the likes of Samsung and Huawei putting a case forward for folding screens. Personally, I'm not convinced at all by this form factor or the retail price.
On the flipside, challenger brands such as Xiaomi looked within to offer an alternative message aimed at frustrated consumers who want high-performance tech without the profiteering.
Apple, meanwhile, returned with a play for the 'prosumer'. For many, the new line-up came with a warm welcome – not least from the enterprise sector, which overnight gained access to last year's line-up without the 2018 price tag. The deprecation of iTunes signalled another strong year for additional services, as Apple TV and Music look to become serious contenders for household streaming budgets.
Handset prices proved consistent, while market disruption continued throughout 2019 with unlimited data tariffs acting as a test bed for 5G. Expensive handsets and unlimited SIM- only tariffs further provided customers with great choice.
The year 2020 looks to be a year of service as we transition towards a marketplace in which consumers expect a pyramid of uncapped usage, the lowest prices and the fewest pains.
Iris IoT Solutions managing director Stephen Westley  
Wearing my two hats as a director of both an IoT solutions business and a mobile services and rugged hardware company, 2019 has been widely contrasting.
In the world of IoT, the furore and mystery around Huawei has alerted everyone to the fundamentals of security, particularly where data is the main rather than just secondary product. A focus on the integrity of the supply chain is good for home-based manufacturers and suppliers, and has also reinforced the fidelity of the supplier-customer relationship. Out of chaos comes a little sanity.
The year 2019 has also been a year in which those two great myths from both sides of the mobile fence – 5G and NB-IoT – have become more of a reality, courtesy of Vodafone.
While not yet perfected, both will have a major impact in enabling our world among consumers and the mobile industry alike, and Vodafone should be applauded for its efforts and leadership.
In the handset arena, it has been heartening to see the small shoots of re-emergence of those once great titans Nokia, with its rugged phone the 800 Tough, and Motorola with the Razr – even if in name only. This has tipped
at the great tide of Asian OEMs flooding our markets, where even tier-2 manufacturers (can they really be classified as such?) are producing some startling products.
On rugged turf, it's exciting to see what was always regarded as a niche market launching handsets that compete favourably with the 'latest and greatest' consumer offerings. You have the Cat S61, Ulefone Armor 7 and the Defender 3 with barcode scanner and the like – giving the user not only outstanding performance, but also reliability and the useful life expectancy and value-for-money they deserve, as well as opening new mobile markets.
As more and more users have changed to SIM-only, we expect growth in the rugged segment to continue as end users look at the true RoI in hardware.
Pier Insurance managing director Toby Stubbington
The handset market has remained subdued, with little impact from foldable or 5G technology yet. The consumer is mindful of the 'pound in their pocket', and therefore products such as SIM-only, refurbished mobiles and the development of a variety of finance options have become attractive to a large segment of the population.
In terms of mobile networks, Vodafone is certainly showing renewed promise with recent net additions and the Virgin Media deal. A dynamic competitive environment is important, with government support and regulation where the market falls short in areas such as coverage or, potentially, innovation. The digital debate over the course of the election is welcomed, assuming it leads to action.
Mobile software developments, with a focus on AI and machine learning, are exciting. Mobile devices, alongside home smart speakers and IoT, offer a rich environment for further customer value, and devices will continue to become more intertwined and important.