The rollout of 5G and a related set of communication capabilities, known as 5G New Calling (5GNC), could open up new revenue streams for mobile operators writes Henry Calvert, head of networks at the GSMA.
These capabilities promise to make operators' communications services fun, feature-rich, reliable, secure and easy to use. 
5GNC, which is now being deployed by operators in Asia Pacific and the Middle East, could help mobile operators reverse the longstanding decline in revenue from voice and messaging services, which has fallen by 60 per cent worldwide since 2008, according to GSMA Intelligence, amid widespread adoption of internet-based alternatives in many countries.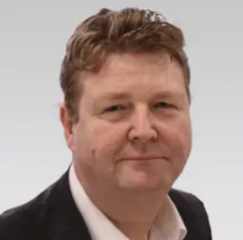 Drawing on new 3GPP standards, 5GNC enables operators' voice and video calls to be enriched by real-time translations, animations, avatars, stickers, photos and other digital content, such as labels and business cards. Users can also easily share their location or screen during a call, or play a game with the person they speak to.
As well as being fun for consumers, these options could be valuable to businesses looking to improve customer service and interact more effectively with clients. For example, China Mobile is piloting a service that would allow a driver involved in a car accident to conduct an enhanced video call with their insurer with augmented reality labels directing the customer through the damage assessment process. 5GNC also enables enterprises to share verified business cards with consumers, thereby enhancing customer trust, and speeding up interactions.
Operators can reclaim the communications layer
5GNC will build on mobile operators' communications services' strengths such as universal reach and services working out-of-the-box in contrast with third party applications requiring pre-installation and activation of software or a separate subscription/identity and is limited to users using the same third-party application.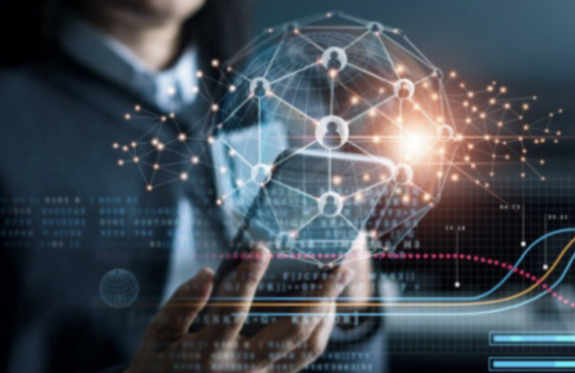 The 5GNC content-sharing functions are realised through a mini-app that is automatically provided by the network to both devices.  
Further, operators' communication services can leverage the quality of the service framework of the current mobile system to guarantee a minimum level of performance. This is critical as some new kinds of services will have stringent connectivity requirements to work correctly (for example, augmented reality communications require ultra-low latency). Moreover, operators' communication services already support emergency calls and other regulatory requirements including providing the location of the user, call back if an emergency call is dropped, and prioritised handling of an emergency call in the device and the network. 
How does 5GNC  work?
5GNC requires compatible devices which harness the capabilities of 5G networks and the IP Multimedia Subsystem (IMS). A 5GNC mini-app can be invoked during a call or prior to the establishment of the call to provide multiple features for users to improve their experience. These mini-apps are native features of the device, can be always kept up to date without user intervention, are secure, are not tied to a specific ecosystem and make use of the binding between user identities and mobile numbers.
5GNC is underpinned by 3GPP IMS specifications as profiled by existing  GSMA's permanent reference documents for voice and video over IMS. As a result, 5G networks and devices already support video-based functionality which can be used as a basis on which operators can start experimenting with 5GNC. Experts from CMCC, Telefonica, and others discussed these functions extensively during a 5GNC roundtable at MWC Shanghai in June. The key findings from the roundtable will be published in the upcoming 5G New Calling white paper to be launched in September.
Moving forward, 5GNC will greatly expand operators' capabilities by harnessing the IMS data channel, which is being developed in a number of international consortia, including 3GPP, the GSMA, W3C, and IETF.  When 5GNC is enriched by the IMS data channel, operators will gain access to JavaScript developers' wealth of experience in web technology, creating a new ecosystem. 
5GNC could eventually be used in conjunction with mixed-reality headsets to enable people to interact using 3D avatars, rather than simply seeing each other in 2D in video windows. During this kind of immersive call, facial movements and body gestures could be tracked and portrayed digitally, synchronised with voices. 
A new platform to open up new revenues
Over time, 5GNC will provide operators with new opportunities to generate revenues, deliver better experiences and reduce customer churn. As the technology reaches full maturity, mobile operators will have access to a powerful platform to develop, deploy and manage a wide variety of bespoke services that are tailored to address disparate use cases, while being able to offer new capabilities to third-party application developers to create and distribute their own services. 
With 5GNC, operators could re-claim their lead role in the service layer and set up win-win relationships with Internet services using globally-defined APIs to tap the advanced capabilities of 5G networks. It is time to give voice calls – the most long-standing service in telecoms – a new lease of life.