Inflationary pressures will squeeze sales of mid-tier phones but sales of 5G flagship devices are expected to hold up
Around 330 million used devices will be sold this year worldwide but shipments of new mobile phones are expected to drop decline a further four per cent says analysts CCS Insight .
CCS Insight tracks the second-hand market segment and reckons the global mobile phone market will experience another tough year with shipments set to be at their lowest annual level for well over a decade at 1.35 billion units,
Worldwide shipments of new smartphones will fall to 1.16 billion units according to CCS Insight's latest market forecast. The demand for high-end devices will grow in line with the further adoption of 5G.
Despite difficulties in the wider market there will be growing demand for 5G high-end devices
"The mobile phone market was in touching distance of selling 2 billion units a year in 2015. But people are happy to use the same phone for longer. There is the growing appeal of used devices." explains Marina Koytcheva, Vice President of Forecasting at CCS Insight.
The decline in new devices is expected to be more pronounced in the first half of 2023. Recovery is expected in the fourth quarter when economic headwinds are expected to calm. Most regions will see shipments drop. Western Europe and North American markets are being hit by inflationary pressure and financial uncertainty while demand in China is forecast to improve after the lifting of Covid-19 restrictions. Demand in India will remain stable.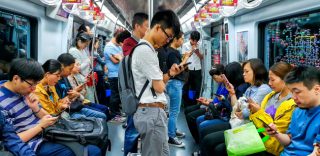 CCS Insight says brands focussed on premium phones will continue to benefit because higher-income consumers are less affected by the weaker economy The high-end market is expected to remain relatively strong in 2023. 5G phones are forecast to reach 700 million shipments, accounting for more than one in two phones sold yearly.
 CCS Insight expects the market to gradually improve next year but not recover to the levels seen in the mid-2010s as the increasing strength of the second-hand market suppresses demand for new devices. The market for used mobile phones is expected to continue growing even when the financial outlook improves, as people become more environmentally conscious. This trend is likely to continue in the coming years, with second-hand devices as a proportion of all sales forecast to almost double by 2027.
"Mobile phones remain the most loved connected device that people own. But that doesn't mean consumers want to keep buying phones as often as before or purchase brand-new devices. Post-pandemic consumer behaviour has changed, and the industry needs to adapt to the new reality," Koytcheva concludes.
CCFS