Apple is expected to sell over 150 million units of its new iPhone 15 lineup within the first 12 months of release, according to research firm IDC.
IDC's data indicates that around 60 per cent of all iPhones currently in use are more than four years old, representing a potential user base of over 600 million individuals ready to upgrade to a new iPhone.
Francisco Jeronimo, IDC Europe Vice President of Data & Analytics said:
"Consumers are holding onto their devices for longer durations, on average 36 months in many countries. There is a substantial opportunity for Apple to encourage upgrades among those who have owned the iPhone 11, iPhone X, XR, XS, or even older models for more than four years. A comparison of product specifications clearly highlights the benefits of upgrading. However, with over one billion iPhone users, the new iPhone 15 lineup is poised for success, even in the absence of significant changes."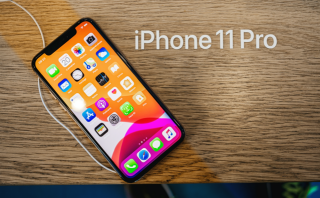 Jeronimo also mentioned, "the emphasis on higher-priced Pro models has significantly contributed to a 24 per cent increase in the average selling price of Apple's iPhones, rising from $837 in 2019 to $1,026 in 2023."
"When comparing the iPhone 15 with the iPhone 14, iPhone 13, and even the iPhone 12, there appear to be minimal differences in product specifications. All these models offer 5G capability, Face ID, similar displays, and comparable cameras. The Pro models have consistently provided clear differentiation from the standard versions.
"Apple must explore alternative form factors, such as foldable smartphones"
"This strategy has driven Apple to achieve a remarkable 74 per cent market share in the premium segment of over £1,000 during the second quarter of 2023. Remarkably, this segment has experienced a robust 27.4 per cent year-over-year growth in the first half of 2023, while the overall smartphone market has declined by 11 per cent over the same period."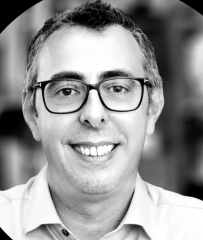 Jeronimo believes that Apple must explore alternative form factors, such as foldable smartphones.
"The main risk looming over Apple and other manufacturers in the years ahead is consumers' waning enthusiasm toward smartphones. These devices are gradually losing their appeal as the excitement surrounding new features becomes commonplace. Upgrades will be motivated by the necessity to replace malfunctioning or deteriorating phones, rather than by features that are now taken for granted in current smartphones."
"The iPhone 15 lineup marks a step forward in innovation, sustainability, and premium appeal and improvements in camera technology, design aesthetics, performance, and connectivity, including USB-C connectivity. The iPhone 15 and iPhone 15 Plus are poised to tap into a substantial user base of older iPhone owners, providing compelling reasons for them to upgrade. However, looking ahead, the significant risk Apple faces is smartphones evolving into commodities, leading to diminished consumer enthusiasm for upgrades beyond essential replacements."