Dr Paul Carter of Global Wireless Solutions shares his insights from his teams work and talks about how technology is evolving more than ever
Consumer and business needs are constantly changing in a time where technology has become essential in many aspects of life.
Different consumers require different things, and technology is now evolving and becoming more innovative to match these needs.
Global Wireless Solutions (GWS) is a company that conducts wireless network testing as well as consumer research to get a better understanding of network performance and the needs of customers. 
Data is tested and collected everywhere consumers use their device from houses, indoor venues and on the road. 
The man behind GWS is Dr Paul Carter, who started the company in 1996 to provide benchmarking solutions, analysis and testing.
Dr Carter spoke to Mobile News about the work GWS does as well as discussing the findings from recent data collected by the team.
Consumer feedback
For a few years, making a claim about network performance regarding which is the best, fastest and who has the most coverage has been significant to GWS and its data.
Surveys are conducted where customers are asked about their preferences around different network elements and this information is applied to the data collected and then the networks are ranked based on consumer feedback.
Dr Carter says that as the company has become more involved in the combination of consumer perception with data collection, GWS has enhanced its service to include something called OMCP- (One Measure Consumer Panel).
"In the US, we have a panel of tens of thousands of panellists that we compensate for by allowing us to get data off their phone," he says.
"We also know the demographics such as age and gender, then we can determine not just the network performances, but also their behaviour, what apps they use, how much time they spend on their phone, and where they use their phone."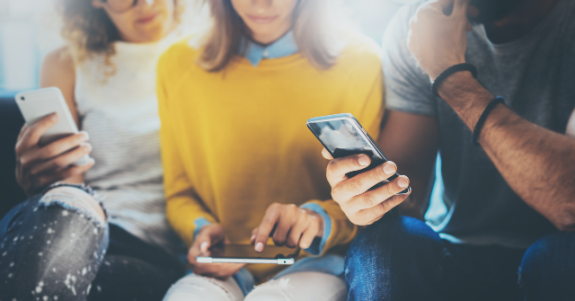 He explains that this is something that is conducted in the US but it will soon be launched in the UK.
Panels, focus groups and surveys reveal a lot about what services people are looking forward to and what technologies are most relevant to them.
"We did a survey in early 2020 in the UK with businesses and asked them a variety of questions about what different services matter to them the most and interestingly, video conferencing was bottom of the list and this was just before covid!
"Then of course, covid hit and it became the norm for everybody. It is hard to predict the future in terms of what could be important for us.
"For example, we did another survey in the US about 5G and services they were looking forward to the most, and what came out number one was VR (virtual reality) video conferencing. So we've come forward a couple of years and people's attitudes and understandings have changed massively."
Connecting everyone
VR is an exciting and growing market in terms of gaming, gambling and streaming according to Carter, but other technologies are also proving popular with consumers.
"Telehealth is also something that has popped up dramatically over covid, and this would save you a trip to the doctor as they could have a look over the camera.
"We've done surveys in some of the Scottish remote islands to try and understand how they can survive into the future and how the digital divide can be bridged.
"It's seeing how important communication is in these remote islands and they see communication as one of the main sources in maintaining their society and keeping youth in the society. 
"If you can't connect online to do something like basic education, taxes, and telehealth online, then you want to go somewhere where you can."
He continues by saying the findings from the research show that connectivity is a 'must-have' for everybody and that the digital divide will continue to be reported on and measured by GWS. 
Rural connectivity is being tackled by major operators and the UK government with investment ongoing- but Carter says it is a tough nut to crack.
"As the UK comes out from Brexit and continues to compete with Europe and the rest of the world, it obviously needs an infrastructure that can support everybody.
"The UK, for a country of its size, has a pretty dense population but there are still massive areas of green land so it's quite a challenge to get coverage to some places when historically there have been restrictions on mast heights and planning permission.
"With 5G, different jurisdictions and initiatives that allow access to deploy on street furniture- obviously the local authorities need to work with the operators along with the government, so everyone needs to work together and play their part."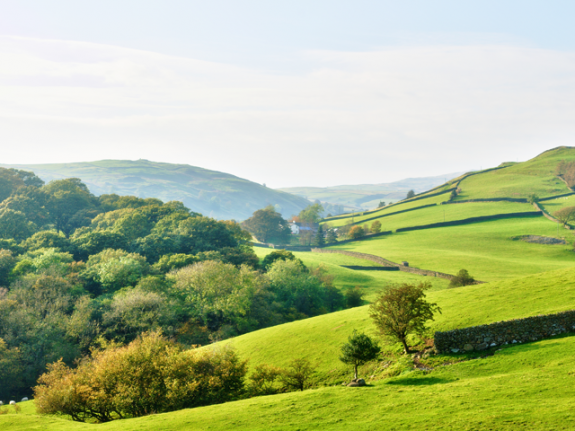 In the US, Carter says the latest 5G report revealed that the uptake of 5G in rural and urban areas has increased and it seems to be rising more in rural areas.
"I suspect a similar situation will occur in the UK," he says.
"But you always start with your urban, main highways and then it trickles down. These guys are paying a lot of money for the spectrum so they need to deploy it, get it out there and make money off of it so it all sort of makes sense."
Predictions for the future
Carter believes that the landscape of technology, 5G and consumer needs will keep changing as time goes on.
Standalone 5G will be utilised and more private 5G networks will appear which means that the network needs to be integrated into many aspects of our lives.
"Now, when you drive your car up to a traffic light, you and your car have no idea when the light will change- but that's ridiculous because that traffic light should be connecting to a smart city which should be communicating with your car so that you can take advantage of the best route.
"It's having communications to enable every aspect of your life whether it's smart cities, telehealth, transportation, any area of your life and I think we'll be more and more dependent on connectivity to the cloud essentially. 
"Whether this becomes more of virtual reality, all sorts of things will evolve. In the future, we will be more productive with our phones as all of these things in our society are evolving and communication is at the centre."