By Marc Overton, Managing Director of Division X, Enterprise at BT
When I joined BT earlier this year to lead the new Division X unit within the Enterprise division, I was stepping into a business that has more than 100 years of expertise and innovation behind it. Our history is something that we are immensely proud of, but it's the future that's hugely exciting.
At the heart of our strategy is to be a better, more modern BT and we are on a charge to evolve from traditional telco to a technology company, while also enabling businesses and the public sector to make the same leap.
And that's what is front and centre for us in Division X – to be the best digital transformation partner, helping our business and public sector customers take advantage of a digitally enabled future.
That includes delivering quantifiable business outcomes for customers, and leading end-point solutions to improve productivity, optimise operations and drive cost savings, such as asset tracking, predictive maintenance, connected sensors, real-time data processing, automation, and robotics.
Managing these transformations is increasingly complex, and sometimes quite niche, and so the need to 'collaborate to innovate' has never been greater.
But choosing the right partners is critical. You must look for complementary skills and assets that add value. It's not simply a question of working well together, you have to collectively drive better business outcomes than any one of you could achieve alone.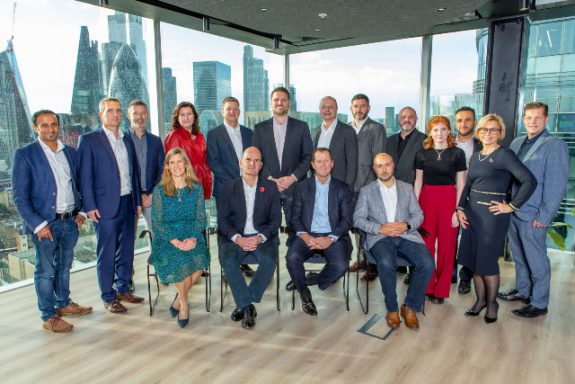 So, for us to be the best for our customers, we need to have the best-in-class partnerships to meet, deliver and exceed their expectations.
And it's something we are taking seriously at BT. We already have world class research and development functions and rich network experience and are actively engaged with many businesses today who are grappling with making the shift to a digital future.
An example of this is reflected in our work with Belfast Harbour and the Port of Tyne, where we are deploying private 5G networks to help them revolutionise their processes, track assets, and understand how sustainable and productive their operations can be.
Also, our partnership with Hyperbat in developing the world's first 5G Virtual Reality Digital Twin solution is helping to accelerate the manufacturing process for electric vehicle batteries; and our innovative 5G trial with the BBC at the Commonwealth Games in Birmingham this summer also demonstrated the potential for a portable 5G network to transform broadcasting for live events.
None of the above would have been possible without the support of multiple partners, and so we made the decision earlier this year, as part of our BT Means Business Enterprise Customer Charter to create a more structured partnership engagement that would allow us to accelerate our ambitions and co-innovate in a more coordinated way.
Over the past number of months we have been talking to partners about the form this engagement should take and I'm delighted that this month, we launched our Partner Advisory Board (PAB), with the first wave of many partners joining the new collaboration.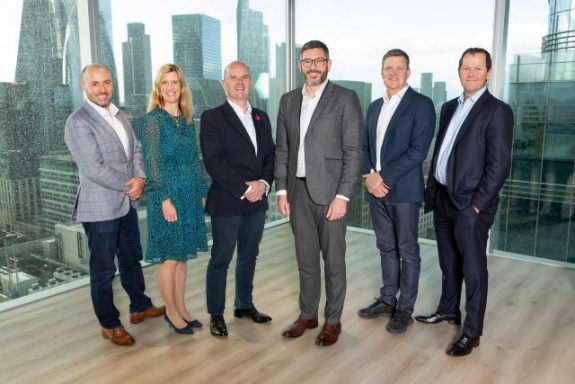 The purpose of the PAB is for industry leading companies of all sizes to come together to discuss and share insights and best practices, to examine innovative propositions, and to debate potential solutions to current and future challenges that business leaders are encountering.
We held our first meeting this week where I was joined by Katherine Ainley (CEO UK & Ireland, Ericsson), Clay Van Doren (CEO Northern and Central Europe, Atos), Mike Grogan (Director Media & Communications Industry, Microsoft) and Warren Tucker (Partner and Head of Cloud & Digital, PwC) to set out the future roadmap.
Our aim as a group is to team up and accelerate the co-creation of digital solutions alongside our customers. This ranges from health, to logistics, transport and manufacturing.
BT has already launched a number of propositions in partnership with the founding members of the Board:
Our Digital Vision partnership with Atos to provide customers with a powerful AI-based analytics tool to extract value from their digital images and videos,
Our strategic alliance agreement with Microsoft to accelerate innovation across enterprise voice, cyber security and industry-focused services in sectors from digital manufacturing to health, setting businesses in the UK and around the world back to growth
The first commercial 5G Private Network 'off the shelf' product with Ericsson offering the next generation mobile network technology products to businesses and organisations to enable new innovative applications and IoT capabilities.
And our partnership with PwC to inject deep industry insights – with an initial focus on transport and logistics and healthcare – together with cloud and digital transformation expertise to help organisations solve important problems such as productivity, asset tracking and sustainability.
But it's not just about the UK's large businesses and titans of the industry. Going forward, we'll also champion the growth of UK tech start-ups and scale ups through this process, working with ETC, BT's Digital Incubator team, to identify and nurture the best tech companies. Our ambition is to help increase digital technology adoption across multiple sectors and improve and increase the number of solutions we can offer to customers.
Over the coming months we plan to welcome even more business partners to the PAB. We're looking forward to the exciting joint value this can bring, and, in turn, the opportunity we have to build and sustain partners of choice for our 5G, IoT, AI, infrastructure, security and future solutions.
At BT our purpose is to connect for good, and to do so in a way that is inclusive, responsible, and sustainable – our new Partner Advisory Board is no better example of this in action.