Lack of digital skills is costing the UK economy billions, but the private sector must do more, says Martin McFadyen, Virgin Media O2 Business' Head of Public Sector
Today we spend more of our lives online than we ever have done. Not only is it where an ever-increasing proportion of work is done – it's also where we socialise, pay bills, look for work, access vital information and manage our everyday lives.
And as the Cost of Living crisis continues to bite, adverse macroeconomic conditions are having a very real impact on millions of households across the country – as well as businesses of all shapes and sizes.
But what may be less well understood is the impact of the Digital Skills gap – both on the economy at large and on people's everyday lives.
Online skills shortage costs us all
New research published by Virgin Media O2, in association with the Centre for Economics and Business Research, has found that a lack of digital skills is costing the economy £12.8 billion in GVA (Gross Value Added).
On a more granular level, the research found that 5.4 million Brits are unable to carry out simple digital tasks, such as shopping for the best deals, buying a train ticket, or staying in touch with friends virtually.
The technological revolution of recent decades has brought with it the potential to improve people's health, wellbeing and personal fulfilment. But too many people are still locked out of these benefits – which many of us take for granted. The move to a more digital world was coming for many years before the pandemic forced us all to go home and log on.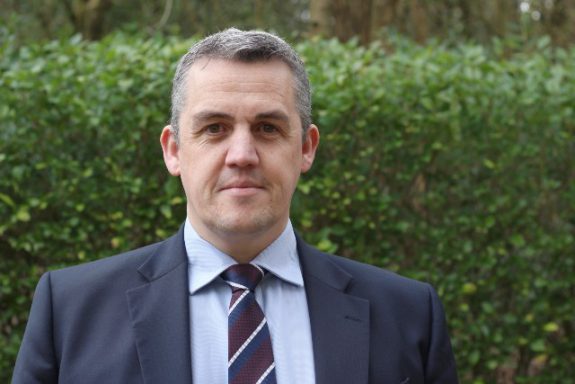 If the Digital Skills gap is left unaddressed, we risk exaggerating the divides that already exist in our society. And we will exacerbate the worst effects of the Cost of Living crisis for those who feel most digitally-excluded.
Creative solutions
That is why Virgin Media O2 Business has launched the 'Connect More' Programme: to tackle digital exclusion in partnership with local authorities, and the wider public sector, around the UK.
The Programme is designed to help digitally-excluded local community residents with the skills, confidence, and motivation to use everyday technology and get online to make the most of the internet. It will see Virgin Media O2 Business volunteers – from across its 2,000-strong workforce – use five paid volunteering days a year to deliver much-needed digital skills training, such as through local authority-run drop-in centres, across the UK.
It follows a successful pilot scheme we ran alongside the Greater Manchester Combined Authority (GMCA) in Wythenshawe, in the south of Manchester. Virgin Media O2 Business volunteers worked side by side with the GMCA to identify pockets of need and deliver digital skills training. Our work with the Wythenshawe Community Housing Group saw us offer free skills sessions and work directly with residents to build confidence in their online skills.
The private sector must step up 
The digital skills gap isn't just a public sector problem to solve. It is vitally important that the private sector, where it can, steps in to help bridge this divide.
The pilot project with the GMCA was a clear demonstration of the real world benefit that private companies can have, when cooperating with local government in targeted projects to address identifiable needs.
Given the current economic headwinds, it may seem intuitive for the private sector to retreat from initiatives like these.
But this is counter-productive – the onus for solving the digital skills gap does not solely sit with the public sector. As with a number of societal challenges, increasingly we find the most effective remedies can sometimes be found when the public and private sectors come together.
There is a wealth of expertise and unique experience private enterprise can bring to the table, not to mention the "people power" we can offer.
Our latest piece of research shows clearly that digital skills have a major impact not only on people's professional prospects, but also on their overall quality of life.
The longer we wait to address the digital skills divide, the worse the effects of the Cost of Living crisis will be on those who have been shut out from the digital world – and the benefits it brings. Now is the time for us all to work together to close the gap.