Staffordshire distributor is 32 out of 100 top fastest-growing firms in the region
Eurostar Global Electronic's annual growth of nearly 30 per cent makes it one of the Midlands fastest-growing companies according to Midlands Business Insider magazine, which ranks companies based on growth over a four-year period.
The Staffordshire-based distributor ranked 32 out of 100 in the magazine's annual Growth 100 index for 2022.
Midlands Business Insider's Growth 100 considers a company's turnover over five years, from data submitted to Companies House to calculate an average percentage gain over four years. To make it into the G100, a business has to have shown an increase in its turnover of more than 18 per cent a year, for four years.
Eurostar Global's s ranking in this year's Growth 100 qualified by its year-on-year growth of 29.18 per cent. Topping the list is Gymshark, Solihull-headquartered fitness apparel and accessories brand which sells online in approximately 170 countries.
"EGE continues to deliver significant growth and is building on its reputation and working on enhancing its position as a leading wireless technology hardware distributor, through expansion into the wider ecosystem of complementary products and services," said managing director Peter Carnall (below).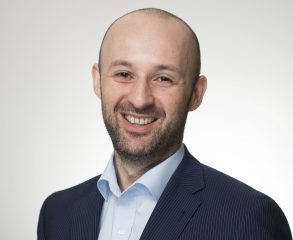 "Being featured in this year's Growth 100 is a significant achievement. To rank 32n out of 100 alongside local Midlands businesses such as Gymshark and Palletline is a significant achievement that makes me immensely proud. Delivering double-digit growth as we enter our 16th  year of trading, is a testament to the hard work, dedication, and experience of the team here at Eurostar.
"It also gives us the base to continue our future expansion, as we embark on our plans for 2022 and beyond. This includes a new 43,000sq ft warehouse (main pic) and an innovative new range of products and services. We'll soon have the capacity and capability to offer a unique and differentiated distribution proposition, that will enable us to build on the results that have helped us achieve this ranking."