This year is set to be big for 5G, after operators got services off the ground in 2019.
So how will it play out in 2020? And what else should the market be looking out for? We ask the experts.
Amdocs Open Network CTO Angela Logothetis
As incumbent communication service providers (CSPs) move to 5G, they will need more – and a broader range – of spectrum, ranging from low to high band. In 2020, we will see innovation in spectrum to deal with this demand.
Expect to see billions of dollars spent in auctions as operators learn where and how to best use spectrum such as millimetre wave (mmWave) to deploy technologies that increase efficiency and support "re-farmed" spectrum.
5G will also lead to new, disruptive players entering the market in smart cities, with new IoT devices and private networks. All these new players will also require spectrum, driving innovation in regulation and allocation.
Multiple countries, including the US, Japan, Germany and the UK are already regulating spectrum bands to be available through shared and priority access, and to be dedicated to enterprise applications.
As 5G begins to take hold in 2020, this will encourage innovation, disruption and competition. Traditional CSPs will evolve to open cloud networks, network-sharing, network-slicing and new spectrum to attain the cost structures, agility and innovation to compete on the new technology.
Samsung Corporate VP, UK and Ireland Conor Pierce
2020 will be an incredible year for the mobile industry: we're on the cusp of some amazing innovations that will change the way we live, work and play.
Consumers are desperate to see how the smartphone will evolve in form and function as brands get innovative with materials and app functionality. The Samsung Galaxy Fold boldly pioneered a brand new category of smartphone that has set the tone for the industry and piqued everyone's interest in what comes next.
The smartphone will become a remote control for our homes, linking us into a more connected way of living in which smart appliances will begin to learn our preferences and operate as a sixth sense.
By this year, most Samsung home electrical products will be IoT-ready and able to connect to its SmartThings Platform, so the smartphone will take on a new role as a home life assistant.
Having shipped the most 5G-ready handsets in 2019 with the S10+ 5G and Note10+ 5G, Samsung is excited about the possibilities for gaming, VR and the smart enterprise.
This is a huge leap for connectivity and the second digital revolution is upon us; enhanced connectivity will be the catalyst for major innovation in apps and connectivity.
Chargifi CEO and co-founder Dan Bladen
Never more than now has convenient access to power been in greater demand as a result of our 'always-on' lifestyles, with consumer demands shifting to prioritise power over anything else.
According to the latest survey by the Wireless Power Consortium, 'battery anxiety' remains high and has increased year-on-year, with 73 per cent of consumers experiencing it.
With Apple announcing last year that all devices from the iPhone 8 upwards were being shipped with wireless charging, this puts the number of wireless charging devices at around one billion at the time of writing.
As we enter the new decade, all the signs are that this is set to increase further, with more and more consumers carrying wireless-charging-enabled devices under the expectation of being able to power up seamlessly.
Indeed, the number of such devices was expected to rise to around 1.7 billion by the start of 2020.
Such charging will, meanwhile, become faster and we'll see rumours about laptop wireless charging. Research has revealed that 50 per cent of employees expect wireless charging in their office space.
This type of demand gives businesses an opportunity to monetise on power, with the deployment of a cloud-managed, smart wireless charging service able to increase engagement, satisfaction and loyalty, enhancing service and driving revenue.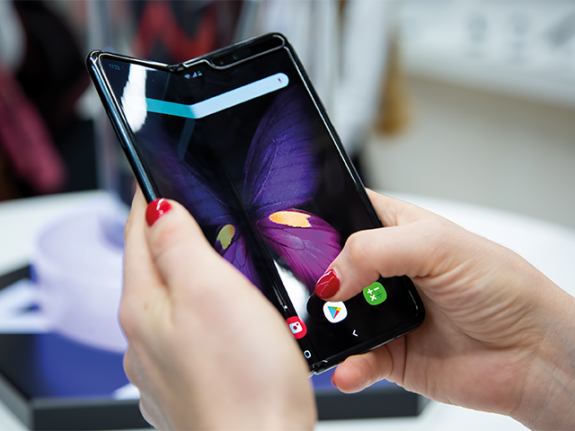 O2 UK Chief operating officer Derek McManus
5G itself will not arrive in big-bang fashion, but incrementally over the coming years as new networks are built out, standards are set, spectrum is allocated and new compatible equipment becomes available.
But with networks now live in many parts of the country, 2020 will be the year we'll see the emergence of many exciting and transformative applications for businesses large and small across a whole range of sectors. The first 5G capabilities to become available this year will be greater bandwidth and faster data transfer speeds, with improved latency.
Enhanced mobile broadband (eMBB) will enable remote employees and mobile workers to enjoy seamless, high-definition video-conferencing on 5G-enabled smartphones, while engineers can harness 5G-enabled VR to faster diagnose faults from a central base, thereby reducing costs for the business.
5G also shifts wireless connectivity from something we experience through personal devices towards an integrated infrastructure of buildings, transport and utilities, providing unprecedented benefits for citizens, businesses and cities alike.
This ubiquitous connectivity will become the backbone of our smart cities, helping to make energy grids more resilient, slash unproductive commutes and free up time in our overstretched public services.
As the benefits of 5G become increasingly clear, I expect to see improved coordination and cooperation between regulators, governments, operators and vendors to help maximise its impact.
Pangea System architect Dr Arslan Usman
Now that all four UK MNOs have dipped their toes in the 5G waters, they'll be competing to claim the most widespread coverage. This is great news for end users and providers alike: 5G connectivity sooner and in more locations is a definite win, and a big step towards the Digital Britain we're all looking forward to.
Work can now start on the small cell base stations that will enable dense 5G coverage beyond key city deployments. And it's now confirmed that we'll see another Ofcom spectrum auction in the sub-60GHz band, which will further steer operators' 5G developments.
In terms of devices, the big focus has been on 5G-ready mobile phones; but in 2020, manufacturers will join the fray with routers using the technology that can compete with fixed-line Ethernet speeds of up to 1Gbps.
We'll also see the debut of IoT devices that support 5G by the end of 2020, focusing on network-slicing and efficient power consumption. But the star of the show, of course, will be super-fast 5G speeds.
In the meantime, we'll see a lot more 5G trial solutions and demonstrations, such as Vodafone's cross-country haptic rugby and Three's live holographic ad in 2019.
Keep an eye on the automotive industry too: cellular V2X (vehicle-to-everything) tech is going to make leaps and bounds with the near- zero latency of 5G. Smart cars will make some serious breakthroughs with assisted driving and accident reduction, and we'll be one big step closer to fully self-driving vehicles.
uSwitch Head of commercial broadband and mobiles Ernest Doku
2020 is a year in which all those esoteric, lofty promises of 5G will finally come into sharp focus for consumers.
We are expecting to see providers and MVNOs bring more fully formed and compelling propositions to market, with live networks stretching their legs in terms of use cases, speeds, coverage – and, more importantly, competition – in a meaningful way.
We will no doubt see a second wave of devices supporting 5G technology, including Apple's. That means the race for faster speeds can begin in earnest and expand beyond the flagship sector.
This is great timing, given that end-of- contract notifications stand to potentially shake up the market in a huge way and introduce more competition, spurring disengaged consumers into action to reassess their options.
Three-year contracts – both to help hold onto such wavering customers and subsidise rising device costs – look set to become the norm.
Folding phones will continue to pervade the market in terms of column inches over consumer uptake, but will remain a curiosity until pricing is relevant to the average customer.
Lastly, fixed-mobile convergence will continue to be a big power play, and will serve to blur the lines of connectivity as broadband and mobile are bundled even more tightly as a utility for data-hungry customers. All those streaming services have to end up on our phones somehow.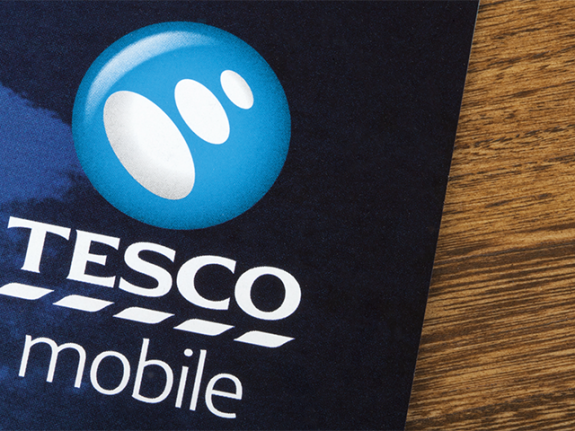 GfK Director of technology Imran Choudhary
In 2020, we can expect to see the continued ramp up and rollout of 5G. This will come in two forms: firstly, from networks as they look to promote new services; and secondly, from OEMs, which will undoubtedly launch more 5G-capable devices.
As a result, we can perhaps expect to see a much needed boon for OEMs and networks as consumers come to take advantage of services using the new technology and acquire 5G-capable devices – bucking the wider trend of consumers holding on to their devices for ever longer periods of time.
In addition, we can expect a push on wider connectivity towards the end of the year as OEMs of devices such as wearables, laptops and tablets look to take advantage of 5G and the additional connectivity opportunities.
The year ahead will see a continued focus from Chinese challenger brands on the UK as they look to grow their footholds in the market.
From our research, less consumers are saying that it's very important to know where and how their products are made, meaning Chinese players could have greater traction in 2020 given their focus and change in consumer attitudes.
This year, we can also expect to see more foldable devices coming to market as the technology to produce such devices improves and costs potentially begin to settle. We can expect at least a handful of foldable devices from a variety of OEMs in 2020 as this innovative space begins to reveal which type of folding devices can be made for mass consumer appeal.
Improved software and OS developments will see more AI arriving in mobile devices and integrated into functions such as taking pictures, while there will also be more development of AI assistants from the likes of Siri and Google Assistant. This will be coupled with continued growth in smart speakers as big brands and OEMs continue to drive this segment, which appears to have plenty of headroom to grow.
In 2020, we may continue to see more shifts in consumer attitudes as segments such as Gen Z find their feet in wider society and grow their purchasing power. This, coupled with wider social trends, will have an impact on what our industry does to cater for dynamic consumer segments.
Finally, we can expect to see further proposition development from MVNOs and MNOs, with more converged offerings coming to the market from those offering dual, triple and quad-play propositions.
We could see the arrival of more sub-brands and even more MVNOs in a crowded space, pushing the industry to focus on loyalty and reward mechanics in a bid to keep consumers happy in a post text-to-switch marketplace. We're excited to see how 2020 unfolds.
Cobham Wireless VP of business development and technology Ingo Flomer 
For many building owners, there's currently not the financial incentive to create the kind of 5G user experience touted by the press.
Most of us are happy today with the performance we receive when using our phones, or else don't really give it a second thought. This will change when 5G devices become more affordable and more widespread, and new use cases are developed. This means building owners will have to be ready.
This year, they will request that current wireless coverage systems are easily upgradeable to 5G, offering the perfect cost- effective solution.
Venue owners and operators want longevity and return on investment for purchases; what they don't want is to have to buy a whole new system in a year or two as demand for 5G in-building coverage grows.
From a technical standpoint, upgrading platforms to 5G will mean wider frequency bands (such as 400MHz in the 3.5GHz band). I expect 3.5GHz to be in most indoor environments, though this is not about increasing coverage but boosting capacity.
Ethernet-based protocols will, meanwhile, be used to increase data-transport efficiency.
Excalibur Communications CEO Peter Boucher
It's an exciting time for telecoms and businesses now that superfast broadband and 5G are really here and rolling out.
I think that in 2020 we will all be working hard with customers to develop a new generation of services and applications using IoT, which will make a lot of things possible.
The telecoms industry has also been talking about unified comms (UC) for the last ten years, but I think this will become a reality in 2020.
With Microsoft Teams now being properly voice-enabled, the market finally comes together, integrating multiple mediums of communication across multiple devices.
MATRIXX Software Co-founder and VP of marketing Jennifer Kyriakakis
We predict we'll see a huge uptick in 5G announcements this year from carriers bringing the technology into specific locations and creating 'smart spaces'.
This is similar to what we've seen Verizon announce with NFL stadiums and Vodafone with London's Gatwick airport.
While operators will continue to struggle with marketing 5G direct to consumers, the immediate opportunity will be the massive connectivity of devices, franchise businesses and people in transit driving substantial revenue from locations such as airports, train stations, conference facilities, theme parks and stadiums, where there is a high density of users and traffic.
Meanwhile, smartphones may start to lose equity in our digital life as wearables take centre stage.
As the industry waits with bated breath for the 5G iPhone to drop, 2020 will be the year in which we start to see more momentum with alternative devices.
Major tech companies, including Amazon, Google and Facebook, are working on an array of wearable devices that will offer consumers the same touchpoints to information, such as video, AR, VR, apps and search.
Expect to see an onslaught of watches, glasses, rings and bracelets that leverage 5G replace many capabilities of your smartphone.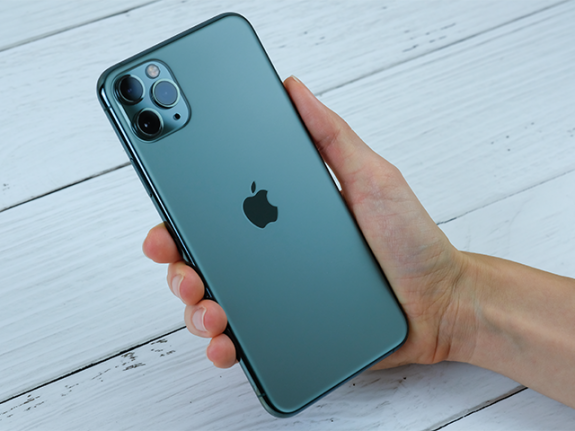 CCS Insight Director of consumer and connectivity Kester Mann
Another big spectrum auction looms this spring, and it's bound to be keenly contested once again. This one will be significant for the sale of low-band airwaves at 700MHz, which are best suited to providing widespread mobile coverage.
After fledgling network launches last year, 2020 will see 5G technology gain traction – with uptake driven by rapidly falling device prices and continued network expansion.
CCS Insight expects there to be nearly five million 5G connections in the UK by the end of 2020. With all four networks going live in 2019, keep an eye out for the first launches of the technology by MVNOs.
We should also closely monitor Three's efforts in 5G fixed wireless. With an enviable spectrum holding, it believes it can make inroads into the home broadband market, but questions remain as to how the technology will perform and whether people would switch to a provider without a fixed- line heritage. Having delayed its 5G rollout in 2019 despite making significant noise, Three has much to prove this year.
In another hectic year ahead for UK telecoms, watch out too for expanding offers based on unlimited mobile data, an acceleration in convergence strategies, Vodafone's continued turnaround, a ramping-up of competition on "full-fibre" broadband and initial impact from Ofcom's recent initiatives – notably text-to- switch regulation.
IDC Research manager Marta Pinto
Unsurprisingly, there will be a lot of growth around 5G.
As auctions take place and carriers roll out networks and services – in whichever form of partnership, shared infrastructure or nationalisation of key infrastructure – and consumers start experiencing the benefits of 5G, selling hardware will become easier.
The introduction of more models in different price ranges will diversify the current offering and appeal to more consumers, with all eyes on Apple's anticipated September launch. Hints in recent announcements from Qualcomm raise expectations of a 5G iOS device being launched within nine months.
The refurbished device market is, meanwhile, not just a consequence of market demand, but also a profitable way for responsible disposal of electronic devices. This market is forecast to continue flourishing and make first-hand sales more challenging.
While the dominant design is still the rectangular unibody device, the invention of the notch, the punch hole and pop-up cameras have seen smartphones evolve and now move on to the creation of the foldable device.
New form factors are expected to continue to show up in the market, challenging the status quo. As with other innovations, these devices are expected to continue as marketing pieces rather than mass market phones – at least until the technologies mature and price drops make them more affordable.
Separately, the evolution of 5G chipsets and batteries will be paired with eSIM technology that allows users to connect on the go. This will in turn require service providers to reinvent data plans, making them shareable across devices.
In the area of always-on connectivity, it is worth noting the opportunity for WiFi 6. 5G will be a slow rollout in some geographies, but WiFi 6 solutions can help improve the user's connected experience.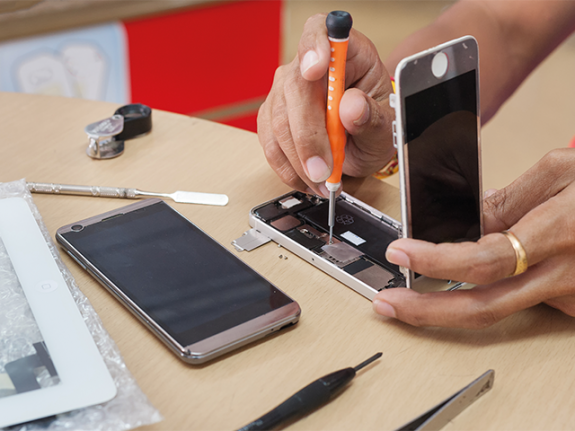 ROKiT Phones CEO Michael Coombes
What a year 2019 was: consumers revelled in industry firsts, including the triple- camera set-up with wide lens and 5G-ready phones, and hardware improvements like greatly extended battery life.
We also saw exciting new players shake up the market with innovative launches.
Looking ahead, 2020 sees some equally exciting moves on the horizon. R&D teams have, for example, been working on innovations including the return of foldable phones and the rise of 64MP cameras.
These will come with a hefty price point, which will continue to eclipse £1,000 plus. We expect to see more consumers question the wisdom of spending four figures on a device with market leaders, when disruptors are offering the same or very similar features for a fraction of the price.
Consumers are already able to do so much on their mobiles, from watching movies to making contactless payments, and market intelligence suggests this will only increase.
BICS CMO and VP of mobility and IoT business Mikael Schachne 
People and 'things' on the move will drive 5G roaming – and operator revenues.
2020 will be (another!) 5G-focused year. More roaming trials for the technology will be fuelled by both consumer and business use cases, enabling next-generation connectivity to go global.
Last summer, we reported that data roaming traffic across Asia had surged 245 per cent over the 12 months to June, an uplift driven in large part by increased adoption of roaming, and new tariffs plans, travel SIMs and IoT devices across the continent.
But this isn't limited to Asia: we also found that Q1 2019 outbound roaming traffic from Asia to Europe and the Middle East increased 88 per cent compared to Q1 2018, and inbound roaming volumes from the same regions grew 81 per cent. As 5G adoption increases, roaming traffic for that technology will follow a similar pattern, surging on an international scale.
Subscribers are enjoying more international travel and expecting the same quality of service wherever they are. And sectors such as the connected automotive industry and consumer electronics will become increasingly reliant on cross-border, ultra-reliable, low-latency connectivity.
Monetising 5G roaming will be a priority for operators, with industrial IoT (IIoT) presenting a means of doing just that. Companies operating in that sector have the funds and financial incentives to invest in and pay for 5G connectivity and, as many have a global footprint, will also be able to invest in and pay for 5G roaming.
We'll see IIoT benefit from remote tracking, robotics, efficiencies in productivity and project management, and automation, while operators can unlock a major revenue opportunity and continue to monetise a core part of their service offering.
Global Wireless Solutions CEO Paul Carter 
The ongoing UK rollout of 5G will certainly command plenty of column inches in 2020.
The results that we've already obtained from our first 5G testing across London show that customers have plenty of reasons to be excited about deployment.
Expect operator investments in 5G to seriously ramp up as they deploy the technology both alongside and integrated with their 4G networks in more locations.
We shouldn't expect 5G small cells to be blanketing the UK any time soon, as operators will continue to build out 4G to fill in those challenging coverage gaps across the country.
The net result will be the development of a more holistic and contiguous wireless network, meaning key applications such as IoT will come more into focus as the public realises their potential.
Meanwhile, this will be the year that the industry finally moves away from speed as the benchmark currency of choice.
Historical network performance testing shows that all operators currently provide mobile internet quick enough to stream video content and upload files on the go.
The focus in 2020 must now be to deliver a reliable, consistent experience that lets customers call, text, browse the web and stream content wherever they are without disruption. That's why our OneScore rankings factor in which aspects of mobile network performance are most important in people's daily lives.
Bastion Insurance Director of sales John Fannon
I predict a significant growth in all aspects of the recycling and second-life ecosystem during the course of 2020 as repairers seek to obtain more donor parts and global demand increases.
The good news is that independent dealers still have the edge over networks when it comes to providing a complete communications proposition, which is where they will continue to win.
There is little point in simply being a mobile dealer any more, as customers can get that from any network store or Carphone Warehouse. I believe the challenge for a lot of dealers will be how they take their business to the next step, when many will have reached a plateau and the investment cost of growing to the next level will prove prohibitive to some.
Despite this, the industry remains buoyant due to the constant new opportunities presented with additional products and services, and will continue to be so.
PP Foresight Analyst Paolo Pescatore
The UK is thriving with significant investment in next-generation networks.
It feels like we are in a golden era of connectivity that promises to transform the way we interact and engage with devices in the future.
With 5G now here, 2020 will all be about scale. Telcos are preparing their networks to cope with the impact of the new iPhone 5G, which is widely expected to launch this year. Most, if not all, new devices will support 5G and telcos will push it aggressively in the enterprise segment.
Convergence represents the next battleground in the UK, as one of the few areas of future growth for all providers.
In a rapidly converging landscape, it is paramount for players to differentiate beyond price. With this in mind, they need to offer a range of services including TV. This can prove an effective strategy in subscriber acquisition and, more importantly, retaining users through engagement.
Further M&A activity cannot be ruled out. Three UK might have a new owner and we may see a joint venture between Virgin Media and Vodafone at some point. Also, who will Comcast buy and can O2 continue to thrive as a pure-play mobile provider?
BT will hope its network assets give it the edge, while Vodafone continues to disrupt and maintain its growing momentum.
Fascinating times lie ahead in a vibrant industry that has regained its mojo, despite the background of political and economic uncertainty.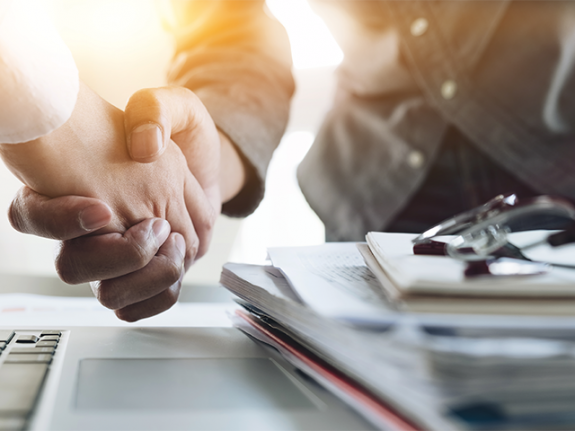 Doro UK and Ireland Managing director Peter Marsden
The mobile industry certainly had an interesting 2019, with exciting announcements by key players both old and new.
And much like last year, 2020 will see the industry remain highly competitive, with further consolidation among the key players intensifying the contest even more.
To win in this environment, mobile companies will need to own a distinct segment of the market with clear points of difference to the competition.
Hardware vendors will be increasingly focused on creating additional value by broadening service propositions to support their hardware offerings, which will come in many shapes and sizes. The successful ones will be those that bring brilliant benefits to the end user.
To outshine the competition, companies will have to drive greater efficiency while offering further flexibility.
Like every year in this industry, we can expect 2020 to be as fast-moving and exciting as ever.
Mobile Phones Direct Managing director Richard Baxendale
The rollout of 5G will continue to gather pace, with more cities and towns able to receive the benefits of this new technology.
The anticipated launch of a 5G handset from Apple will help to drive uptake with a much wider audience.
Growth of SIM-only propositions will, meanwhile, continue and we'll start to see consumer credit and financing playing a bigger role in the way consumers buy the latest and greatest handsets.
The market can expect to see a lot more innovation in hardware in 2020, where there will be much more of a step change in form factor and functionality versus the incremental improvements we've seen in the past 12 months.
Exertis Commercial and services director for mobile Rik Hubbard 
Both Gartner and IDC have predicted that smartphone sales will increase next year, driven by 5G. The CES and MWC events are likely to provide evidence of that with smartphone announcements.
More foldable phones and dual-display devices are likely to be available from vendors other than Samsung and Huawei.
We are also set to see continued growth in streaming of entertainment and gaming on mobile devices, with subsequent growth in subscription services.
Multiplayer games are taking off on mobile, with 5G enhancing the gaming experience through its faster speed and low latency. AR accessories will come to market, taking advantage of 5G.
In the corporate market, expect to see more interest in device-as-a-service and trade-in programmes as companies take advantage of the benefits these bring in terms of keeping their devices top of range, making the most of the residual value
of their assets, recognising the need for sustainability and helping move to opex- based and subscription services.
ABI Research Analyst Stephanie Tomsett
While deployment of 5G connectivity for consumers started in 2019, this year will be important in determining its performance for enterprise.
With current 5G deployments resting on enhanced mobile broadband (eMBB) capabilities, the most important release for enterprise verticals – such as industrial manufacturing and smart transportation – will be Release 16.
This will be frozen in the first half of 2020, defining key aspects such as time- sensitive networking and reliable and enhanced positioning capabilities.
More and more countries are, meanwhile, developing flexible spectrum models that will allow enterprise customers to set up and operate their own private 5G networks.
Most importantly, the US Citizen Broadband Radio Service (CBRS), which opened for enterprise use in September 2019, will be offered to even more businesses, while Germany will start to award local 5G spectrum to enterprises at an affordable rate.
With 5G becoming more relevant to enterprise verticals, a number of private 5G network deployments also look set to kick off during 2020, further increasing in the coming year and beyond.
That, however, rests upon the timely freeze of Release 16, with large players such as Bosch, Mercedes and Siemens eagerly waiting to bring 5G to the factory floor. Patience is not endless, so they all have contingency plans in place should there be any major delays.
While wearables benefit from cellular connectivity, giving them greater freedom from being tethered to smartphones and allowing people to use them when on the go, 5G wearables are not expected to be seen in 2020.
Component manufacturers have yet to announce any 5G chipsets for such products and are not expected to do so in 2020 because the market potential is small, with few device shipments compared to other mobile devices.
The requirement for the technology is low, as 4G is capable enough to support them, and there is the added complexity of fitting the required 5G components within a small form factor.
Parallel Wireless CEO Steve Papa
Huawei, Nokia and Ericsson will lose out to open-minded vendors.
The traditional radio access network (RAN) vendors – such as Huawei, Nokia and Ericsson – risk becoming outdated in networks demanding openness and flexibility. The closed nature of their technology means operators are unable to use multiple vendors in their networks, which means it's difficult and expensive to adapt and upgrade technology once it has been deployed.
As we enter the 5G era, this traditional, closed model for building the RAN is no longer sustainable. In developed markets, the race to deliver 5G is in full swing, with operators spending considerable amounts building out their next generation networks. They need a new approach that will allow them to deploy and cost-effectively run 5G technology alongside their 2G, 3G an 4G networks.
Last year saw significant moves towards OpenRAN, illustrated by Vodafone's announcement that it would be opening its entire RAN in Europe to OpenRAN vendors during the TIP Summit.
In 2020, the momentum behind OpenRAN will continue to grow as other operators realise it can help them reduce costs, drive more competition between technology vendors and stimulate higher levels of innovation in the industry.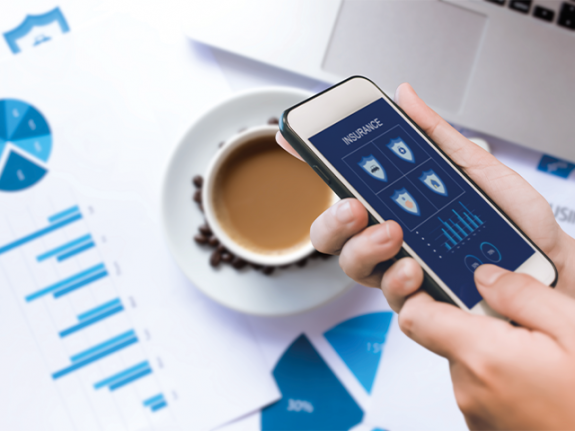 Pier Insurance Managing director Toby Stubbington 
Telecoms will continue to see consolidation, with focused buy-and- build strategies by a number of funded companies in pursuit of a strategy aimed at increased market share and product diversification.
A focus on margins will mean that cross-sell and upsell from relevant bolt- on products such as insurance will be important.
5G and SD-WAN technology will continue to expand, offering greater networking potential and control – as well as services.
However, cybersecurity needs, threats relating to data loss and consumer awareness over who owns data will continue to grow. Unfortunately – and inevitably – there will be data breaches that will cost businesses financially and reputation-wise, the sector needs to continue to build resilience and products to counter these risks.
In a nod to the heyday of mobile growth, we will see the launch of several flippable phones on the market. Convergence of connectivity products, networks and AI will also help to offer seamless potential across B2C and B2B.