Latest XGS-PON tech paves the way for widespread 10GB broadband speeds
CityFibre and Vodafone have has successfully completed a trial of 2Gbps residential services in York over the recent upgrade of its York network to the faster XGS-PON access technology.
This is twice the speed of the fastest services widely available on CityFibre's network. The 2Gbps service is a forerunner to residential and business services at speeds of up to 10Gbps across its entire footprint in the future.
The new services were delivered via Vodafone's Pro II Broadband service and Vodafone Ultra Hub and Super WiFi6E Booster bundle.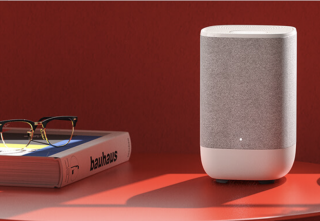 The XGS-PON upgrade improves network performance by almost 10 times the capability of the current G-PON architecture.
Michael Greening, Product Director at CityFibre, said: "We're a major step closer to bringing multi-gig full-fibre services to millions of homes and businesses across the country. But at 2Gbps, we're barely scratching the surface of our network's capabilities. Our XGS-PON upgrade programme will offer symmetrical speeds of up to 10Gbps."
Max Taylor, Chief Commercial Officer of Vodafone UK, said: "Vodafone is the biggest Full Fibre broadband provider in the UK. Recording our fastest home WiFi speed showcases the true capability of our Pro II Broadband, the UK's fastest router".
CityFibre owns, operates and maintains fibre-to-the-building infrastructure in at least 60 cities in the United Kingdom. As of 21 March 2022, 1.5 million premises were connected to the CityFibre network