Adam Turton moves into Rob Sims' hot seat 
Lancashire, ICT managed services provider Elite Group has been promoted to chief executive officer Adam Turton who joined the company 20 years ago as a  graduate trainee.  He moves to the top job from his position as a chief revenue officer and takes over from Rob Sims who becomes a board advisor.
Turton started his business career at Elite and progressed in roles within all departments.He has experience with organic growth strategies and has been involved in more than 15 mergers and acquisitions. These include a mix of share and asset purchases. He has held a number of senior management, Board and C Level positions. Turton will now plan the long-term strategic direction for the company with a priority on customer experience, product market fit and growth.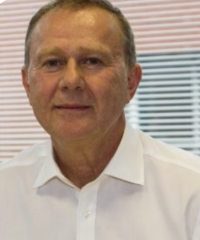 "I'm humbled and privileged for the opportunity to lead this business and team of people and the growth of the business, I have ambitious growth plans and am really excited about the future", he said.
Elite Group founder and chairman Matt Newing said:
said: "Adam's appointment is something we've been working towards for some time and forms part of an agreed succession plan with outgoing CEO, Rob Sims. With close to 20 years of experience in the sector working exclusively for Elite Group and associated group companies), Adam's appointment is the culmination of all his hard work and dedication to the company. The appointment reflects positively on Elite as an employer that nurtures talent and rewards loyalty, commitment and hard work."
Rob Sims commented: "I'm delighted to be handing over responsibilities to Adam. He has the leadership qualities and key attributes required to be a successful CEO and is the perfect person to lead Elite Group".