Office phones will cease to exist in 13 years says unified comms group

Ringover,
Business landlines have dropped by 44.1 per cent from 10.2 million in 2009 to 5.7 million in 2021 and this trend is expected to continue as businesses shift away from traditional phone lines towards internet-driven communication says the company which predicts the last business landline in use will be seen in 2036.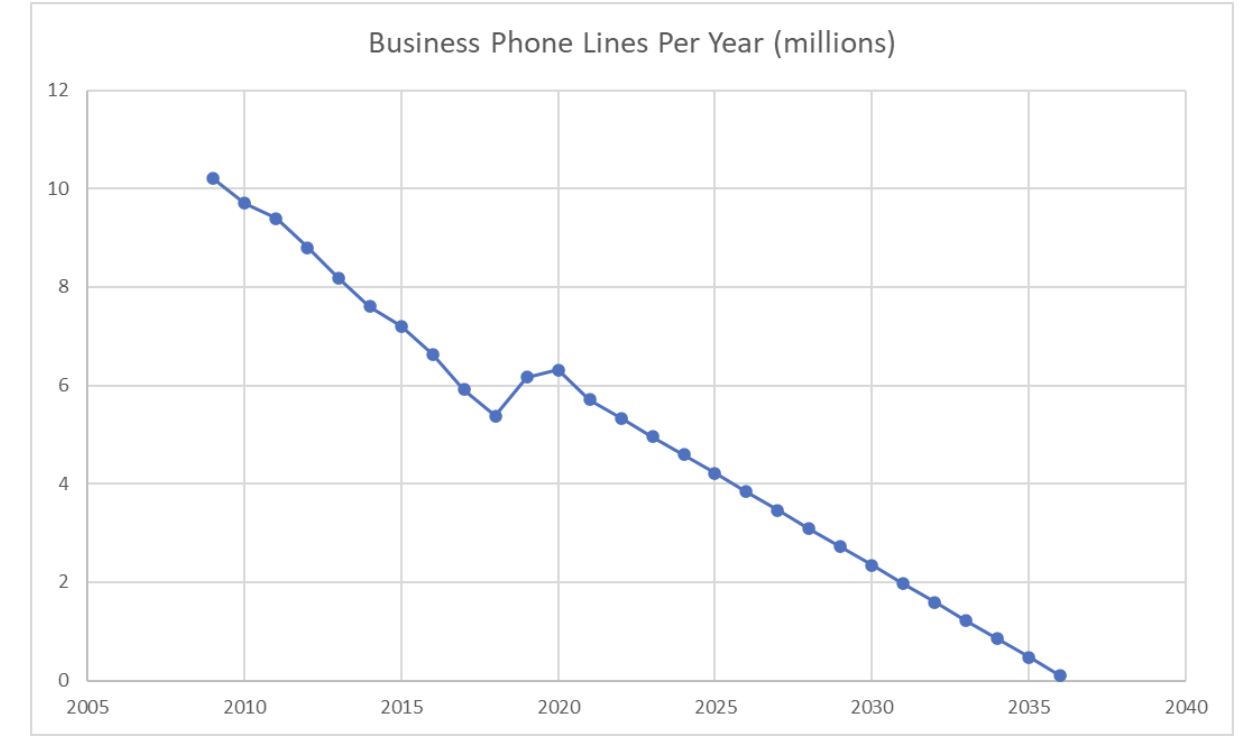 'On average, the number of business landlines has reduced by 374,000 per year over the past 12 years" said Ringover's CEO, Renaud Chevret whose company has just announced

€20 million funding round led by Orange Ventures, Large Venture (Bpifrance), and Expedition Growth Capital, for research particularly in AI.
"The days of a business phones on every office desk are coming to an end. The modern worker prefers a system that enables contact from one device, providing flexibility through mobile technology"
Although business landlines are decreasing, residential landlines have remained steady. The number of residential landlines has even increased to 26.48 million in 2021 from 24.99 million 10 years ago.
Ringover calculates monthly minutes per phone line have decreased by 60.7 per cent in 10 years, dropping from 102.6 to 40.43.
But data use by mobile phone customers is up 1,964% between 2013 and 2021 as the internet becomes the primary method of communication.
"Communication will further migrate to online platforms such as VoIP, online gaming, and social media, as people seek more efficient ways to communicate for both business and personal purposes" says Ringover.