Vodafone Group plans to axe 11,000 jobs over the next three years as new CEO Margherita Della Valle announces a "rebalancing" of the of the global company
In the most candid admission ever by a Vodafone chief, the new Group CEO  said Vodafone Group's performance in the consumer sector has not been good enough and customers had not had good experiences.
Announcing full-year results she said:
"The comparative performance of Vodafone has worsened over time, which is connected to the experience of our customer. My priorities are customers, simplicity and growth. We will simplify our organisation, cutting out complexity to regain our competitiveness. We will reallocate resources to deliver the quality service our customers expect and drive further growth from the unique position of Vodafone Business."
"Today, we set out a new roadmap for Vodafone, following a strategic review conducted over the last five months. The circumstances of our industry and the position of Vodafone within it, require us to change.
Vodafone Business is thriving in European markets she said. But the consumer side is suffering.
"The organisation needed to be rebalanced to maximise the potential of Vodafone Business which has a strong position in a large and growing market as organisations digitise".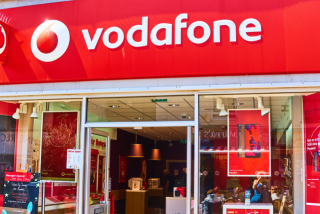 "The European telecommunication sector has amongst the lowest return on capital invested in Europe, alongside the highest capital investment demands impacting shareholder returns. More importantly, the comparative performance of Vodafone has worsened over time, which is connected to the experience of our customers.
"Our market position and performance varies by geography and segment. Where we have the right combination of strong local execution and a rational market structure, we can grow and drive returns. There are also material differences between our Consumer and Business segments, with Business growing in nearly all European markets.
"To win consumer markets we will be a leaner and simpler organisation, to increase our commercial agility and free up resources.. We will focus our resources on a portfolio of products and geographies that is right-sized for growth and returns".
Vodafone Group, had strong liquidity with €11.6 billion of cash and cash equivalents available and revolving credit facilities of €7.7 billion which cover all of the Group's cash requirements over the going concern period.
Della Valle confirmed Vodafone is in discussions with CK Hutchison Holdings Limited to a possible merger of Vodafone UK and Three UK.
"The envisaged transaction would entail us combining our UK business with Three UK, with Vodafone owning 51 per cent and CK Hutchison owning 49 per cent of the combined business. There can be no certainty that any transaction will ultimately be agreed.
Vodafone would have to settle its outstanding legal dispute with the administrators of Phones4U before any merger or acquisition deal could take place. The administrators are ointly suing all the mobile networks for alleged collusion to put it out of business. The trial concluded last August and a judgment is awaited. A judgment in favour of Phones4U could cost the UK networks as much as £1 billion
"Taking into account all available evidence, the Group assesses it to be more likely than not that a present obligation does not exist and that the allegations of collusion are completely without merit", said a Vodafone statement on the mater.
"The Group is vigorously defending the claim. The value of the claim is not pleaded but we understand it to be the total value of the business, allegedly equivalent to approximately £1 billion with the addition of alleged exemplary damages. Vodafone's alleged share of the liability is also not pleaded. The Group is not able to estimate any possible loss in the event of an adverse judgment".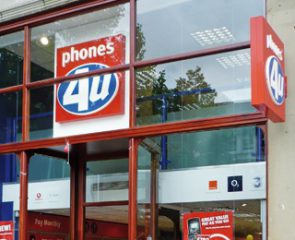 Neil Shah, Executive Director of Content and Strategy at investment research and consultancy firm Edison Group commented:
 "This news comes as the company reports a grow revenue of only three per cent to €45,706m. Vodafone acknowledged comparative performance has worsen overtime as competition remains strong. Uneasy market demands and high inflation have contributed to the affects of slower business and overall have pressurised telecommunication companies globally".