Vodafone culled 179,0000 low-income legacy SIMs which impacted the size of the contract customer base in the first half of the year. 
Apart from these terminated SIMS Vodafone's contract base dipped by 49,000 due to retail price increases implemented in a competitive environment, particularly from MVNOs. Consumer contract churn improved by 0.4 percentage pointscyear-on-year to 12.1 per cent, despite implementing annual contractual price increases
Total revenue dropped by 0.4 per cent to £2.96 billion for the first half of the year but UK mobile revenues were up by 62 per cent driven by more customers, price hikes and increased roaming revenue.
Fixed service revenue increased by 3.8 per ent mainly from Consumer growth. Broadband customers grew by 69,000 to 1.3 million. Partnerships with CityFibre and Openreach expanded Vodafone's broadband reach to 13.2 million households with full fibre broadband claimed to be the most extensive in the UK.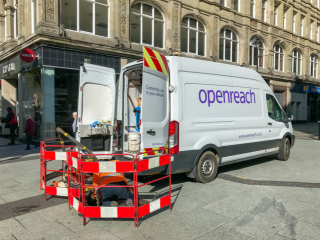 Vodafone Business service revenue rose also by 3.8 per cent from growth in 'SME' and Corporate segments.
Dan Ridsdale, Director of TMT, Edison Group, commented: "Vodafone's results contained no real surprises, though there are possibly some green shoots of a recovery with service revenue up 4.2 per cent".