Virgin Media O2 will start a phased 3G shutdown in 2025 in line with Government and industry edicts that all networks have to shut down 3G by 2033. 3G accounted for under four per cent of all data used on the network last year but used 11 per cent of Virgin Media O2's total energy consumption.
"Most customers won't need to take any action. Virgin Media O2 is committed to helping those who may need additional support, such as those who still use older devices. We will be contacting customers well in advance to ensure they are aware of these changes and will clearly outline the steps they need to take and their options, with support pages and trained agents on hand to help customers with this change", a statement said.
Virgin Media O2 has also pledged to work closely with consumer groups and charities, including the Good Things Foundation to manage the transition.
"3G was once an exciting new development that brought new opportunities for customers. But it is clear that switching off 3G and focusing on more efficient 4G and 5G services is the right thing to do. As this switchover takes place, we will continue to invest in expanding our 4G and 5G to ensure we're providing the connectivity customers depend on." said Virgin Media O2 Chief Technology Officer Jeanie York.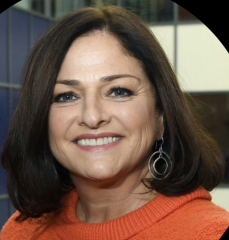 "